J. Edward Scott's The Blade of Arozone takes a post-apocalyptic scenario, mixes it with sword and sorcery elements, and then adds a liberal helping of social commentary to the recipe, giving us a minicomic series with a distinctively underground sensibility. I reviewed the first instalment in the series here last year at Broken Frontier, speaking of the promise of Scott's intriguing narrative game plan for the book. Since then the artist has published another two issues, with a fourth in the works.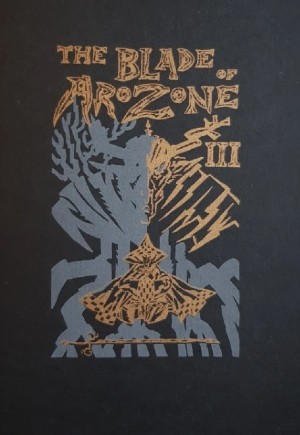 Back in the first The Blade of Arozone, a Tolkien-esque map  gave us an idea of Scott's vision for the series. In that opener we were introduced to the Elders, an apparently enlightened but isolated group with elemental powers who are the last to remember mankind's history before nuclear armageddon. When attacked by the forces of the Death Priests they were all but wiped out. This was despite the efforts of Lydunah, an unconventional young member of the enclave, who attempted to fight them off with the titular mystical blade she had found within the Elders' vaults. With her people gone and the Death Priests' nihilistic crusade to bring about a second apocalypse taking hold, Lydunah embarks on a quest to find out the truth behind the blade…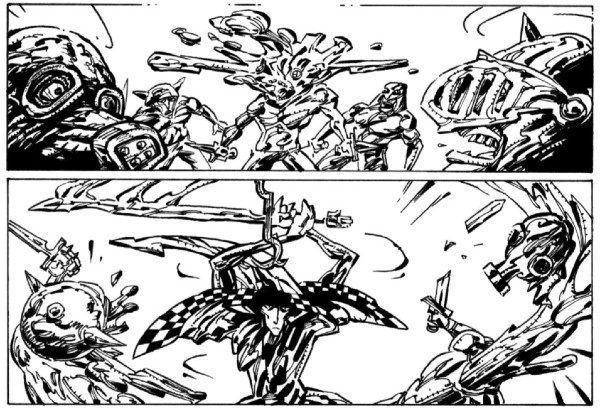 While that may sound like very standard fantasy fare what marks out The Blade of Arozone as different is twofold in realisation. Firstly it's the very contemporary allegorical elements that Scott blends into his story. The Death Priests' hatred for anything unlike them, for example, manifests itself in corrupted phrases and dialogue that echo certain hate movements in popular culture. Scott is careful though to not be overt or clumsily direct in his extended metaphor, allowing readers to interpret events from their own frames of reference.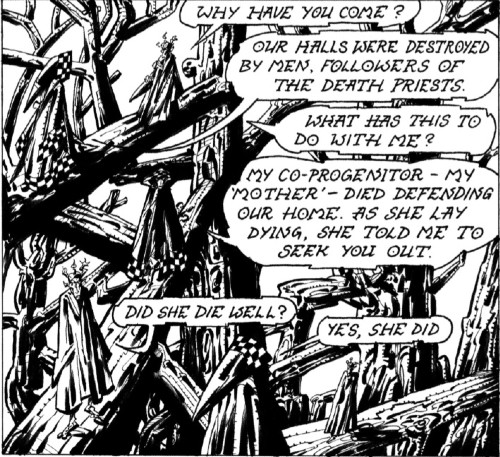 Secondly, it's the involved artwork, with its scratchy yet complex imagery and angular, often distorted characters. Scott's world-building is embodied not just in his plotting but in the motifs that are embedded into the very fabric of his pages.  As the story has progressed so too has Scott's visual storytelling, notably growing in confidence over the course of the series.
In these second and third issues we observe as Lydunah's journey gives us insights into the tribes and structure of this world, as she learns more about the nature of her sword. There's a lot set up in the third chapter and it will be interesting indeed to see where Scott intends to take these plot threads in the issues to come.
Follow J. Edward Scott on Twitter here and Instagram here. And visit his site and online store here.
Review by Andy Oliver