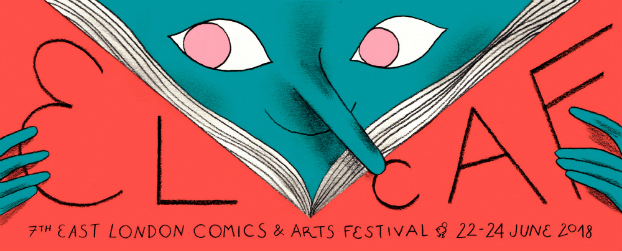 One of the key points of the East London Comics and Arts Festival is the Sunday announcement of the winner of the ELCAF x WeTransfer Award which this year provides a significant grant of £3,500 to develop and print a book that will then be a featured part of ELCAF in 2019.
We're absolutely delighted that 2018's winner, announced at the festival on its final day yesterday, was the hugely deserving Jayde Perkin, one of our Broken Frontier 'Six Small Press Creators to Watch in 2018'.
You can't say we didn't give you due notice…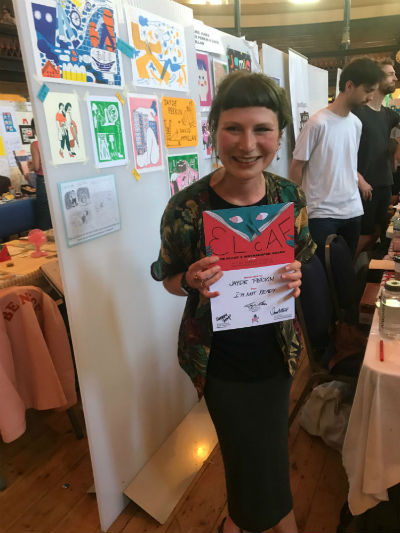 A central theme of Jayde's autobio work is its exploration of grief and loss, often framed within the motifs of musical references. We've reviewed her comics Time May Change Me and What a Life at BF and you can read a huge 3,500 word interview with her here on the site from just a couple of weeks back. Just before the festival weekend I prophetically said of her practice "Jayde Perkin is a major new talent just awaiting discovery by a publisher. If you happen to be one and you're ELCAF-bound this weekend then you need to make her table one of your first stops."
Congratulations to Jayde from all the team here at Broken Frontier. This is long overdue recognition for such an honest, affecting and powerful voice in UK indie comics!
For more on Jayde's work visit her site here and her online store here. You can follow her on Twitter here.
For regular updates on all things small press follow Andy Oliver on Twitter here.