In many ways, the work of critically acclaimed Canadian writer/artist Jeff Lemire embodies Broken Frontier's own creative mandate. Just as comfortable plumbing the depths of the human condition as he is crafting blockbuster superhero action, Lemire remains an intrepid explorer of comics' limitless potential.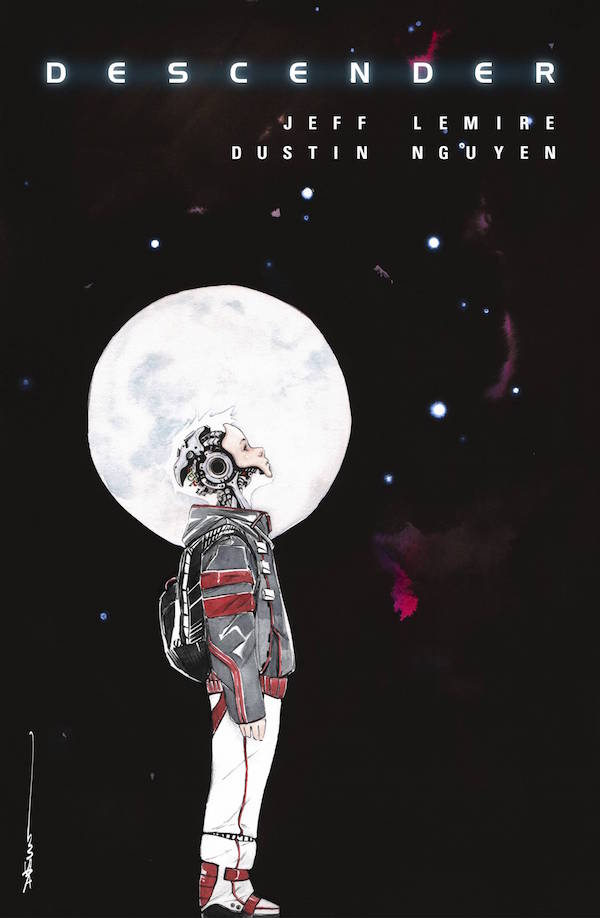 As one of the most prolific and versatile creators working today, Jeff Lemire is equally at home behind the drafting table or the keyboard. This year, Broken Frontier honours Lemire for his superlative writing abilities on a range of titles, including (but not limited to) Descender, Plutona, and All-New Hawkeye.
In recent years, the comics industry has witnessed the emergence of a new trend as writers and artists move freely between crafting original creator-owned work pushing the boundaries of the medium and spinning high-profile mainstream arcs for the major publishers, DC and Marvel.
Lemire's output over the past year showcases his ability to build intriguing fictional worlds around complex and fully-realized characters, with a startling facility stemming from his intuitive understanding of the graphic narrative from all perspectives.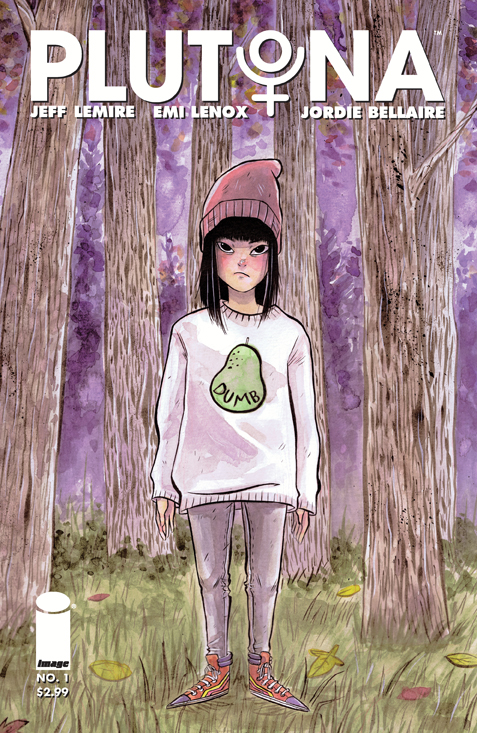 Classic themes of love and loss, family and community permeate his stories. In Descender (Image), a work optioned by Hollywood before it was even officially released, Lemire and collaborator Dustin Nguyen introduce fans to the world of Tim-21, an orphaned boy robot who is the lynchpin of a mystery that caused a galactic catastrophe.
Featuring an expansive and diverse fictional universe as realized by Nguyen's lush, fully painted illustrations, Descender is a sterling example of Lemire's ability to balance the epic with the intimate. In Tim-21 Lemire unveils the strange, magical, absolutely human quirks that allow us consistently to surmount extraordinary challenges.
In his collaboration with newcomer Emi Lenox on Plutona (Image), Lemire explores the real-world implications of the existence of superheroes from the perspective of a young group of friends who find themselves unexpectedly thrown into a mystery that threatens to shake the world. Here, Lemire enchants his audience with an eclectic, fully realized cast of misfits, drawing us into his epic coming-of-age tale with an insightful depiction of his teen protagonists.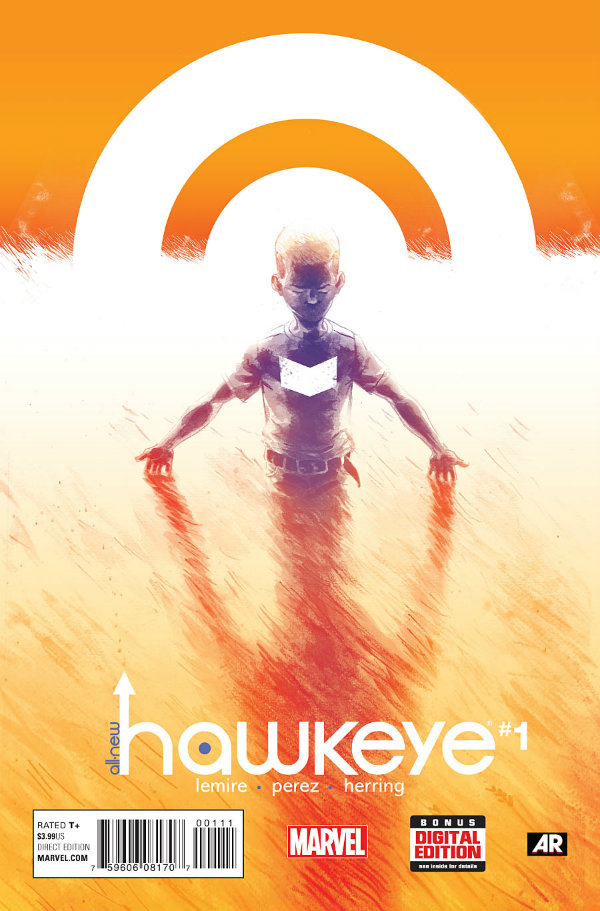 After a wildly successful run re-establishing the cool factor of DC's Green Arrow, 2015 also saw Lemire target Marvel's own roguish archer, Hawkeye, with award-winning artist Ramon K. Perez. Stepping into the massive shoes left behind by Matt Fraction and David Aja (among others), Lemire quickly put his own stamp on the popular and stylish series with a cross-time adventure delving into Clint Barton's relationship with protégé Kate Bishop and his legacy as a hero.
2015 has been something of a banner year for Lemire, highlighting both the versatility of his craft and its undeniable commercial appeal. Truly one of the most important creators working today – in Canada, he's widely considered a representative of not only the future of comics but of Canadian literature in general – Lemire's continued dedication to exploring the infinite frontiers of comics makes him a perfect choice for this year's Best Writer award.