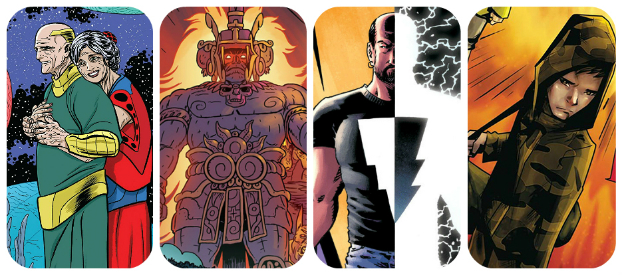 It's Wednesday, and you know what that means: a fresh load of comics and graphic novels! With so many publications hitting your local comics store, comics events or digital storefront, the BF team are here to lead you through the woods with our weekly staff picks. Satisfaction guaranteed!
Comic of the Week
Mage: The Hero Denied #1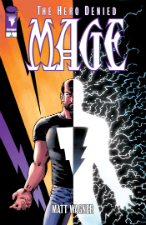 An epic fantasy series nearly three decades in the making, legendary creator Matt Wagner returns for the third and final volume of his trilogy, Mage: The Hero Denied. Published by Image Comics, this volume begins 10 years after the events of The Hero Defined. Everyman hero Kevin Matchstick returns, and it's been quite a while since he's used his powers as the reincarnated Pendragon, wielder of the mystical weapon Excalibur.
Although reluctant to fulfill what two different Mages have declared his destiny, dark forces have gathered once again to force Kevin into the fray. Kevin hopes for the same mystical guidance that has mentored him in the past. And just who is the third Mage?
Mage: The Hero Denied is a 15-issue limited series. If you're new to the series, no problem. Image is releasing repackaged editions of the first two volumes, The Hero Discovered and The Hero Defined, and you'll be able to enjoy the series from the beginning.
Matt Wagner (W/A) • Image Comics, $3.99
– Karen O'Brien
Godshaper #5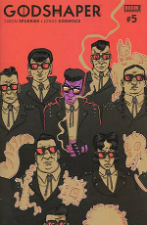 Trading electricity for personal gods who act as fashion accessory, currency and livelihood all at once, this perpetual Thirties magical realist America of Godshaper is introduced to us through Ennay, a man without a god who instead makes a living by re-modelling those of others. This does not always make him especially popular.
It's a high-concept premise delivered with grace by newbie artist Jason Goonface and Si Spurrier, the latter of whom has been quietly putting out some of the most inventive comics on stands right now, from his X-Men: Legacy to previous Boom series The Spire.
Simon Spurrier (W), Jason Goonface (A) • BOOM! Studios, $3.99
– Tom Baker
Cloudia & Rex #2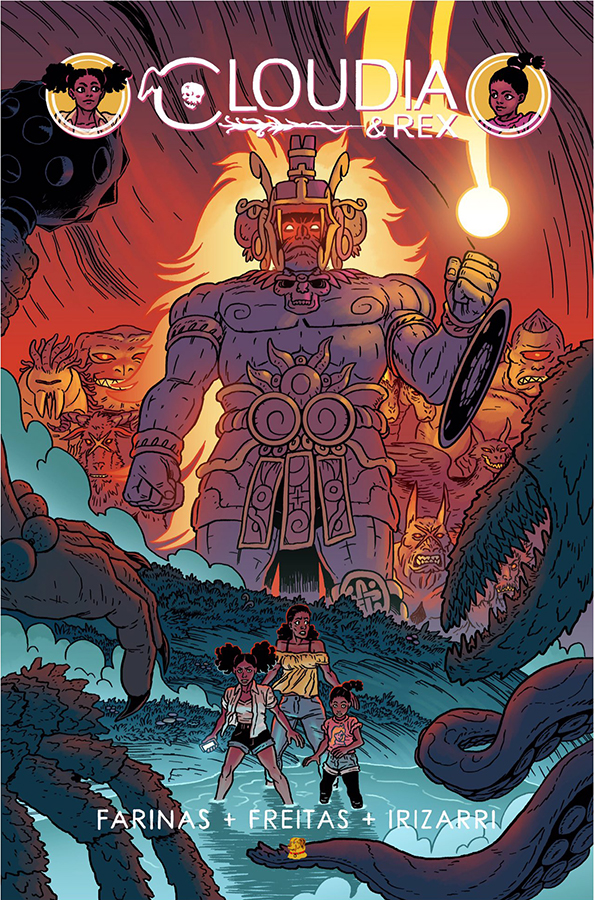 I'm giving this title a bump after recommending the first issue last month. Two gods fleeing the dangers of their realm find refuge by merging themselves with two young girls in our world.
Now Cloudia, fully imbued with her god-like abilities, searches for her mom and her sister, Rex, who's taken the form of a wooly rhino. Hot on her trail is Tohil, the warrior god intent on stopping her before she finds the heart of the World Tree.
Ulises Farinas & Erick Freitas (W), Daniel Irizarri (A) • Lion Forge, $3.99
– Tyler Chin-Tanner
Silver Surfer #13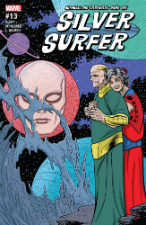 In the penultimate issue of Dan Slott, Michael and Laura Allred's trip around the universe, Norrin Radd (that is genuinely the Silver Surfer's real name) has his cool severely shaken by the knowledge that his — and with it, the entire — universe is about to come to an end.
What began as Slott's Doctor Who fan-fiction managed to eventually break out from its somewhat inauspicious beginnings into something properly throwback Marvel sci-fi, aided and abetted by the Allreds bringing some of their best work, especially to the story 'Never After', presented as a Möbius loop only the reader can break. It's been a ride.
Dan Slott (W), Mike and Laura Allred (A) • Marvel Comics, $3.99
– Tom Baker
The Wicked Righteous #1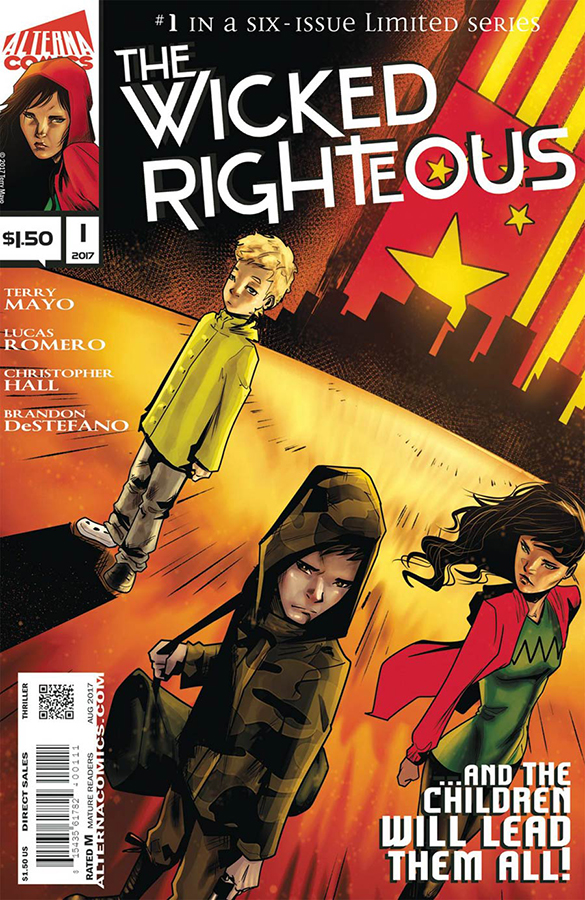 The latest debut title from Alterna's newsprint line with a $1.50 cover price. After a plague wipes out most of the adult population, four brothers are left to fend for themselves in a post-apocalyptic San Diego. What caused the disease? And if it was an act of God, just who deserves to inherit the Earth?
And while you're out grabbing this issue, also out this week are the second issues of many titles from this newsprint line, still at only $1.50 cover price (or less), including The Chair, Mother Russia, Scrimshaw and Trespasser.
Terry Mayo (W), Lucas Romera (A), Christopher Hall (C) • Alterna Comics, $1.50
– Tyler Chin-Tanner
Eightball: Like A Velvet Glove Cast In Iron TPB (Wraparound Cover Edition)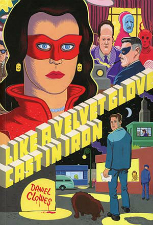 Like a fever dream, some abandoned half-finished underground film or a disturbing urban legend, Daniel Clowes's Like A Velvet Glove Cast In Iron unfolds with a seedy, dreadful energy. Clay is looking for his missing wife. When he sees the eponymous BDSM film in a porno theatre, seemingly starring said spouse, he begins a descent into…well, it's not always clear.
Originally serialised across the first ten issues of his seminal Eightball series, this new collected edition of Like A Velvet Glove Cast In Iron comes on the heels of the success of last year's Patience, and includes a newly painted a wraparound cover by Clowes.
Daniel Clowes (W/A) • Fantagraphics Books, $24.99
– Tom Baker