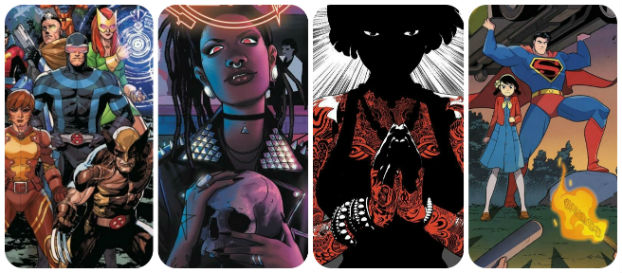 It's nearly Wednesday, and you know what that means: a fresh load of comics and graphic novels! With so many publications hitting your local comics store, comics event or digital storefront, the BF team are here to lead you through the woods with our weekly staff picks. Satisfaction guaranteed!
Comic of the Week
Superman Smashes the Klan #1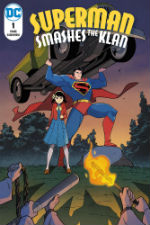 Based on a classic 1940s Superman radio serial, Superman Smashes the Klan follows the Lee family in their new lives, having moved from the Chinatown area of Metropolis to the city centre. But when the family are menaced by the Ku Klux Klan they must team up with the Man of Steel himself and the staff of the Daily Planet to save the kidnapped Tommy Lee…
Written by Gene Luen Yang (American Born Chinese, Boxers and Saints) and illustrated by the artistic partnership of Gurihiru, this retro yet totally relevant standalone miniseries looks set to be one of the more interesting offerings from DC this year.
Gene Luen Yang (W) Gurihiru (A) • DC Comics, $7.99
– Andy Oliver
Dead Beats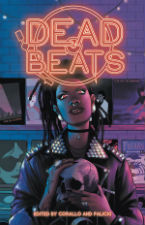 Just in time for Halloween, Dead Beats is an anthology comic on another level featuring achingly cool spooky stories from a wealth of established and up and coming creators including but not limited to a reunion of Doom Patrol alums Rachel Pollack and Richard Case, Brent Schoonover (Howling Commandos) and Cameron DeOrdio (Josie & The Pussycats) Jen Hickman (Moth & Whisper), Eva Cabrera (Kim & Kim) and Kwanza Osajyefo (Black) Mark Bouchard (Everything is Going Wrong) Nadia Shammas (Care Bears) and most importantly Tyler Chin-Tanner (Broken Frontier).
Based around a haunted record store, the art on show here looks set to more than live up to A Wave Blue World's already impressive catalogue of anthologies.
Anthology – Various creators • A Wave Blue World, $19.99
– Jenny Robins
Marked #1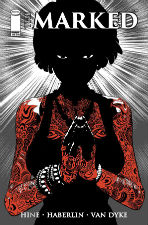 Some very contemporary social commentary mixes with supernatural drama in this tale of influencers, the Marked. This young group's tattooed bodies contain magical glyphs of an ancient order that protect the world from malevolent forces but without any threats to deal with they have become indolent pleasure-seekers. Until events begin to conspire against them that is…
Co-written by former BF columnist David Hine and Brian Haberlin, with art by Haberlin and Gierrod Van Dyke, this first issue is a double-sized offering at a regular price. Another reason to pick up this Image Comics debut.
David Hine & Brian Haberlin (W), Brian Haberlin & Gierrod Van Dyke (A) • Image Comics, $3.99
– Andy Oliver
X-Men #1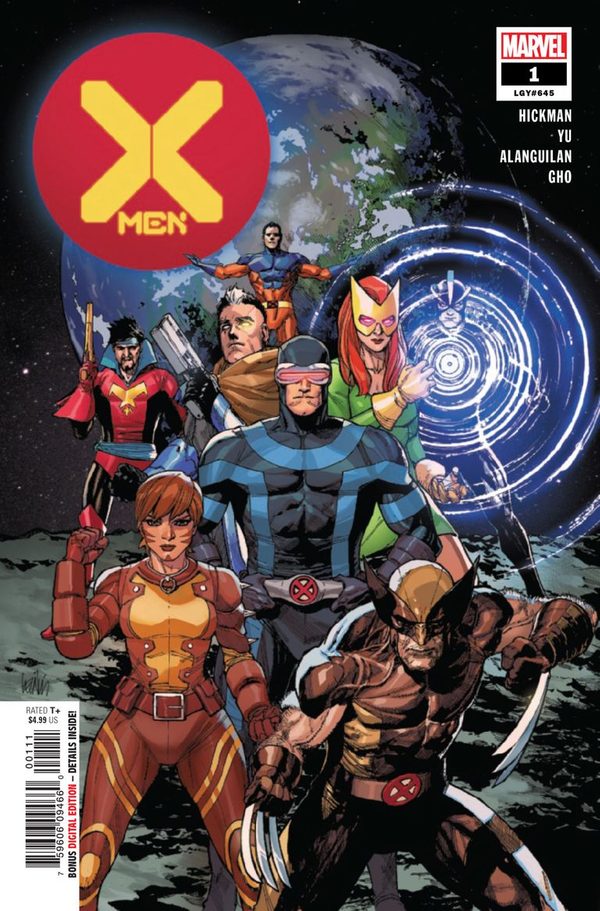 Writer Jonathan Hickman (House of X, Secret Wars) and artist Leinil Yu (Captain America, New Avengers) launch the fifth volume of mutant adventures this week with X-Men #1. Gone are the team uniforms and educational mission. In their place is the newly formed mutant nation of Krakoa—a second chance at a mutant homeland populated by the global army of heroes that is now the X-Men and a mission to stop Orchis, the anti-mutant organization run by former members of A.I.M., Hydra, S.H.I.E.L.D., A.R.M.O.R., and Alpha Flight.
The Dawn of X is just beginning, the X-Men are more willing to strike first, and death isn't the hindrance it used to be. This new X book contains several favorite characters that appeared to have given their all to the mutant cause in previous series (thank goodness, I don't know about you, but I didn't really want an X-Men title without Wolverine).
This is an excellent jumping-on point for new readers and former fans who just couldn't keep up with the array of X-titles in the last few years.
Jonathan Hickman (W), Leinil Yu (A) • Marvel Comics, $4.99
– Karen O'Brien
Things to Do Instead of Killing Yourself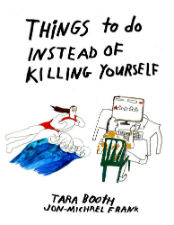 Floating World can always be relied on for an eclectic mix of intriguing alt and indie comics and this graphic medicine-style one-shot is no exception. Jon-Michael Frank and Tara Booth provide a series of cartoons based around that titular theme, described as "surreal and sadly relatable one-panel comic suggestions about how to live life."
In the words of the creators themselves: "There is so much unnecessary stigma and shame surrounding issues of mental health. This book began as a way for us to work through our own experiences with depression, anxiety and suicidal ideation. We found catharsis in this project, and hope that it will make space for those who may be suffering to engage in a more neutral and open dialogue about the state of their own mental health."
Jon-Michael Frank (W), Tara Booth (A) • Floating World Comics, $15.00
– Andy Oliver