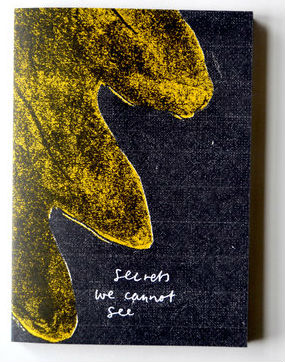 ELCAF FORTNIGHT!
It's been an entire year since I last looked at Mhairi Braden's work – unsurprisingly, perhaps, for 2017's ELCAF – when I wrote about the tactile reading experience of her Samhain zine. Iron Age rituals were atmospherically depicted in that minicomic-style offering and I was particularly impressed with Braden's ability to provoke such an intense reaction from her audience without recourse to words in such a tiny page/panel count.
In Secrets We Cannot See Braden revisits similar themes but from an entirely different perspective. Rather than explicitly recreating the customs of another time, here she is more interested in exploring their loss; of reminding us that the merest echoes of the rituals of long-gone ways of life are all that remains of entire societies.
In that regard the psychogeographical is an intrinsic part of this haunting graphic narrative. Moving through remote Irish landscapes with a dreamlike impressionism it's a call back to ancient wise folk; a reminder that landscape and place endure even though our own societal structures are subsumed and forgotten within their environs.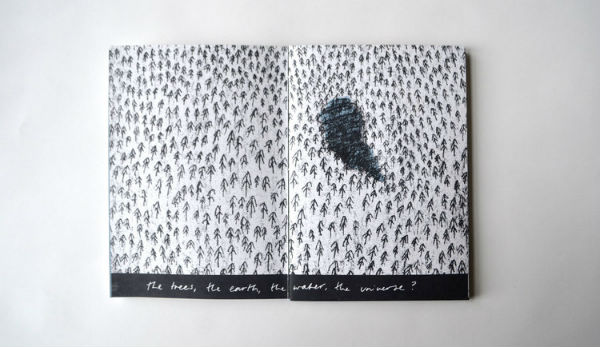 Whispered reflections on what has not just been lost, but taken and buried, linger and float across the page with disembodied melancholy. Braden's sometimes abstract and often minimalist renderings are all the more evocative for their depictions of the desolate and the forgotten as their poetic accompaniment eerily reminds us of another era permeating each page with a pervasive intangibility.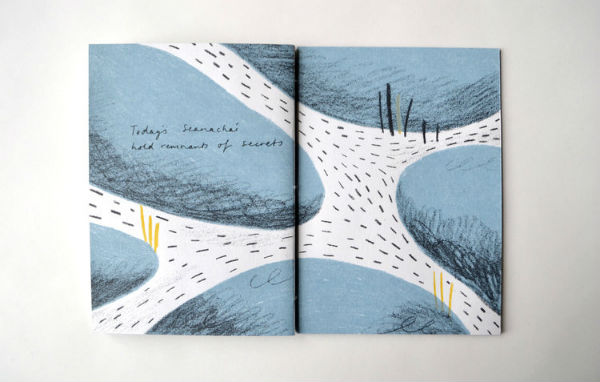 That sense of loss, of fragmented memory, and of lives that were more in touch with their environment, builds into something intensely profound and yet always just out of reach by the zine's quietly wistful end. Secrets We Cannot See is one of those examples of graphic storytelling that makes you feel its pages rather than read or interpret them. One of our absolute recommended must-buy publications at ELCAF this year!
Mhairi Braden will be exhibiting at ELCAF. For more on her work visit her site here and follow her on Twitter here. Her online store can be found here. 
For regular updates on all things small press follow Andy Oliver on Twitter here.
Catch up on all our ELCAF Fortnight articles to date here. ELCAF runs from June 22nd-24th. Full details on the ELCAF site here and you can also follow the festival on Twitter here.