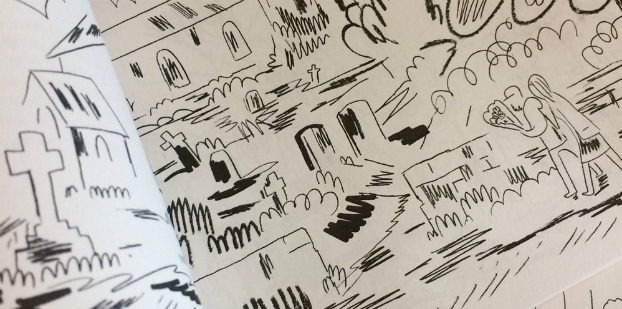 How do you learn new places to go, new ways to be?
Those words in the latest Minor Leagues strike a particular chord because sometimes with Simon Moreton's practice you get the distinct feeling that it's not his zines that he sees as the work-in-progress as much as it is himself; that Simon Moreton is the project and his various publications a reflection of that personal development.
This second issue of Minor Leagues continues the next stage of evolution of Moreton's autobio work that began with latter issues of his acclaimed Smoo Comics, and continues to combine a variety of presentational techniques from comics to prose to photography. It begins with familiar Moreton territory as he gently examines the sensation of shared grief; delicately projecting its small moments of tactile fragility to his audience in stripped back imagery while eliciting empathy with us through a commonality of experience.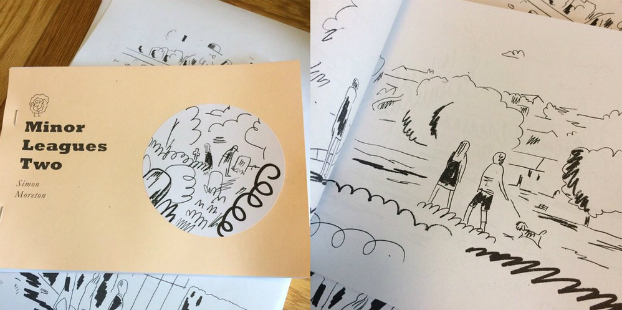 Minor Leagues was, of course, one of the nominees in the Best New Series category in 2016's Broken Frontier Awards and this latest collection of snapshots from Moreton's life underlines exactly why that recognition was so deserved. From a scathingly succinct turn-of-the-page commentary on post-Brexit Britain to a drifting visual study of a quiet summer's day in the park, Moreton's ability to evoke the most contrasting of emotional responses from his readers is as pronounced as ever,
It's been Moreton's text pieces that may have come as a revelation to some in Minor Leagues, though, especially given his obvious ability in the past to tell stories visually with such verbal economy. In a simple few paragraphs on how we invest in our pets, for example,  he moves from sedately paced anecdotal musings on his cat Dizzy to busy, frantic, clipped sentences as his later desperation at his missing feline companion comes to the fore.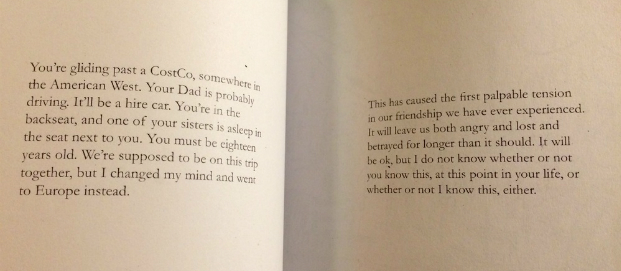 Sometimes those pieces can be indistinct in terms of events – the conveyance of emotion or mood being the primary objective. Indeed, loss seems to be at the thematic core of Minor Leagues #2 whether that be the potential end of a friendship, meditations on the grieving process, or a truly beautifully told short on remembering a lost and much loved relative.
There's even an odd sense of bereavement about the passage of time in the issue's most memorable, timeframe-hopping tale, as Moreton's trademark explorations of the links between place and memory are given a layered significance by their chronological juxtaposition. Lives we have lived replaced by new iterations of self as we move ever onwards through the chapters of our own stories.
Despite what I said in my introduction above, and the often poignant subject matter here, this seems like a Simon Moreton more at ease with his work than ever before. He has the confidence to simply let the experiences he depicts here flow into each other, beginnings and endings not just indistinct but unnecessary. Minor Leagues has become the ultimate expression of Moreton's craft – a publication that now seems entirely created for the sake of creation, and yet one that resonates with its audience all the more for that very reason.
You can read an interview with Simon Moreton about Minor Leagues at Broken Frontier here.
For more on the work of Simon Moreton visit his site here and buy Minor Leagues from his online store here priced £4.00 for print or digital editions priced £1.00. 
You can also follow him on Twitter here.
For regular updates on all things small press follow Andy Oliver on Twitter here.