One of the pleasures of repeat reviewing is being able to observe and appreciate how the practice of individual artists evolves and grows in confidence. My Usual Nonsense is the third of Lesley Imgart's collections of autobiographical comics that I've covered in the last 18 months or so (you can check out previous reviews of I Was Thinking and Change at Broken Frontier) and is undoubtedly her strongest work to date, showing an artist entirely assured and comfortable in their chosen narrative voice.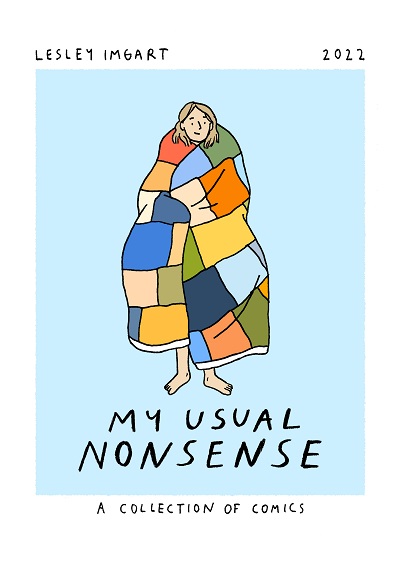 The strips in My Usual Nonsense range from a single page to half a dozen in length, containing Imgart's reflections on a variety of subjects from the seemingly pedestrian to the undeniably profound. 'Appropriate Worrying', for example, struck an immediate chord with its exploration of how for many of us the pandemic has changed the way we interact with the world. Our meticulous considerations of the possible ramifications of our every action; the question of whether we are overthinking or underthinking the consequences; and how nothing feels like it will ever be the same again.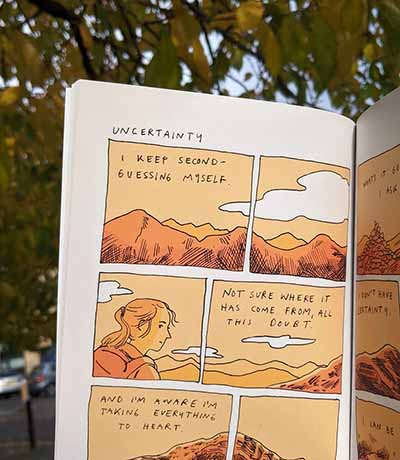 Imgart's work has always has a sense of graphic poetry to it which is much in evidence in '25', a short strip that captures the challenge of finding our place in the world with a lyrical quality. 'Uncertainty' has a similar focus, with Imgart using a mellow and melancholic colour scheme to embody its themes of self-doubt, while 'Bridges' is a short meditation on how we can lurch from worry to worry if we let ourselves.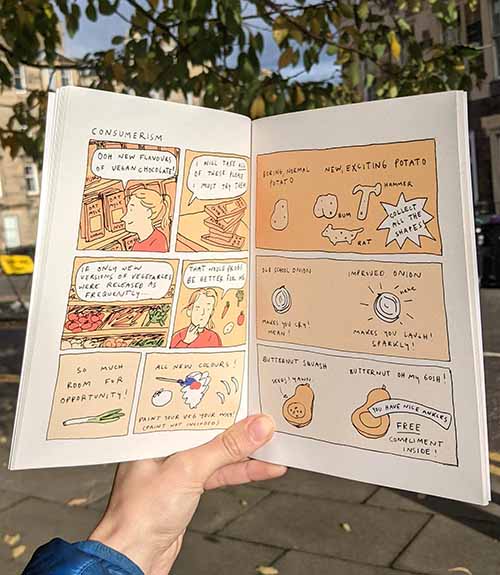 What's of note in My Usual Nonsense is that there's also a number of moments of pure whimsy included within the line-up of heavier subject matter. 'Consumerism' with its considerations of marketable novelty fruit and veg, or 'Niceness' with its thoughts on the nature of pleasant people and whether two much niceness in one location could cause a feedback loop. Just some of those many silly little daily thoughts we have, brought to the page and acting as a perfect complement to the deeper subjects Imgart covers.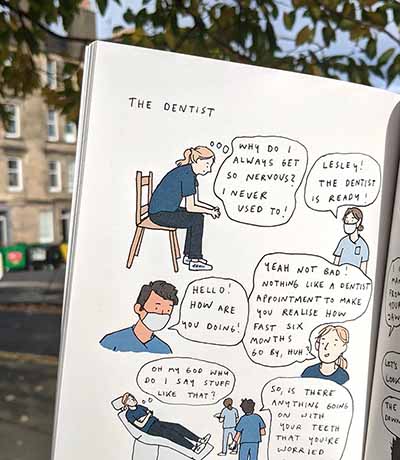 Imgart's stripped back but highly expressive cartooning helps the reader to form an instant bond with her as narrator but so many of these strips have an easy charm all of their own. Longer stories, one about grief and frogs and another on a moment of empathy and understanding at a dental appointment, are quietly but beautifully observed moments of human nature. Lesley Imgart's strongest collection of work to date and a perfect, self-contained introduction to her practice.
Lesley Imgart (W/A) •  Self-published, £10.00
Review by Andy Oliver