Award-winning novelist Meg Rosoff, critic and blogger Andy Oliver, and cartoonists Woodrow Phoenix and Nicola Streeten are among the judges of the 2014 First Fictions First Graphic Novel Competition, launched at Thought Bubble by Brighton based independent publisher Myriad Editions in its mission to provide opportunities for cartoonists, writers and artists who have not previously published a full-length graphic work.
The biennial competition, founded in 2012, offers the winner the chance to develop their work with Myriad's creative and editorial team, with a view to contract and publication. The winner of the inaugural competition was the much-acclaimed The Black Project by Gareth Brookes, whose work was created entirely by embroidery and lino-cuts.
The winner(s) of the 2014 competition will be offered an additional prize of a week-long author's retreat in a studio near Angouleme, France, home of the international comics festival for 40 years.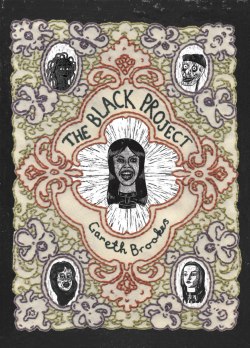 Myriad Creative Director, Corinne Pearlman says:
'The prize is an amazing opportunity for would-be graphic novelists at any stage in their career. We're looking to encourage emerging talent as well as older artists keen to benefit from today's increasingly comics-friendly environment. We had such a strong shortlist in 2012 that, as well as Brookes, we have already published one of the shortlisted authors, Hannah Eaton, and will publish two more in 2014/15.'
Gareth Brookes says:'Quite simply the First Fictions prize has meant that now my Graphic Novel exists! And it's in the shops, shelved alongside my alphabeticaly adjacent heroes Jeffrey Brown, Charles Burns and Robert Crumb. Along the way I've had the best editorial guidance, got some fantastic publicity and found a wonderfully supportive network of peers, all courtesy of the Myriad Editions team. If you've got an idea for a graphic novel, the First Fictions prize represents the best opportunity available to make it a reality.'
HOW TO ENTER
The competition is open to all cartoonists, writers and artists who have not previously published a full-length graphic work. Entrants are asked for 15-30 pages of a graphic work-in-progress, which can be fiction or non-fiction, with or without words. The closing date is Monday 3 March 2014. Shortlisted entrants will be notified in April 2014 and the winner announced in May 2014.
For conditions of entry, please visit: www.myriadeditions.com/FGNC