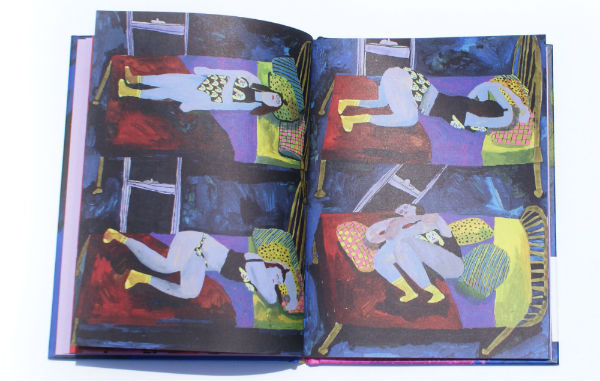 ELCAF FORTNIGHT!
Tara Booth's haunting Nocturne combines themes of mental health, consent and sexuality in a vividly realised episode where the boundaries between dreamscape and reality become indistinguishable. Following a sexual liaison that turns into an uncomfortable encounter, a young woman retires to bed. Struggling to sleep she takes medication to remedy her insomniac condition. But rather than drifting into blissful slumber she instead finds herself trapped in a delusional state within a nocturnal world where the recognisable and the psychedelic merge.
Anyone who has suffered the restlessness of insomnia, especially the anxiety-induced kind, will find themsleves not simply relating to Booth's story in the pages of Nocturne but reliving the experience as well. Here, her signature representational style of visual characterisation is at its most effective with a protagonist whose constant movement throughout the confines of a single page or image brings to uncomfortable life the seemingly inescapable claustrophobic turmoil and emotional despair insomnia brings. As her nighttime trials continue a visionary visitation from a hallucinatory butterfly creature will take her story to a thematic full circle…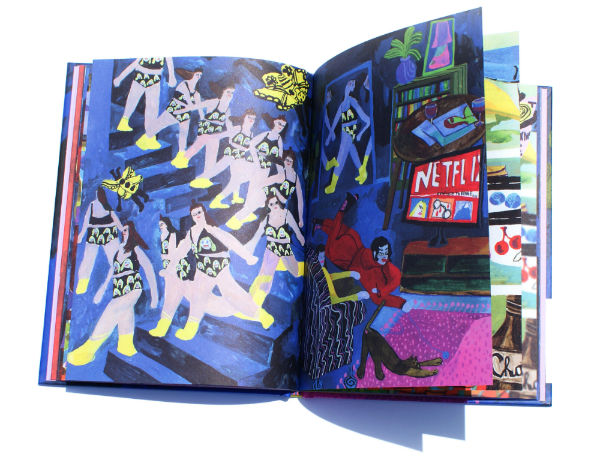 Booth's use of colour has a striking intensity even when it's deliberately subdued, with the deep blues of the midnight hours contrasted with a recurring yellow whether that be the lights of the apartment, her clothing and pillows, or the butterfly itself. Those freeform pages and lack of traditional panelling ensure that this fever dream of a comic is a work that we react to and interact with rather than read in a traditional sense. Unashamedly uncompromising in tone, Nocturne is a fine example of the communicative power of Booth's signature brand of gauche gouache.
Tara Booth (W/A) • 2dcloud, $14.95
Review by Andy Oliver
Tara will be talking about 'The Risk and Rewards of Vulnerability in Comics' at ELCAF on June 8th. Details here. For more on her work visit her site here and follow her on Instagram.
For more on ELCAF 2019 visit the festival site here and follow them on Twitter here.