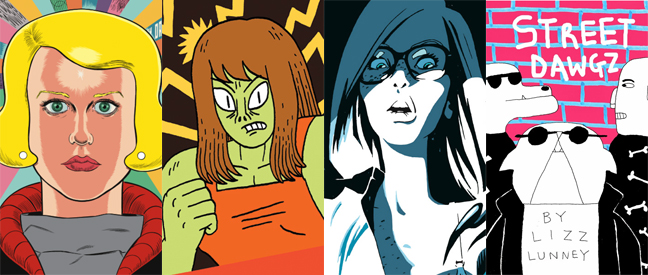 It's nearly Wednesday, and you know what that means: a fresh load of comics and graphic novels! With so many publications hitting your local comics store or digital storefront, the BF staff is here to lead you through the woods with our weekly staff picks. Satisfaction guaranteed!
Comic of the Week
Patience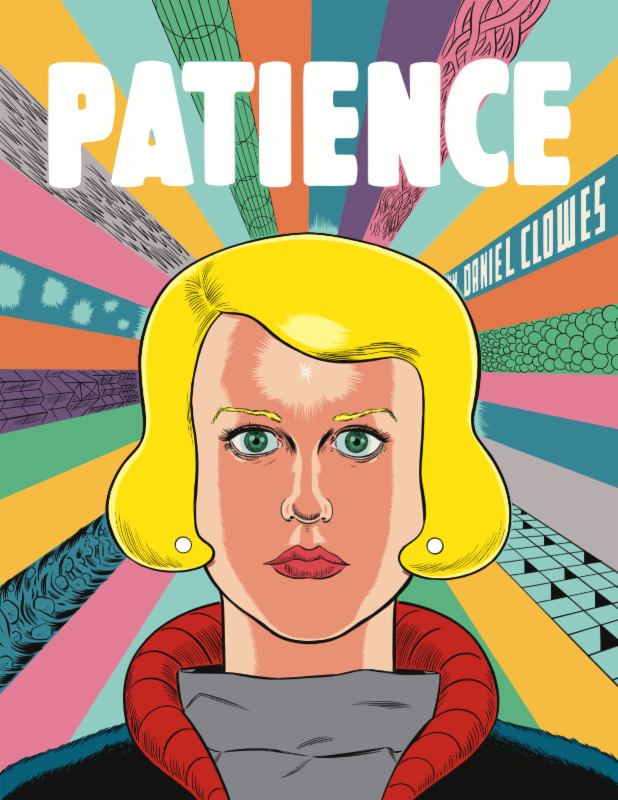 His fans had to be patient, but after almost six years, the wait is finally over. Daniel Clowes, the comics mastermind behind the seminal Eightball series and Ghost World, returns with his first real comics work since 2010's Wilson.
Patience is a real kicker: as bold and daring in concept as Eightball fans have come to expect from Clowes, and a whopping 180 pages thick. According to Fantagraphics, who can't underscore the beauty of this book enough, the sci-fi romance that Clowes has created just might be his "most suspenseful, surprising and affecting story yet".
If this book is as good as advertised, you're probably looking at the best graphic novel of 2016 thus far.
Daniel Clowes (W/A) • Fantagraphics, $29.99
– Frederik Hautain
Street Dawgz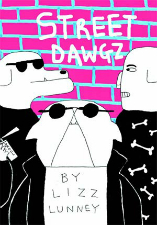 Lizz Lunney has been a regular presence over the years in our Small Pressganged column, either for her own minicomics or for her contributions to a plethora of anthologies including Bimba, Wu Wei, Tiny Pencil, Cringe: An Anthology of Embarrassment and Identity. Her bizarre world of off-centre characters like Depressed Cat, Leaning Rabbit, Romantic Bison and Keith the Wizard offer more than just weird wit, though. They often have profound points to make about the human condition wrapped up in their ostentatious outer silliness.
Lunney self-published Street Dawgz back in 2014, and it was reviewed here at BF shortly after. Its original limited audience will be greatly expanded this week as the book comes to comic shops via Hic & Hoc.
Street Dawgz marks a looser, more spontaneous style for Lunney's work and follows the misadventures of a canine street gang who aren't quite as imposing as their posturing would have us believe. Crack bone addiction, hoarding obsessions, downbeat existential philosophy and metafictional laughs abound in this wonderful entry point to the offbeat and singular imagination of a UK small press national treasure.
Lizz Lunney (W/A) • Hic & Hoc, $5.00
– Andy Oliver
Lucky Penny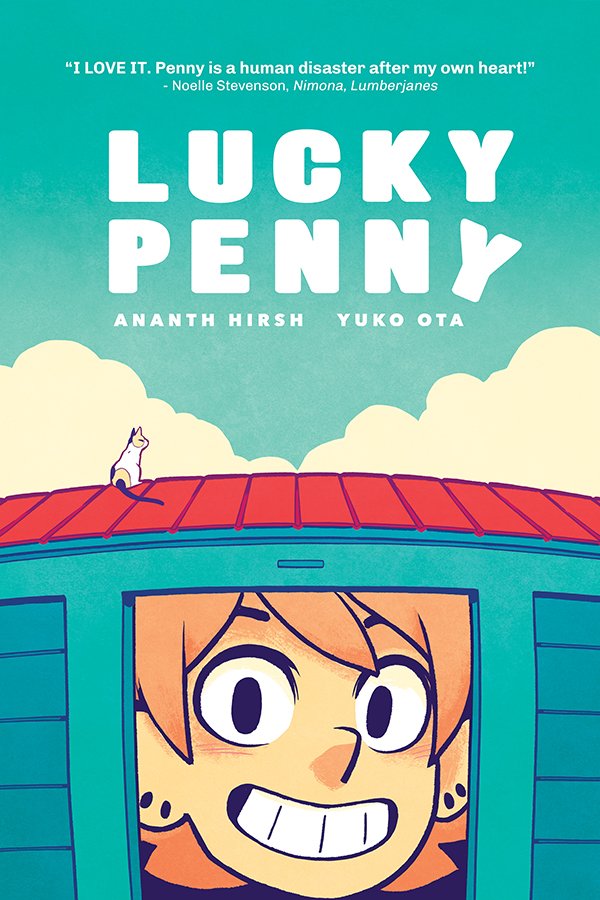 Writer Ananth Hirsh and artist Yuko Ota are the team behind the consistently enjoyable webcomic Johnny Wander, a gently comedic slice-of-life diary that occasionally breaks into extended works of fiction.
Lucky Penny was originally serialized on the site during one such interlude and is now available in a collected edition from Oni Press. Following the misadventures of its ironically named main character, this incredibly sweet graphic novel illustrates the importance of growing up without losing the qualities that make you unique.
There are some fair comparisons to be made with Oni's blockbuster hit Scott Pilgrim. Unlike the action-adventure tropes of that series, though, Lucky Penny is all about finding the humor in everyday life. Hirsh and Ota's remarkable chemistry imbues each page with an energy worthy of the buoyant Penny herself.
Ananth Hirsh (W), Yuko Ota (A) • Oni Press, $19.99
– Paul Mirek
The Discipline #1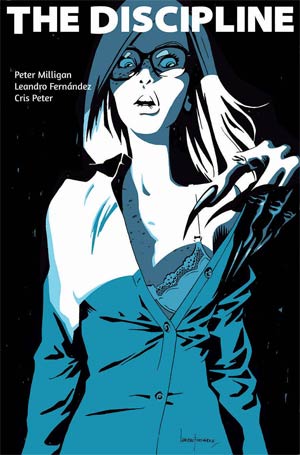 Peter Milligan has long defied attempts to classify his work, moving from genre to genre as his stories dictate. With a reputation for exploring the boundaries of the psyche gained during his breakout run on Shade, the Changing Man, Milligan's latest foray into the dark corners of the human condition promises to challenge our perceptions of how we relate to one another as sexual beings.
When the emotionally beleaguered Melissa falls under the spell of an alluring stranger, much more than her frayed family life hangs in the balance. Sultry, atmospheric art from stylist Leandro Fernandez (Northlanders) lends an added layer of emotional tension to this dark erotic tale of supernatural metamorphosis.
No longer solely the realm of the adolescent power fantasy, the graphic narrative is proving every bit as capable of exploring complex and taboo themes as any other artistic medium. Sexually charged, controversial, and beautifully illustrated, this disturbing cautionary tale of one woman's journey to the dark side of human sexuality is a haunting testament to comics' ongoing maturation.
Peter Milligan (W), Leandro Fernandez (A) • Image Comics, $3.99
– Jason Wilkins
Black Widow #1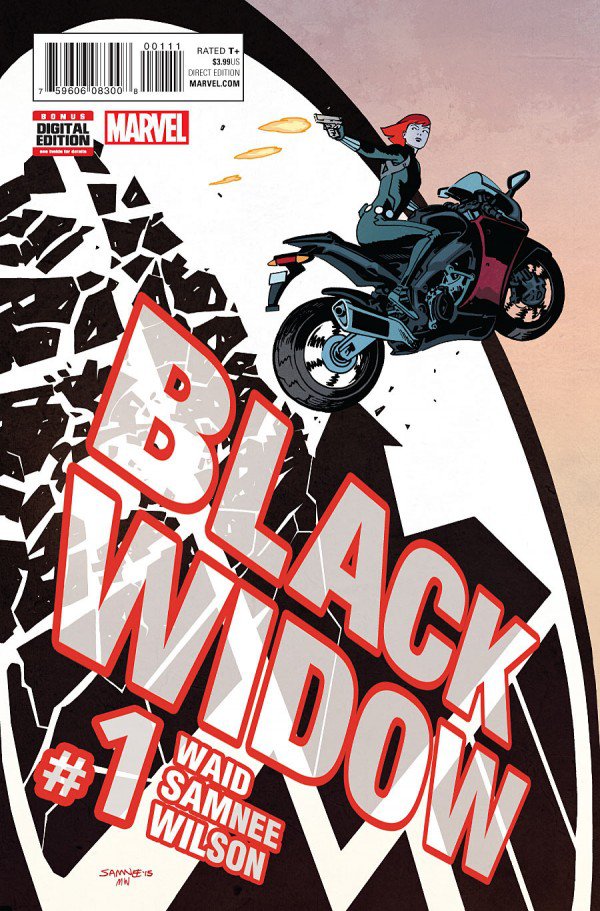 The Tula Lotay variant cover for Black Widow #1 comes with the loud and clear warning of 'Don't fall into her web!' – as futile a cautionary message as there's ever been, because how can you not? With Mark Waid and Chris Samnee pressing the throttle on Natasha Romanoff's new cycle of adventures, you'll find it nigh impossible to stay out of the redhead's maze.
Fresh off their Eisner-Award winning run on Daredevil, the creative team (including fellow returnee Matt Wilson on colors) put the pedal to the metal right off the bat, as the series opens with Natasha breaking out of the S.H.I.E.L.D. helicarrier. She leaves a sizable hole, but it's not enough to shake her former compadres off her trail.
Expect the Waidster and the Amazing Samnee to take Natasha on James Bond-like adventures that should lift her comics profile akin to how Scarlett Johansson raised it in the movies.
Mark Waid (W), Chris Samnee (A) • Marvel Comics, $3.99
– Frederik Hautain
The Unmentionables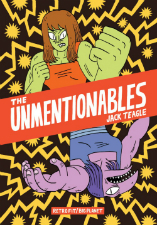 Jack Teagle's latest splendid romp of a comic makes its officially distributed debut in comics shops this week, although Retrofit subscribers and small-press show aficionados will no doubt have picked up a copy last year.
Taking two of the recurring motifs of Teagle's work – wrestling and fond Silver Age pastiche – The Unmentionables centres on the ring rivalry of Lizard Woman and her nemesis Vulturella. When one of their bouts turns particularly nasty, the real reasons for Vulturella's aggression threaten to tarnish the name of the sport forever. Can an all-new group of heroes rise up and save the day…?
This is the perfect introduction to the unique energy of a Jack Teagle offering for the uninitiated, and a welcome return to the eccentric environs of the "Teagle-verse"  for long-term fans. You can read a Broken Frontier review of the book here.
Jack Teagle (W/A) • Retrofit Comics/Big Planet, $6.00
– Andy Oliver
All-New Classic Captain Canuck #0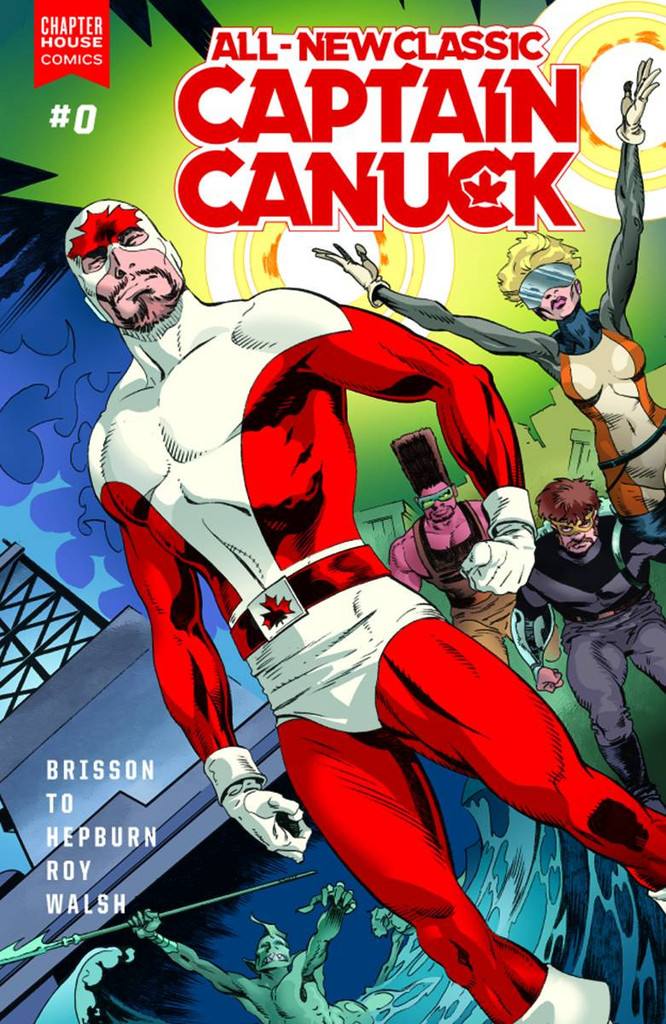 ChapterHouse Comics' flagship superhero property returns to its roots in this zero-issue collection of the classic Captain Canuck's most recent adventures. First appearing as a series of graphic shorts backing up the modern Captain Canuck's present-day exploits, these action-packed vignettes chronicle the time-displaced hero's struggle to return home and halt the evil machinations of his nemesis, Mr Gold.
Ed Brisson (The Violent) has a take on the character that perfectly embodies the wonderfully strange tone of the character's classic adventures, which took Tom Evans into the timestream long before Steve Rogers was "assassinated" and Bruce Wayne "rested in peace". Once again trapped in a timeline not his own, Cap faces off against super-powered thugs, a hidden race of undersea humanoids protecting their brood, and alien bounty hunters in desperate need of a breath mint.
Acclaimed illustrator George Freeman returns to the character he helped to put on the Canadian pop culture map, with the signature clean, robust style that provided a template for fellow Canadian artists John Byrne (Uncanny X-Men, Fantastic Four) and Dale Keown (The Incredible Hulk). The issue also features wonderfully eclectic artistic contributions from Martin To, Scott Hepburn, Simon Roy, and Michael Walsh, all of whom bring their own artistic voices to the character without straying too far away from Freeman's foundational work.
An opening salvo heralding a forthcoming ongoing series of new classic Captain Canuck adventures by Brisson and Freeman, this well-crafted celebration of one of Canada's most enduring pop-culture icons serves as a reminder that every once in a while, it's still okay for comics to be fun.
Ed Brisson (W), George Freeman and Various (A) • ChapterHouse Comics, US$4.99/C$7.99
– Jason Wilkins
Die Kitty Die #1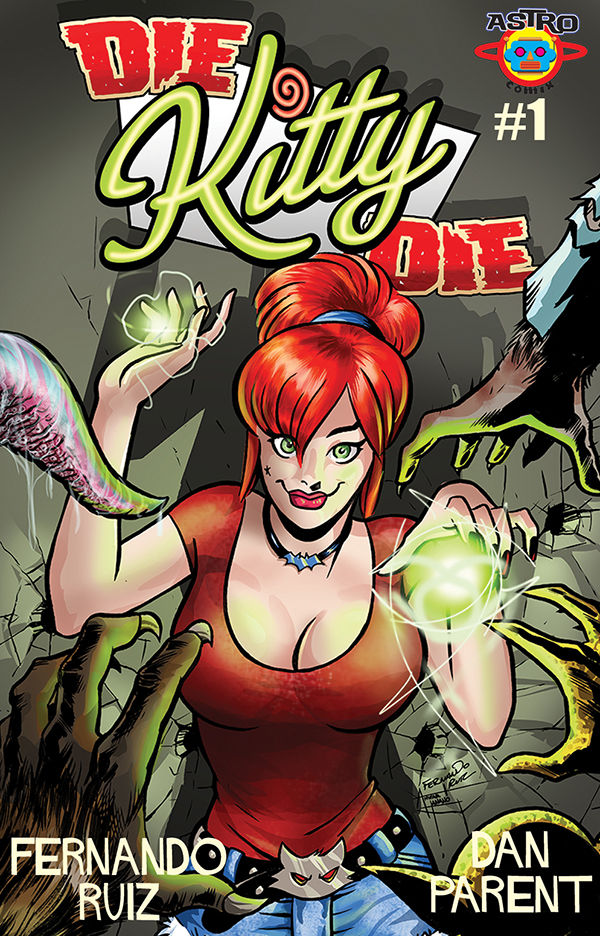 Kitty Ravencraft is the star of her own comic book, and the events that occur in her storyline sometimes affect her real life. This can get complicated when the publisher decides to try different gimmicks in order to boost sales – especially when one of those gimmicks is to kill off the main character!
Veteran Archie Comic artists Dan Parent and Fernando Ruiz veer off the beaten path in this fourth-wall-busting adventure that pays homage to classic comics like Archie or Sabrina the Teenage Witch but adds a modern-day edge that makes it a ton of fun to read.
This independent project was funded through Kickstarter. The first issue hasn't been released in print yet, but there's no reason to wait. Get in on the ground floor with this fantastic new series by downloading it directly from Gumroad.com.
Fernando Ruiz & Dan Parent (W/A) • Astro Comix, $3.99
– Tyler Chin-Tanner