The genius of Philippe Druillet finally penetrates the English-language market courtesy of UK publisher Titan comics. Druillet makes comics torn from the heart of the universe.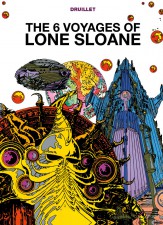 Created in 1966 by Philippe Druillet, Lone Sloane hit the comics market like a sledgehammer. The French artist's visual style was unlike anything the market had seen before. His space-born Lovecraftian entities, architectural galactic visions that bent the laws of physics and baroque linework were combined with innovative page layouts and straightforward (yet obtuse) storytelling.
Serialized initially in a self-published magazine and then Pilote and Métal Hurlant, these six eight-page stories introduce the character and explain how he got his powers and the nature of his mission:
Traveling alone in the cosmos, Sloane, a solitary interstellar explorer, has become imbued with mystical powers by an entity called "He Who Seeks". The entity transports him to different dimensions, where he faces myriad Lovecraftian challenges! He finds himself escaping one power-seeking madman only to be captured by another. A cosmic game has begun. And Lone Sloane is the pawn they all want to play.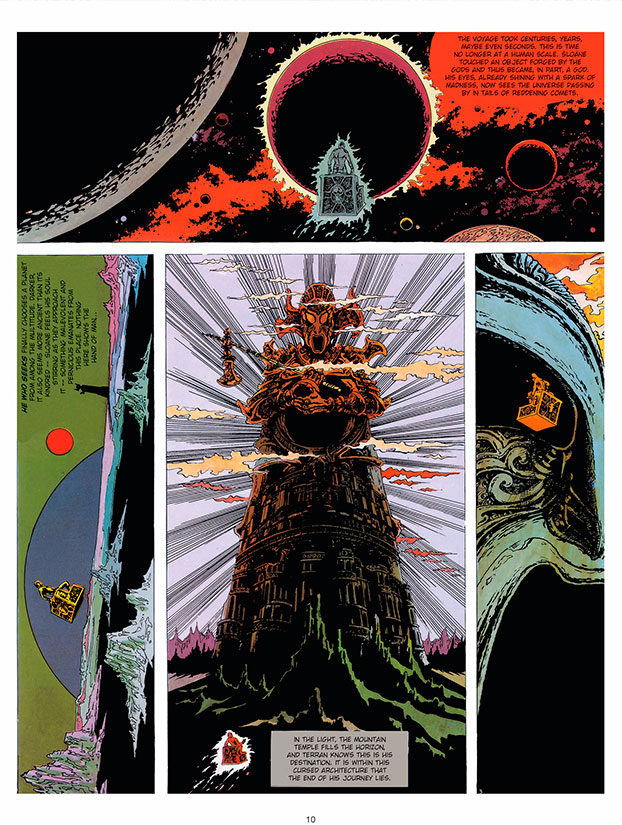 One of the founding fathers of revolutionary publisher Les Humanoïdes Associés, Druillet eschews traditional storytelling in favor of impact. His language mirrors his visuals, which often are full-page illustrations with smaller panels inserted, while panel borders are deleted and the flow of the story is figured out by following the flow of the figures on the page.
He mixes space opera with alien figures, demons and gothic architecture, like a madman's mixtape of HR Giger, Lovecraft and Michael Moorcock. The imagination and intensity of the creative process just drip off the page, and I'm glad that English-language parts of the world are finally getting a decent chance to explore this versatile creator.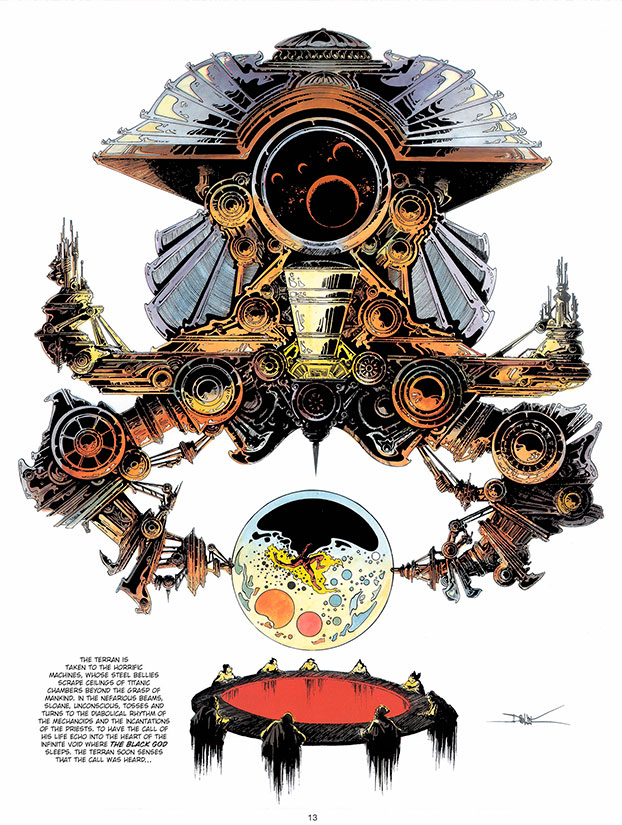 Titan Comics have done an excellent job in reproducing these stories. The colors and art are crisp and clear. They did split the original French publication into two books, which is a shame, but I guess they wanted a lower introductory price for this rather obscure creator in the UK and USA.
They also used a more traditional comic book font instead of the original written font: perhaps they feared the readability of the original.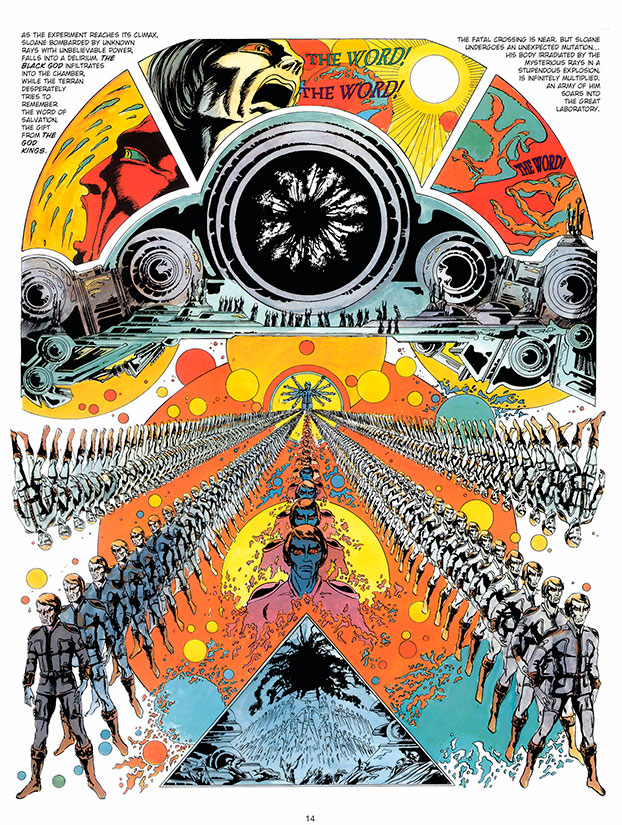 I highly recommend anyone to check out the first volume (of two) of The 6 Voyages of Lone Sloane. This lost classic by Philippe Druillet represents the pinnacle of creative comics in the seventies.
The 6 Voyages of Lone Sloane Vol. 1 by Philippe Druillet is published by Titan Comics. It is a full-color hardcover counting 72 pages and retails for $17.99.
For more news and info from Europe's comics community, follow me on Twitter right here.