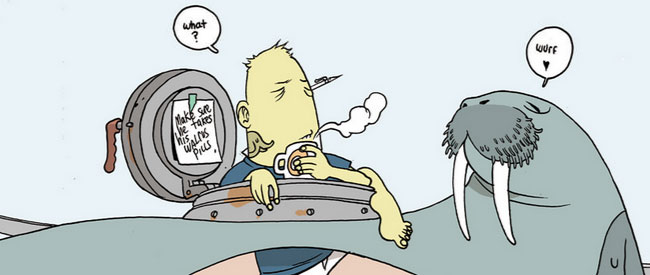 Over the past couple of weeks, Brandon Graham (King City, Multiple Warheads) has been the focal point at Gallery 33 in Amsterdam. The art gallery has been running Tusk, an open-studio exhibition coinciding with the publication of Graham's PictureBox book, Walrus.
Graham converted the gallery into an art studio where visitors could watch him in action for several days as he produced original creations on the gallery's walls and windows. Below are a few photos of the event. And if you're a fan of Graham's art, spruce up your desktop, tablet or mobile with some of his new wallpaper art.
Tusk runs until July 5, 2013 in Gallery 33.