It's always a pleasure to give attention to a comics micropublishing outfit we haven't spotlighted before at Broken Frontier, especially one with a focus on alt and experimental comics offerings. Cullen Beckhorn's Neoglyphic Media acts as both small press publishing operation and distro for comics and zines from non-Neoglyphic creators. It is, of course, the kind of initiative that can make a significant difference for the profiles of indie artists, and one with an ethos that we can definitely get behind here at Broken Frontier. Neoglyphic released a number of affordably priced comics in the latter part of 2021 which included Amanda Vähämäki's Pixie Lice, alongside shorts from Leomi Sadler, Stefan Gruber and Matt Lock. Thanks to the fine folks at kuš! comics I've been introduced to a number of comics practitioners from Finland over the last few years including Vähämäki, whose The Bun Field was also published by Drawn & Quarterly a few years back.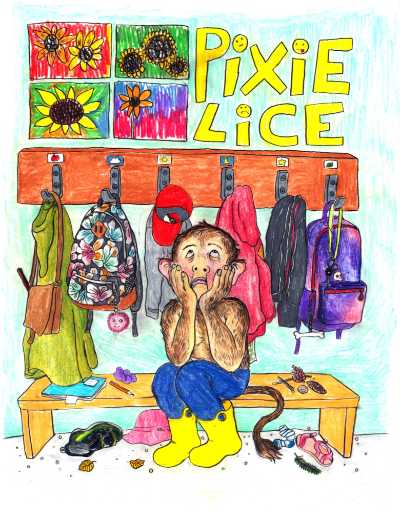 Pixie Lice is a curious and appealing mix of slice-of-life comics and fantasy (however incongruous that may sound). Vähämäki introduces us to a world that on one layer is full of the social rituals of our own. Kids hanging out in lazy reverie, squabbling children falling out, and surly, distracted teens obsessed with video games. But the difference here is that for all the recognisable trappings of mundane suburban life the cast of Pixie Lice are an unlikely group of fairy-folk, trolls, vampiric youngsters and the like.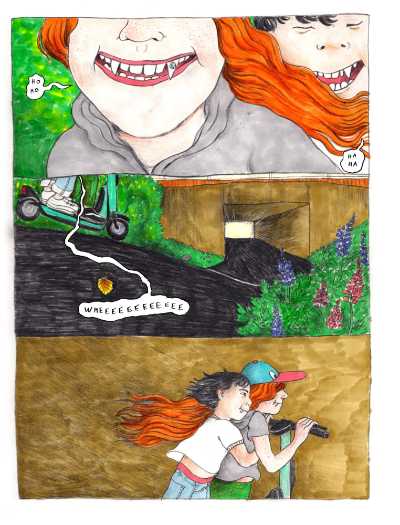 The title of the comic comes from a mischievous line of manufactured practical jokes called 'Lil' Hexes' that go on to play a pivotal part in this short story. One of the great strengths of the story is how relatively understated these fantasy elements are. They're undeniable and hardly hidden, and yet their matter-of-fact treatment and existence in such a familiar environment makes Pixie Lice all the more relatable for all its fantastical ingredients rather than despite them.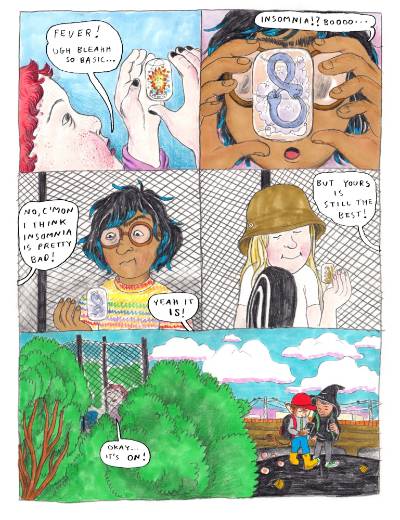 Vähämäki's art has a childlike innocence which fits its subject matter to perfection; vibrant, eye-catching colour similarly matching both iterations of the reality it encapsulates. Where this perhaps does seem a little less satisfying is that it feels very much like an opening chapter to a much longer project, with many characters introduced in rapid succession with little on-page time. Of course that may well be the case given the practicalities of small press publishing, and one can only hope it is because the world of Amanda Vähämäki's Pixie Lice is one I would love to revisit in due course.
Amanda Vähämäki • Neoglyphic Media, $5.00
Also available from Gosh! Comics here
Review by Andy Oliver