I have been meaning to explore the work of Jemma Webster Sharp for some time at Broken Frontier given how her strikingly strange visuals consistently capture my attention every time I visit my Instagram feed. There's something so deeply unsettling about her imagery that reminds me in no little part of the Bissette/Totleben artwork on that seminal run of Alan Moore's Swamp Thing. Sharp has a number of short comics available from what has been a prolific recent output including Pretty Flavours, a story set within a dysfunctional home that acts as a most representative example of her distinctive adoption of the form.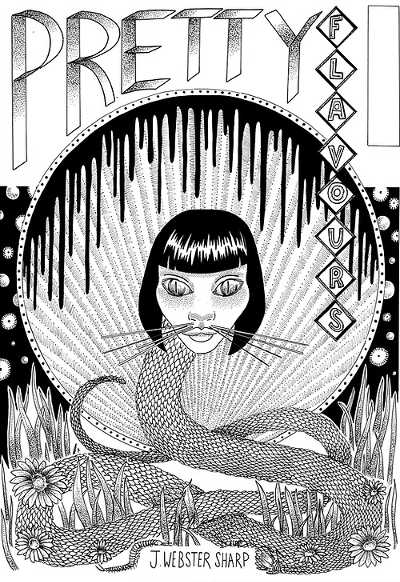 Pretty Flavours sits on the borderlands of abstract comics. There's a narrative here but it's one that is comfortable in its self-embraced obliqueness; one that feels no need to elucidate its literality to its readership but rather is designed to provoke reactions on an instinctual level. In that regard, emotional comprehension skills are those the audience should be reaching for from their reading toolkit here, and Sharp is certainly adept at presenting visceral, immediately evocative, and often disturbing sequences.
Overt sexual motifs are at the heart of Pretty Flavours and, as such, those going in to this comics short should bear that in mind. Initially it appears we are following the activities of this idiosyncratic household through their day, both within the confines of their home and outside of it, but what begins with sequential forays into the weird and intangible quickly metamorphoses into a frenetic procession of ever more extreme and explicit surreal images.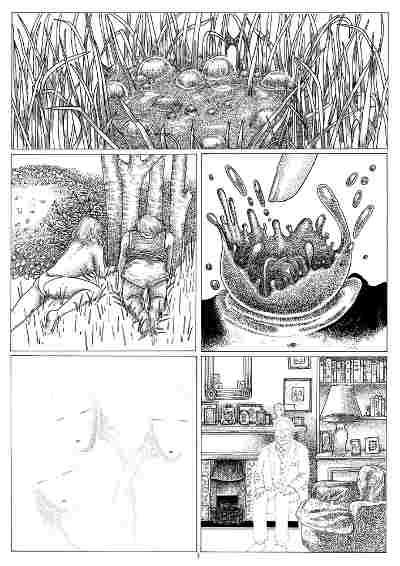 This is an environment where the mundane and the recognisable walk hand-in-hand with a bizarre cast of players consisting, among others, of a phantom father, a serpentine matriarch, and constantly intimate offspring. One where the everyday and the innocent is juxtaposed with the carnal – playing with a Viewfinder and an under-the-kitchen-table fumbling, for example, or a fetishised children's doll. But as events in Pretty Flavours accelerate we become enveloped in a world of nightmarish reproductive cycles, insectoid genitalia, and stuffed toys that cry tears of blood.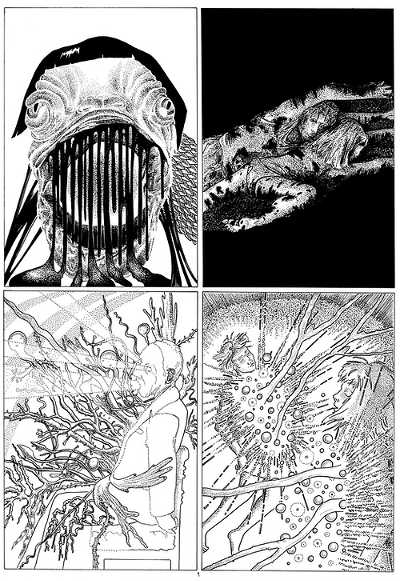 Whether this is visual metaphor/allegory or simply a dive into the randomness of terrifying dream logic is up to the individual reader to decide but Sharp's darkly imaginative and, frankly, profoundly disquieting panel-to-panel storytelling is certainly something to behold. Her art has elements of both the organic and the anachronistic to it; a comics equivalent of a cabinet of curiosities with a gritty, grainy line in shading that, seemingly incongruously, has one foot in both reality and the hallucinatory. If you're looking for easy answers and traditional narrative this perhaps won't be for you. But if you're a fan of comics that you experience rather than read then J. Webster Sharp's work is well worth seeking out.
J. Webster Sharp (W/A) • Self-published, £8.00
Review by Andy Oliver