Well this looks rather essential doesn't it? Published next week by IDW and The Nib, Be Gay, Do Comics is a queer comics anthology featuring work from BF-reviewed creators including Hazel Newlevant (No Ivy League, Sugar Town), Maia Kobabe (Gender Queer) and Mady G (A Quick & Easy Guide to Queer & Trans Identities). We have a preview below for what looks like an unmissable collection of LGBTQIA comics.
IDW and The Nib Celebrate the Queer Experience in Be Gay, Do Comics
Colorful and Insightful Tales from Amazingly Talented LGBTQIA Cartoonists Come to the Four-Color Page This September
The Nib, the daily publication devoted to promoting political and non-fiction comics founded by Pulitzer Prize finalist Matt Bors, has partnered with IDW Publishing for the upcoming September 1st release of Be Gay, Do Comics, the highly-anticipated graphic novel anthology with over 250 pages of queer history presented through deeply personal true stories, insightful memoir, and gut-busting satire.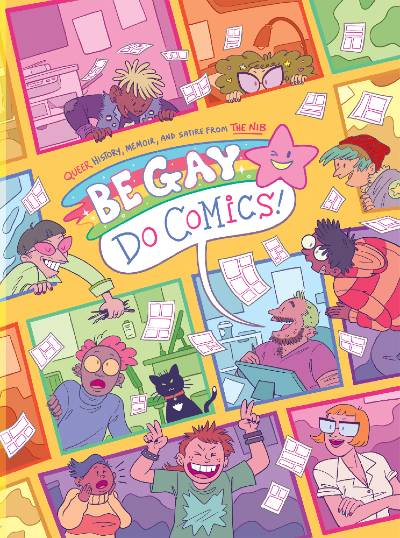 "When The Nib set out to do our first anthology in five years, we knew right away it would be centered around queer comics. Indie comics is a very queer space these days and that's reflected in our huge list of contributors," says Bors. "Part of what The Nib does is provide a platform for up-and-coming and marginalized voices. That's reflected in our huge list of queer and trans contributors."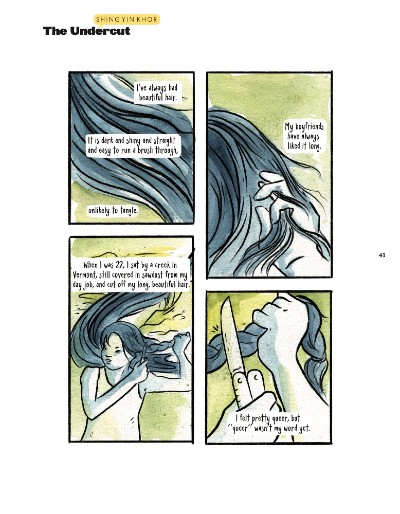 Brimming with resilience, inspiration, and humor, Be Gay, Do Comics takes readers from the American Revolution through Stonewall to today's fights for equality and representation in tales written and illustrated by an incredible lineup of top indie cartoonists — including Hazel Newlevant, Joey Alison Sayers, Maia Kobabe, Matt Lubchansky, Breena Nuñez, Sasha Velour, Shing Yin Khor, Levi Hastings, Mady G, Josh Trujillo, Bianca Xunise, Kazimir Lee, and many, many more.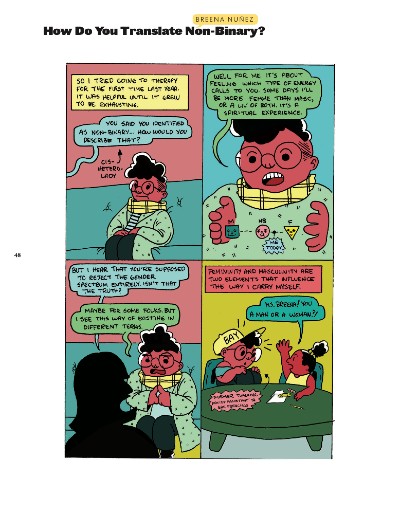 Within the pages of this massive queer comics anthology, readers will discover: the dream of a queer separatist town; the life of a gay and Jewish Nazi-fighter; an examination of local civil rights laws in Puerto Rico; a gender reveal party that tears apart reality; a touching tribute to rainbow flag pioneer Gilbert Baker; and much more.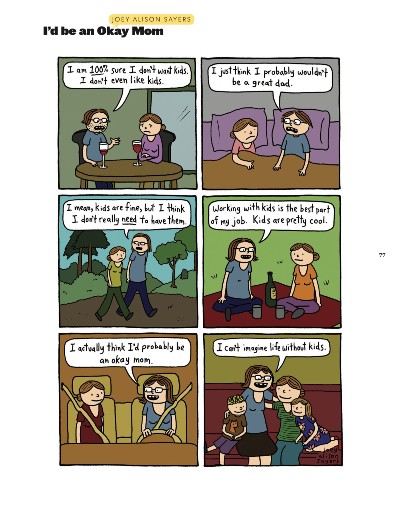 "Comics are accessible in a way that other forms of media could only dream of being," says associate editor Matt Lubchansky in their introduction to Be Gay, Do Comics. "We're presented with a lucky opportunity here in independent comics in 2020: make what we want, for who we want. We can tell our stories, remember our history, advocate for our dreams, make each other laugh."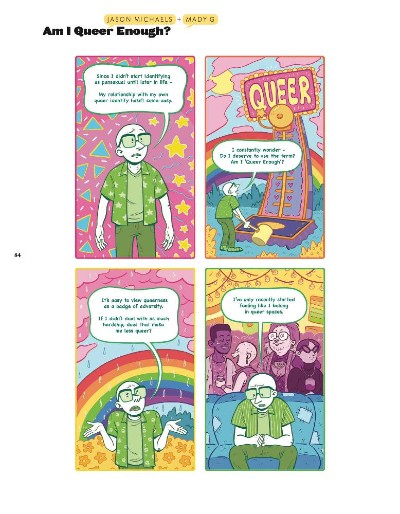 Here's what early reviews from the literary community are saying about Be Gay, Do Comics:
"Each artist effectively uses humor to lighten sometimes weighty subject matter… An overall invigorating sampler of the current queer cartooning scene and a celebration of the sheer breadth and diversity of experiences it reflects." — Publishers Weekly
"The artwork is as diverse in expression as each artist's personal experiences—some pages glow with vibrant, full-spectrum illustrations, while others rely on muted tones to project their deeply honest insecurities… This celebration of queer voices in comics is a must for all libraries." — School Library Journal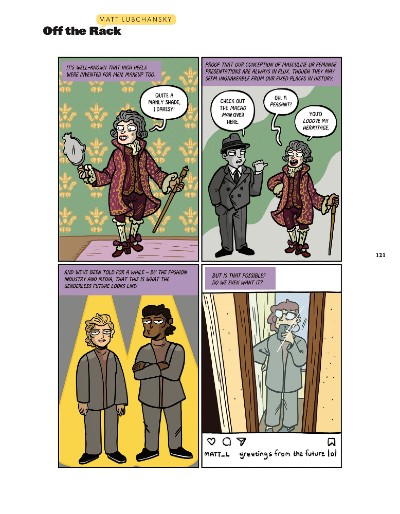 "An utterly delightful and expansive collection of queer voices and truths." — Kirkus Reviews (Starred Review)
"We've long been fans of The Nib and their work to provide a platform for critical voices from throughout the creative sphere. As this book itself demonstrates, it's a tapestry rich with diverse experiences," says Justin Eisinger, IDW Publishing Editorial Director, Graphic Novels & Collections. "IDW is proud to publish comics from this outstanding lineup of writers and cartoonists, and to celebrate LGBTQIA communities everywhere."
Be Gay, Do Comics
Edited by The Nib
ISBN: 978-1-68405-777-1
$24.99 US / $33.99 CAN
256-page, full color softcover, 7″ x 9″
Release Date: September 1, 2020
Be Gay, Do Comics is now available for pre-order via online booksellers and comic book specialty retailers. Visit www.comicshoplocator.com to find a store near you.