SAFARI FESTIVAL FORTNIGHT!
Continuing our preview coverage of Breakdown Press's Safari Festival releases, we're looking today at the comic/record combo pack Live at the Drive by Sorority, the band consisting of Breakdown's Joe Kessler alongside Elliott Batten and Max Batten. Cross-media approaches to comics are always intriguing – we've been big fans at Broken frontier of Ravi Thornton's work in that arena in the past with both The Tale of Brin & Bent and Minno Marylebone and HOAX Psychosis Blues – and Live at the Drive is a perfect example of the boundary-pushing approach of Breakdown Press.
Here's the Breakdown summary:
"If you're a fan of sex, death, love, illness, friendship, or music then this one's for you.
Visual stimulation from the world's best cartoonists: Amanda Baeza, Antoine Cossé, Brie Moreno, Connor Willumsen, Conor Stechschulte, Elliott Batten, Joe Kessler, Richard Short, Zoë Taylor.
Audio stimulation from Sorority: Sorority are Elliott Batten, Max Batten and Joe Kessler, the three best friends the world has ever seen who also live together.
All music written, performed, and produced by Sorority.
5 track EP. 12inch heavyweight vinyl. 45rpm. Listen here."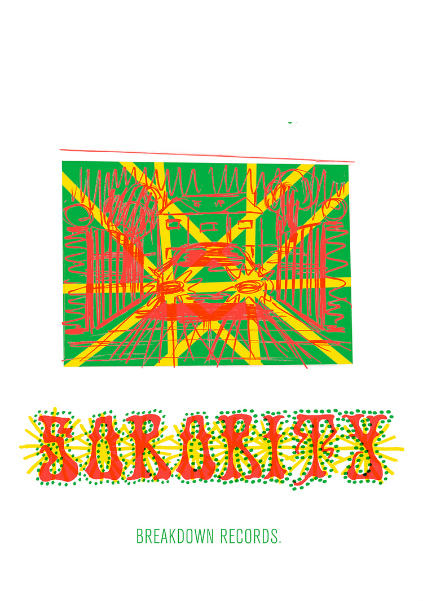 Follow Breakdown Press on Twitter here. You can pre-order Live at the Drive from the Breakdown Press shop here. 
Breakdown Press will be exhibiting at Safari Festival on August 27th and signing at the Breakdown pre-party at Gosh! Comics on August 26th.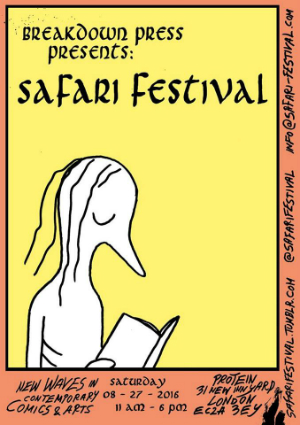 For regular updates on all things small press follow Andy Oliver on Twitter here.