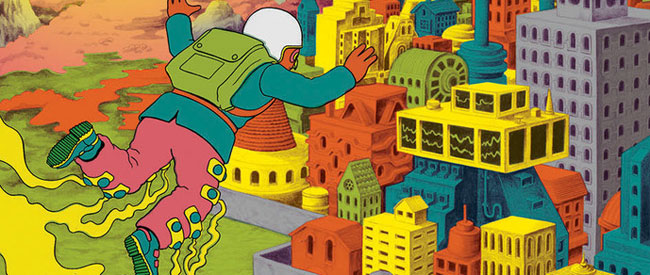 A SAFARI FESTIVAL TIE-IN!
Multi-talented illustrator, designer, animator, musician and DJ Will Sweeney is probably best known to comics fans for his series Tales From Greenfuzz.
And this Saturday the East London-based artist will be ambling down the road to Shoreditch to exhibit at the Safari Festival. As part of our series of previews leading up to the festival, here's a quick look at his work and what you'll be able to pick up at his table.
Tales from Greenfuzz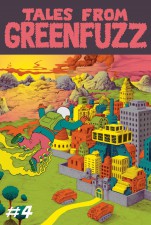 Now onto its fourth issue, Tales from Greenfuzz exemplifies Sweeney's high-energy, retina-tickling approach to comics and illustration.
An anthropomorphic fantasy set in and around the city of Rastapopolis, it chronicles the misadventures of Slingsby Sandwich and his posse of rebel vegetables, as they rage against the fast-food machine, led by the sinister hot-dog overlord Helmut Von Weinerschnitzel.
(The latest issue – published by fellow Safari exhibitors Landfill Editions – will be available, as will the remaining few issues of #2. However the out-of-print #1 is available to read here – preview pages below)
Brainström
Making its debut at Safari will be Brainström, a 64-page zine curated by Richard "French" Sayer of Witchcraft Skateboards and featuring work by Will, and a host of other illustrators, including Stefan Marx, Marcus Oakley and Chrissie Abbot.
Produced in a limited edition of 100 copies, Brainström  comes with a free poster and embroidered patch.
Captain Mindseye
Produced in collaboration with Swiss publisher Nieves, Captain Mindseye is a 24-page collection of images detailing the adventures of Captain Mindseye, secret agent of the subconscious. The limited-edition 24-pager, produced in three-colour riso, brings together "documentation of recent excursions to inner and outer space"
Animas Report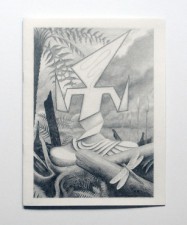 Also produced by Nieves, Animas Report is a pair of beautifully printed and produced books by London-based Japanese artist Susumu Mukai, showcasing some of the drawings that Susumu made for an exhibition in Paris in early 2013.
The Animas Report series is about drawings left by a team of missing adventurers. These drawings record their encounter with what appears to be a civilisation of beings in possession of advanced sciences of unknown kind. In a world reminiscent of Carboniferous period Earth, 300 million years ago, how the creators of these documents arrived there and their fate remain a mystery.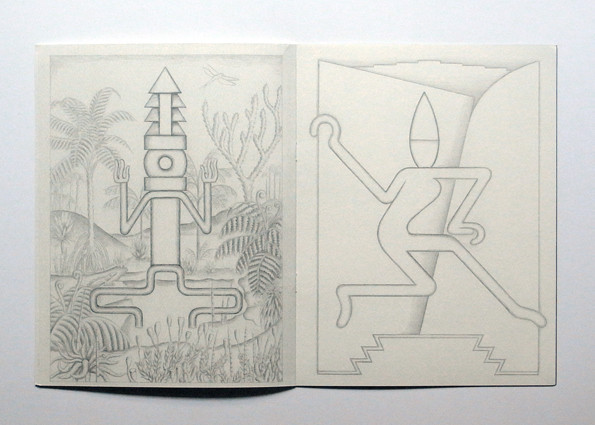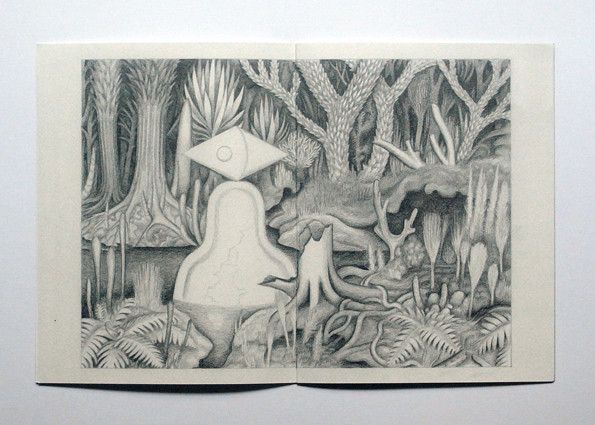 (As well as the above, Will Sweeney will also be selling a selection of T-shirts from his Alakazam label (his print partnership with Ayako Terashima) and a collaborative print with Dutch artist Viktor Hachmang. If you can't make it to Safari, you can pick up Will's stuff at the Alakazam webstore.)