BROKEN FRONTIER AT 20! As we approach the end of our 20th anniversary celebrations at BF we have a very special interview to take us into the last couple of days. Editor supreme Shelly Bond meets two of the main criteria for these pieces. She's a pivotal figure in comics having overseen countless projects which embraced the unique language of the form and brought comics to entirely new audiences. She's also a great champion of new or under-appreciated creative voices; something I can readily attest to given the opportunities she's given to so many BF-championed artists in recent years. For 'Broken Frontier at 20' I got the chance to chat to Shelly about the Vertigo years at DC, Black Crown at IDW, and her latest project Off Register Press…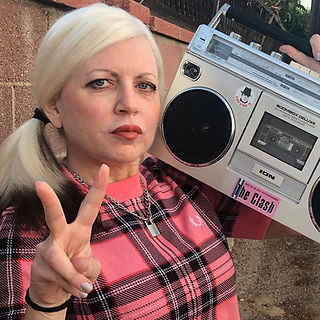 ANDY OLIVER: Let's start with the groundbreaking Vertigo era and your time there. Outside of the big success stories I sometimes feel like some of the lesser remembered titles that were so full of experimentation and unleashed imagination don't always get their due. The whole line really did fundamentally change the comics landscape. Looking back now how important and influential do you feel Vertigo was in laying the foundation that so many others have built on since?
SHELLY BOND: Vertigo was absolutely critical to the success of 21st century comics for three things in particular: writer-driven, long-form, diversity and inclusivity from its inception in subject matter and creative teams. And it was the darker, more inventive side of post modern pop culture. I always say the best way to cut your teeth in comics is to get on a monthly book. Hit the deadlines and get to the next one. There's little time to doubt yourself. If you have any talent, you'll get good. Or at the very least, a lot better than you were the month prior.
Vertigo definitely started the trend of collected editions, because many of our readers had literary or genre leanings, and they didn't always feel welcome at a comic shop or convention to pick up single issues. But to successfully keep those monthly schedules, we also started a rhythm to the monthly routine by adding regular fill-ins or guest artists issues, which enabled us to discover new talents and help them hone their skills. Or we hired high-profile artists like Frank Quitely to do an occasional issue when their schedules allowed.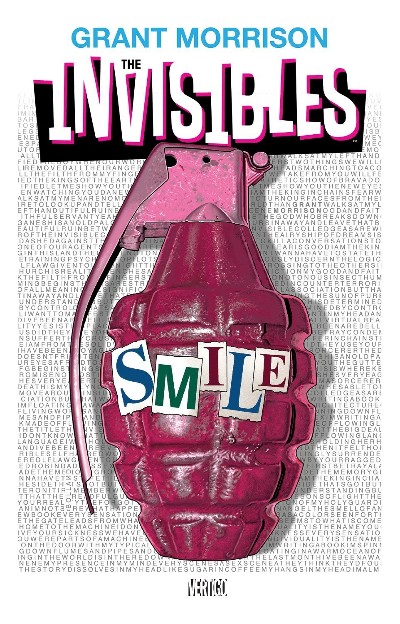 To be frank, I still think the best titles begin with an inspired editor at the helm. Of course Vertigo founder Karen Berger was editing The Sandman, Swamp Thing and Shade years before they proudly wore the VERTIGO badge, and other companies had seminal creator-owned books. I'll go so far as to say that it's usually the editor who brings a visionary POV to the table and stops at nothing to publish the stories that they need the world to see. For me it's always been about the human condition—usually people in decay—and how we can elevate the art form. So we have a lot of incredible editors to thank for this including Archie Goodwin for Epic Comics (see Moonshadow, Blood: A Tale) and Comico's editor Diana Schutz (Grendel, The Amazon), Mister X, and Eddy Current and many more paving the way in the late '80s.
The ones that resonate for me from Vertigo? So many. The Eaters by Milligan and Dean Ormston, Books of Magick: Life During Wartime by the late Si Spencer and Dean Ormston, The Vinyl Underground by Si Spencer and Simon Gane, House of Secrets by Steven T. Seagle and Teddy Kristiansen, The Crusades by Steven T. Seagle and Kelley Jones, Vertical by Steven T. Seagle and Michael Allred, American Virgin by Steven T. Seagle and Becky Cloonan. Do you sense a pattern here? Paul Pope's 100% and Terminal City by Dean Motter and Michael Lark are also touchpoints. If there's only one correct answer here, it's Grant Morrison's Invisibles, but practically everything by Steven T. Seagle exemplifies how comics can be pushed to the bleeding edge of the art form.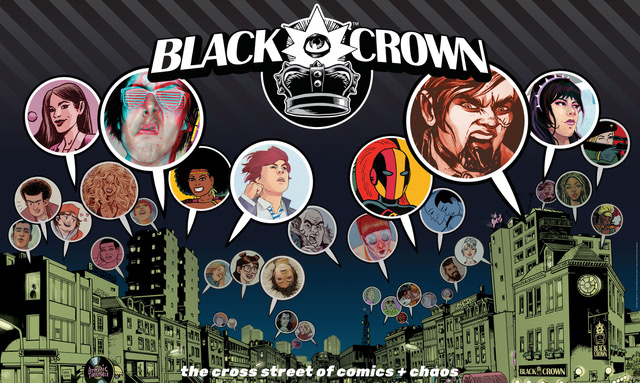 AO: In recent years the Black Crown imprint at IDW saw you bringing together some eclectic and decidedly off-centre comics in what I always think of as "a shared universe that wasn't shared". What were some of the highlights of that time and what can kind of ethos were you trying to create in your curation of that line of books/creators?
BOND: BLACK CROWN was a dream come true—an imprint designed as an indie record label to be the landing strip for the collision of my two favorite things, comics & music. It was a chance to go back to my indie roots and unite my favorite comics creatives like Gilbert Hernandez with neophytes like Tini Howard, to see what they inspire in each other on paper. It was a shared universe—on an imaginary high street with storefronts that corellated to each of the ten creator-owned series, and a local watering hole—The Black Crown Pub. We just didn't have the time or the support to explore the massive potential. The line folded after two years, but it gave Philip and me the chance to wrap our heads around self-publishing. There wasn't a breather before Off Register Press was launched as a Comics & Design Lab. We just can't stop eating comics!
AO: Anyone who follows you on social media will be aware of the huge part your music plays in your life. Have those musical inspirations ever informed your approach to any comics projects you've taken on?
BOND: All of them, always. Joe Strummer is a key proponent, making me feel emboldened, compelled to make art without compromise. Bowie's changes inspire so many decisions about cover design and artistic approach. But also designers like Jamie Reid, and Peter Saville.
AO: In recent years you've been editing the acclaimed Bitter Root series from Image Comics. I find it interesting that in my early days of reading serial comics editors had a far more pronounced profile. There would be families of books, for example, that the reader would gravitate to because of who edited them which no longer really seems to be the case. What does a strong editor bring to the creative mix?
BOND: Vision. Determination. A teflon disposition. The innate ability to spot and nurture talent at 50 ft—and not afraid to break some gigantic glass egos.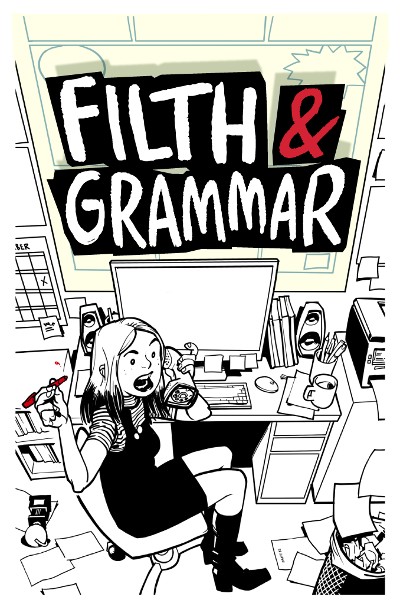 AO: That takes us very neatly to the next question. You're currently promoting your expanded Filth and Grammar, a book you describe as being about the "nuts and bolts" of comics. It's a project that is informative and insightful, and yet entirely accessible in its presentation. What audience are you looking to reach with it and what else should we be looking out for from Off Register Press?
BOND: It's rated T for Teens so we can continue to groom the next gen of comics makers. But anyone with a casual interested in seeing what goes on behind the scenes at a comic book company would love F&G because it's a very unique type of publishing. It's all-consuming and not for the faint-hearted. And anyone interested in making comics—current or future writers, artists, letterers, colorists, designers, and of course editors will get the inner mechanics of this incredible medium.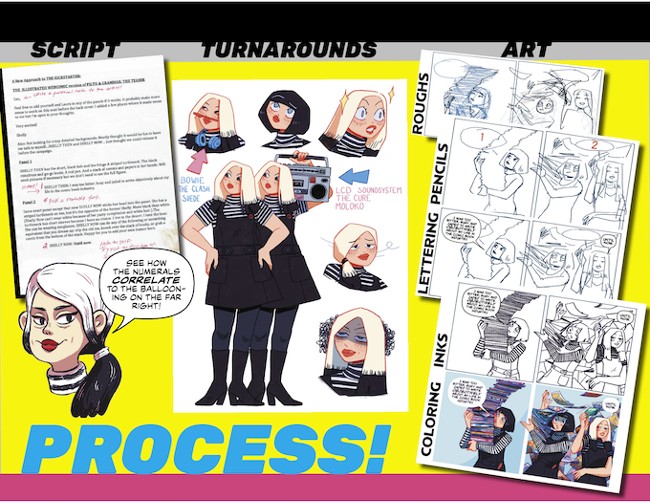 It was about time an editor pulled out her trusty red pen and took a stab at demystifying the role of the comic book editor for the gen pop. It's a method and madness, and I'm proud to call it my own. But it wouldn't exist without the amazing talents of Imogen Mangle, Laura Hole, Mark Buckingham, Neil Gaiman, Peter Gross and a dozen other freelance contributors who share their pro-tips. And that Philip Bond cover? Let's just say that someone will be doing laundry AND dishes until 2025, and it will definitely not be Philip…
AO: We all know the more negative aspects of the comics scene and the challenges that creators face but given that we're celebrating 20 years of Broken Frontier in this series of interviews we're asking everyone a variation of this question. In your time in comics what are some of the key positive developments within comics as a scene/medium/industry that you think are most worthy of celebrating?
BOND: Crowdfunding—it's the king and queen of the comics frontier. Removing the bloated boss figures and dilettantes and just getting on with it. Delivering on your promises by rolling up your sleeves minus the happy talk. Making comics despite the garbage people. They'll always be standing in the sidelines throwing meaty tomatoes and bottles. Don't look back. Leave the amateurs in the dust.
Visit the Off Register Press site and store here
Interview by Andy Oliver
Top BF logo by Joe Stone