With Will Volley's The Opportunity out this month – plus the eagerly anticipated For the Love of God, Marie! by Jade Sarson and Henny Beaumont's Hole in the Heart coming in the not too distant future – 2016 is already an exciting year for Myriad Editions.
But today Myriad have ramped up our expectations with an announcement of a number of notable projects to increase their graphic novel output over the next couple of years. Firstly, Broken Frontier Small Press Yearbook contributor Gareth Brookes – the winner of the first Myriad First Graphic Novel Competition and the 2013 Broken Frontier Award for Best Graphic Novel for The Black Project – sees his second full-length graphic novel A Thousand Coloured Castles arrive in 2017. You can see a couple of preview pages from it below.
There are also books from a number of creators to be published by Myriad in the past on the list including 2014 Broken Frontier Award winner Darryl Cunningham (Best Writer Indie/Creator-Owned for Supercrash), Myriad FGNC finalist Hannah Eaton (Naming Monsters), and Aneurin 'Nye' Wright (Things to Do in a Retirement Home Trailer Park). Also newly announced today is a graphic novel by Sally Heathcote Suffragette's Kate Charlesworth.
Myriad's output has always been a wonderfully eclectic one. Not just in terms of genre and theme but also in approach to the medium. The next two years look set to underline that sense of creative diversity with true style.
The full press release is reproduced below.
Myriad is expanding its award-winning graphics list with the acquisition of six new titles by Creative Director and Graphics Editor, Corinne Pearlman. Pearlman has curated a diverse and exciting programme for 2017 and 2018, celebrating new work from Myriad's critically-acclaimed stable of comics artists, welcoming new talent to the publisher, and spearheading Myriad's position at the forefront of Graphic Medicine publishing in the UK.
Opening 2017 will be A Thousand Coloured Castles, the second novel by Gareth Brookes, whose 2013 debut, The Black Project, was winner of Myriad's inaugural First Graphic Novel Competition. Myriad bought World rights direct from the author to this unique, gorgeously crayoned story about an elderly couple in the suburban South, in which Myriam, who suffers alarming hallucinations, struggles to convince her disbelieving husband Fred that there really is a boy being held captive in the house next door.
Also coming in 2017 is Blackwood, the beautiful second novel by Brighton-based artist Hannah Eaton. Blackwood is a graphic mystery set in the small town of Hendersby, where two murders occur, many years apart. Myriad signed World rights direct from the author, whose debut, Naming Monsters, was published in 2013.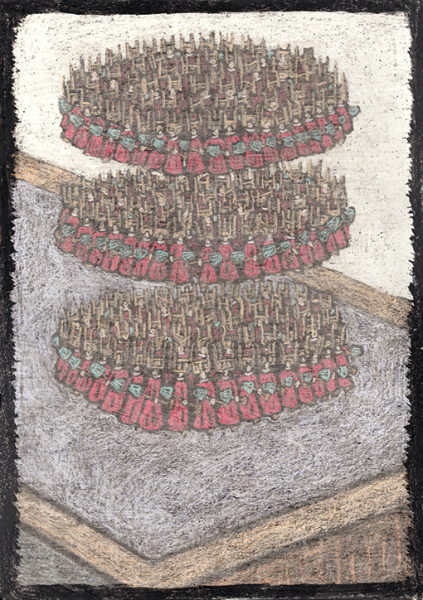 #
Brookes' and Eaton's new works will sit alongside the highly anticipated new title from Darryl Cunningham, whose investigative graphic works, Science Tales (Myriad, 2011) and Supercrash (Myriad, 2014), have already won him critical acclaim, prizes and rights deals across the globe. Featuring his customary spare yet eloquent style, Darryl's latest work is Graphic Science, a fascinating profile of seven little-known scientists, from Mary Anning to George Washington Carver, exploring their aims, struggles, successes and failures.
Myriad bought World rights to this and a forthcoming work, Billionaires, about the lives of the super-rich, in a two-book deal from agent Kirsty MacLachlan at David Godwin Associates. 2018 will see the debut graphic memoir from Kate Charlesworth, award-winning illustrator of Sally Heathcote: Suffragette. (A Girl's Guide to) Sensible Footwear opens the curtains on an exhilarating spectacle of lesbian pageantry from the 1960s to the present day. Personal and political, it gives Pride a run for its money, putting lesbian history under the spotlight and making the invisible visible. Myriad bought World rights from agent Meg Davis at the Ki Agency.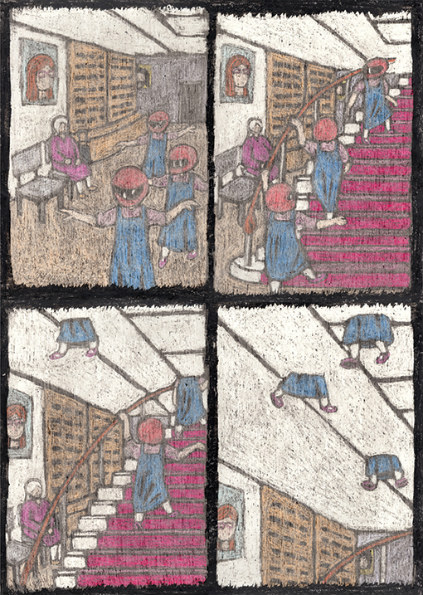 And we are also delighted to announce a stunning new work from Aneurin (Nye) Wright, coming in 2018. Merging mythology and family drama, Noni's Wedding is the story of one man – widower and father – who sets out to plan the wedding of his beloved niece but finds challenges of mythic proportions standing in his way. Nye Wright is also the author of Things To Do in a Retirement Home Trailer Park. Myriad acquired World rights to this latest work direct from the author.
These new signings join previously announced titles – The Facts of Life by Paula Knight (2017), The Book of Sarah by Sarah Lightman (2018) and new Graphic Medicine novel, The Lady Doctor, by comics artist and GP Ian Williams – on what is already one of the most thought-provoking and colourful graphics lists in the UK.