Moving to a predominantly in-person occasion again after the online or hybrid events of the pandemic, Small Press Day returned on August 5th with events across the UK and Ireland, giving comics shops the opportunity to commemorate the vibrancy of our self-publishing and micropublishing scenes.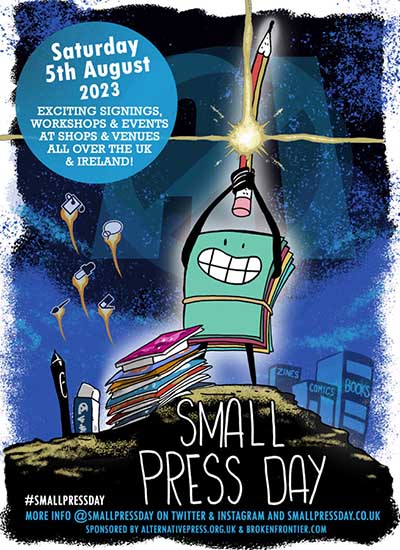 From a personal perspective there was a real buzz to the events I attended in London, starting with a very busy Gosh! Comics to attend the Broken Frontier 'Six to Watch' signing panel featuring J Webster Sharp, Kry Garcia, Ed Firth, Rachel Tubb and Tal Brosh (fellow Six to Watch-er Anna Readman was also a guest on the day). Then it was over to the Cartoon Museum later in the afternoon, who were hosting their first SPD event, before making the trip over to East London to a heaving Jam Bookshop. Jam had a heavy Six to Watch presence too, including Dominique Duong, Shane Melisse, Manon Wright and Joe Stone, and also put on a Small Press Day after-party which was even more packed!
(As a sidenote there's still time to visit the 'Breaking Frontiers' Small Press Day tie-in exhibition pictured below at Jam which was Broken Frontier-curated and presents work from Six to Watch artists Alba Ceide, Beatrice Mossman, Beck Kubrick, Dominique Duong, Emma Raby, Joe Stone, Manon Wright, Rachel Tubb, Sammy Ward, Shane Melisse and Tal Brosh, plus EdieOP.)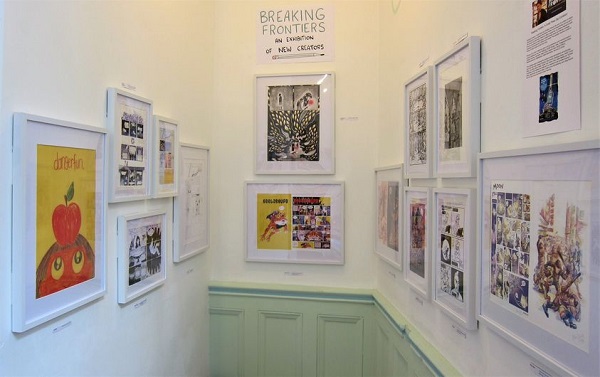 Of course Small Press Day is not a parochial celebration focussed on the capital so, in order to cover some of the events across the UK and Ireland that BF couldn't be at, we put out a shout-out to the stores, galleries and festivals who hosted SPD in 2023. There's images below to give you an idea of just what a success this year was. The energy across social media on August 5th was immense and really underlined that enthusiasm for the day. So it's pleasing to be able to bring together some visual representation in one place.
And what a gallery it is! To see so many organisers advocating for and championing this community in so many varied and imaginative ways was simply awe-inspiring. Check out the scope of the small press fair put on by Forbidden Planet Edinburgh, for example, or the zine fair at Travelling Man, Newcastle. Zine-making workshops were also popular with sessions at Travelling Man, York, and at Wilderness Festival in Oxford (we need to err on the side of caution in posting such photos but the images we've seen of so many entranced children at the latter happily making their own comics and zines is a pure delight!). And there were so many signings, panels and advice events running across the day, all designed to boost, nurture and promote self-published talent. This is how we continue to build our scene – through communal support, mutual respect, and an understanding that together we can work to bring indie comics in the UK to entirely new audiences. Thank you to everyone who organised events and took part or attended this year!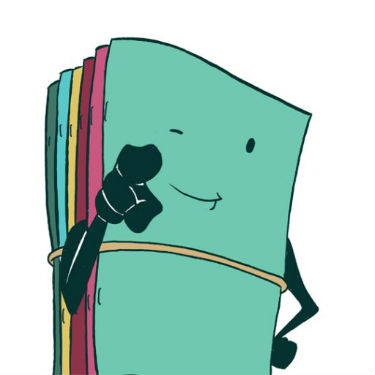 A tiny plea, though, from the Small Press Day team about the logistics of running SPD. Once again this year there were stores who didn't tell us about their events despite all the publicity about filling in the event registration form on the Small Press Day site. It's the tiniest of courtesies to spend a couple of minutes doing that so that we can add your day to the official listings, promote and push you and the attending artists, and so that the SPD site acts as an archive for everything that is planned each year. No excuses for forgetting in 2024!
One final note. Broken Frontier provided a number of one-to-one Zoom meetings with emerging creators for advice on self-publishing and building a profile. This ran on August 6th as a Small Press Day tie-in extra. Such was the demand for the 12 spaces on offer we will be repeating the exercise in the Autumn (probably around November) so look for a second chance to apply then.
Let's revisit August 5th 2023 now, in all its comicky glory!
Forbidden Planet International, Edinburgh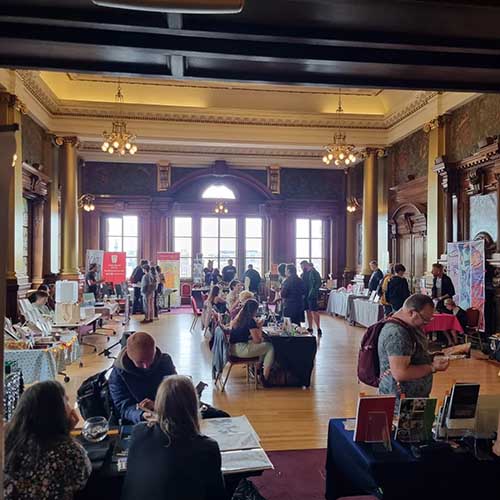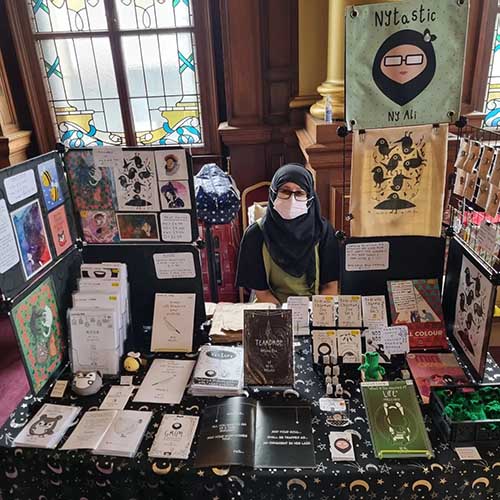 FPI Edinburgh's fair at City Chambers including the ever excellent work of Ny Ali.
Forbidden Planet International, Glasgow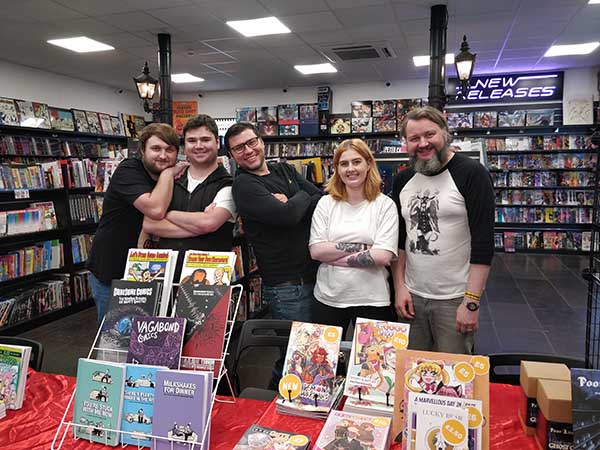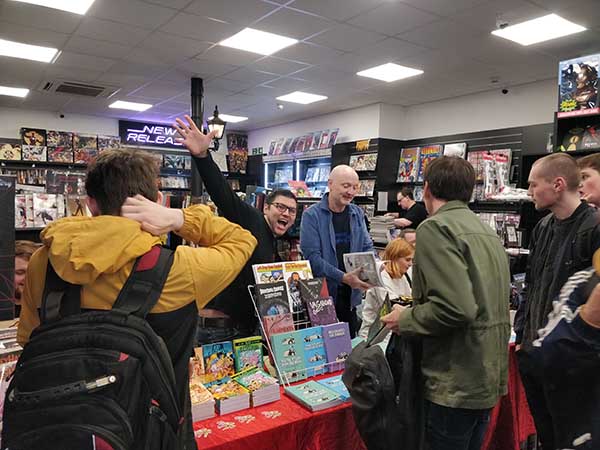 Glasgow hosted Iain Jenkins, Matt Smith, Sidney Galloway AKA HesitantDoodle, Connor Tierney, Conner McGowan AKA Conner Cottontail and Davidt Dunlop.
Gosh! Comics, London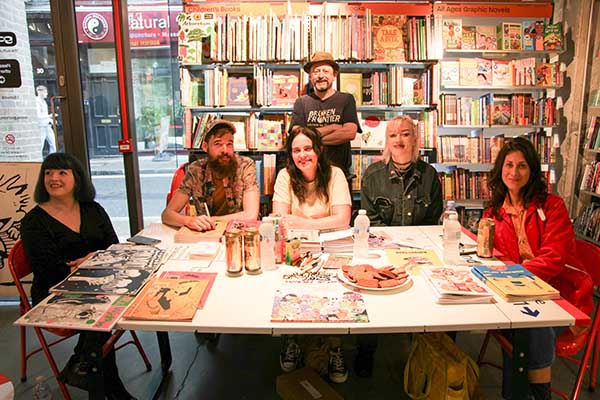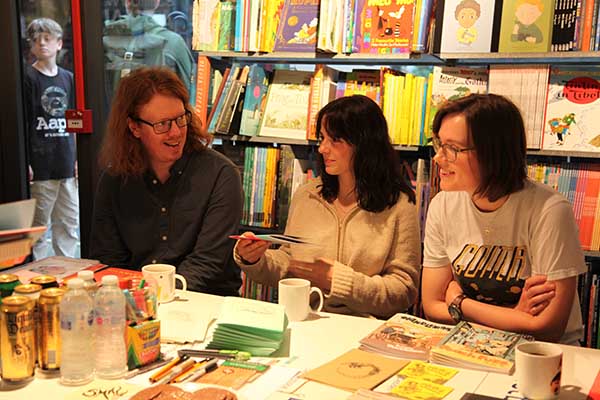 The Broken Frontier signing at Gosh! with J Webster Sharp, Ed Firth, Kry Garcia, Rachel Tubb and Tal Brosh. Then the follow-up with Will Humberstone, Molly Stocks and Anna Readman.
Jam Bookshop, London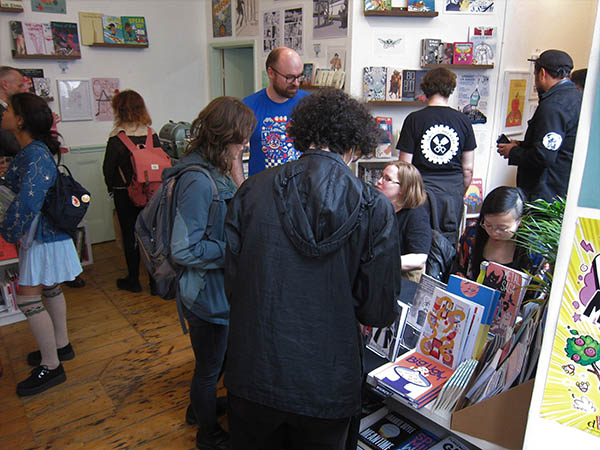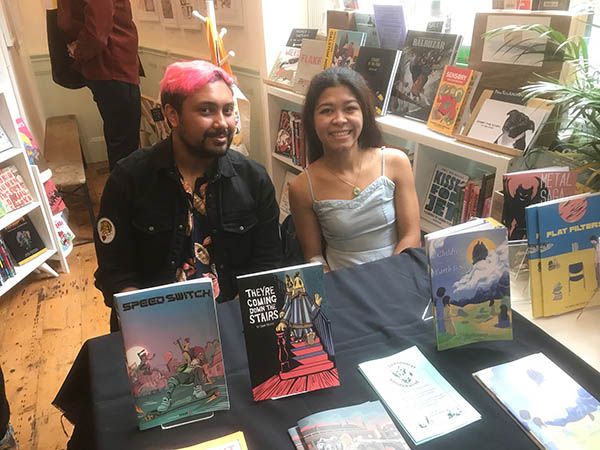 At Jam with guest artists Anna Bowles and BF Six to Watch artists Dominique Duong, Shane Melisse and Manon Wright.
Wilderness Festival, Oxford
A day of zine-making joy at Wilderness!
The Cartoon Museum, London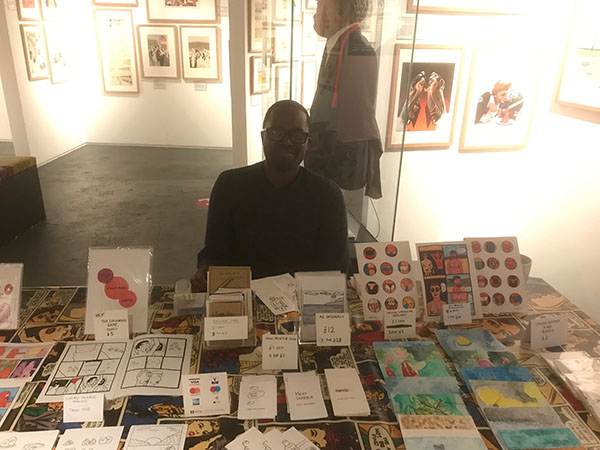 Liza N. Cooper, AKA Siberian Lizard, and Stefan Alexander at London's Cartoon Museum.
Travelling Man, Leeds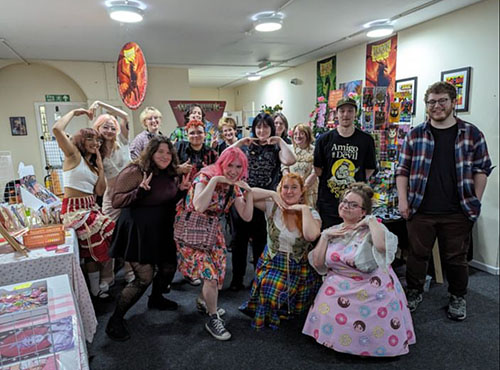 An awesome group shot of artists at Travelling Man, Leeds.
Travelling Man, Manchester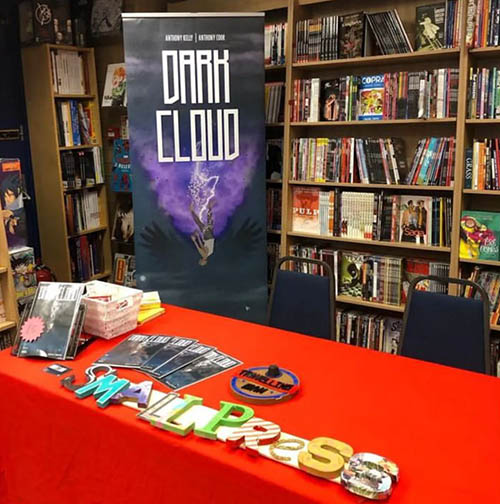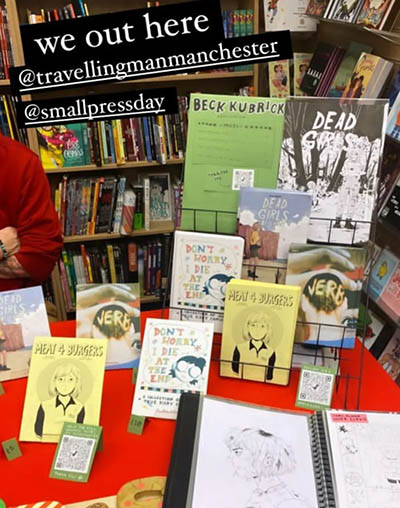 Dark Cloud Comics and BF Six to Watch creator Beck Kubrick were on hand to see in SPD at Travelling Man, Manchester.
Travelling Man, Newcastle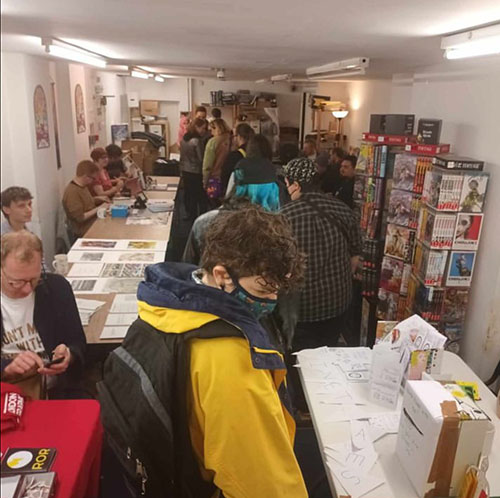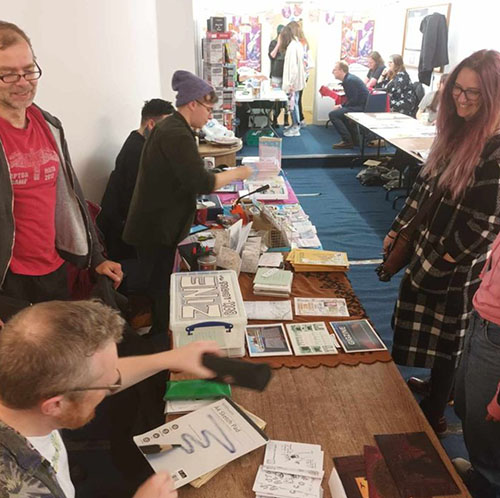 Another SPD fair courtesy of Travelling Man, Newcastle!
Travelling Man, York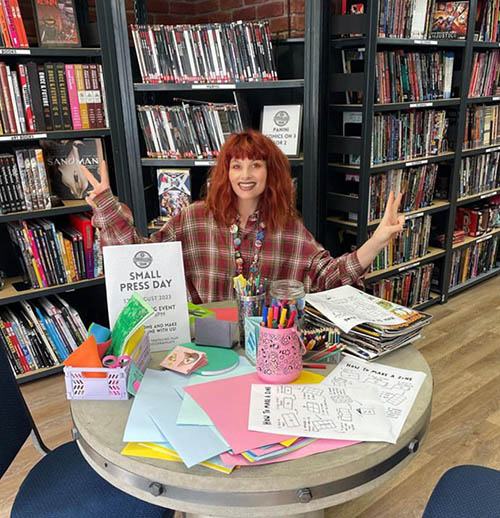 Zine-making at Travelling Man, York!
Workers Gallery, Wales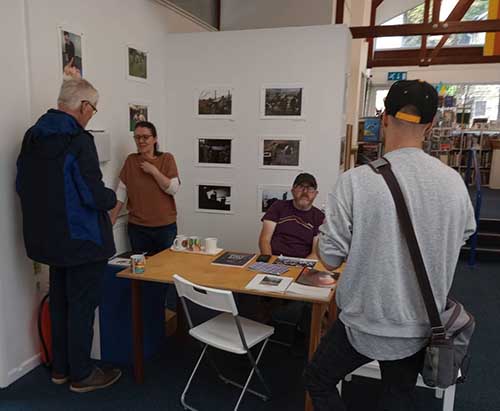 The Workers Gallery offered "a chance to socialise and find out more about small pressers, zine makers and fans of self-publishing."