It's almost Wednesday, and you know what that means: a fresh load of comics and graphic novels! With so many publications hitting your local comics store or digital storefront, BF is here to lead you through the woods. These are the books that need to be on your pull list this week.
Comic of the Week
The Fade Out #1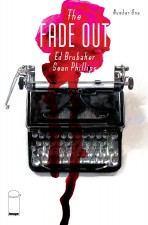 With Fatale's final panels depicting a smiling woman staring across the ocean at a magical sunset, one would think the title's ending came right out of a Hollywood playbook.
While there wasn't exactly any fake glory and glitters in the pages of Fatale, Ed Brubaker and Sean Phillips' newest ongoing will swim in it. The Fade Out is a Hollywood noir, set in the mid-40s in a time when everyone in the hills knew 'Hollywoodland' had seen better days. It was a time, as Brubaker puts in the backmatter of the first issue, when racism, anti-Semitism and sexism were pretty much accepted behavior. Hmmm, that doesn't sound so glittery now, does it?
As with many of the duo's stories over the past 15 years, The Fade Out will be replete with mystery, crime, secrets… and ravishing red lips (it has to!). Also along for the ride is Fatale colorist Bettie Breitweiser, who's again pulling wonderful retro colors from her digital pallete.
Partly inspired by the stories Brubaker picked up in his youth from his screenwriting uncle and completely fact-checked by a research assistant hired especially to make sure 1940s LA is aptly brought to life, The Fade Out is hailed as Ed and Sean's biggest epic yet. Holy smokes and pellicules, get your cameras rolling already!
Ed Brubaker (W), Sean Phillips (A) • Image Comics, $3.50
– Frederik Hautain

Dark Horse Presents Vol. 3 #1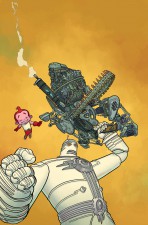 If ever there was an institution for showcasing the best and brightest of creator-owned comics, Dark Horse's flagship anthology fits the bill. Since its inception in 1986, Dark Horse Presents has served as a launching pad for some of the most popular and critically-acclaimed properties in the medium.
Enjoying a resurgence in popularity over the last few years, this latest, more streamlined incarnation of the storied anthology still packs a wallop at 56 pages – all of which are filled with cutting edge stories told by the very best of the best in the biz.
Headlining this inaugural issue of the third volume is the return of Frank Miller and Geof Darrow's Big Guy and Rusty the Boy Robot, in a tale written and drawn by Darrow. David Mack's Kabuki also returns for another ethereal adventure, while Peter Hogan and Steve Parkhouse start a new chapter in the chronicles of their Resident Alien.
Still the high-water mark for comic book anthologies, DHP remains a champion of the sheer diversity of this most wonderful of storytelling mediums.
Various (W), Various (A) • Dark Horse Comics, $4.99
– Jason Wilkins
The Multiversity #1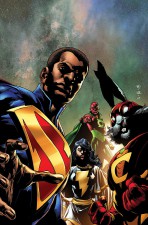 Years in the making, Grant Morrison's The Multiversity was originally announced as a miniseries that would explore the breadth of the last iteration of DC's 52-world Multiverse, introducing us to skewed new takes on familiar faces and weird alternate versions of old friends. In the light of the odd approximations of characters – both iconic and obscure – that we've seen in the three years since the New 52 reboot of 2011 it could be argued that now sounds largely redundant as a premise. However, with its promises of returning to old DC concepts like Captain Carrot, the Nazi Earth-10, the Super-Sons of Batman and Superman, and Earth-Prime it may just be that, for long-term fans, The Multiversity turns out to be the most accessible DC book since the classic DC Universe was euthanised.
These eight issues will comprise a guide to the Earths of the Multiverse and at the same time invite the readers themselves to join in "The Battle for All Creation" against the destructive force of The Gentry, in what sounds like a memorably Morrisonian metafictional conceit.  If the New 52 was your "jumping off point" as far as DC's super-heroes were concerned then the next few months represent an opportunity to briefly revisit these characters in the company of a writer who understands what makes them tick in a way that few others do.
Grant Morrison (W), Joe Prado & Ivan Reis (A) • DC Comics, $4.99
– Andy Oliver
Genius #3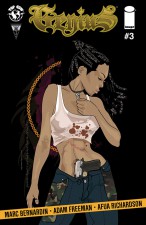 It's very interesting timing to see a new comic about kids from the street rising up to fight against the police. I doubt it was intentional, but Top Cow is making the most of it by releasing the 5 issues weekly throughout the month of August, causing the rate at which you buy and read it to match the frantic pace of the story.
Genius was the winner of Top Cow's 2008 Pilot Season and tells the story of Destiny Ajaye, who was born with the mind of a genius level military strategist, but she just happens to have been raised in South Central Los Angeles. After witnessing, and experiencing first hand, the atrocities committed by the police, she unites the gangs in her 'hood to wage against the LAPD.
Catching up on the series is still fairly easy as the the original Pilot Season issue is free on ComiXology and the first issue of this series came out only 2 weeks ago so there's a good chance you can still find it in stores.
Marc Bernardin & Adam Freeman (W), Afua Richardson (A) • Image Comics/Top Cow, $3.99
– Tyler Chin-Tanner

Zaya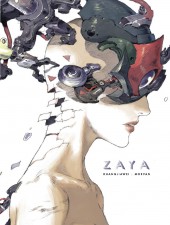 LA-based Magnetic Press might not be the best known publisher in comics, but they pulled off something of a coup when they signed up sci-fi series Zaya from French BD giant Dargaud Editions. For the story's introduction to the English-language market, the company has bundled the three original albums into a very stylish 224-page hardback.
A collaboration between French author JD Morvan and Chinese talent Huang-Jei Wei, it's the story of a former secret agent who's trying to live a normal life as an artist and mother. However, when a biomechanical menace starts to attack agents across the galaxy, she finds herself dragged back into the game. As she tackles the threat, she starts to uncover some explosive facts about her own past.
Combining French and Chinese styling with a love of sci-fi manga, the book is defined by Wei's lush, immersive artwork. Zaya is a book full of atmosphere and dazzling design that won a Silver award at the Japan Foundation's Third International Manga Awards in 2008. And if you don't believe me, Magnetic Press have produced a trailer for the book. That's LA for you.
JD Morvan (W), Huang-Jei Wei (A) • Magnetic Press, $29.99
– Tom Murphy
The Delinquents #1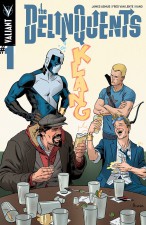 It's the worst superhero team-up of the year—and you're going to love it!
The Valiant First initiative unleashes an ideal starting point for two sets of heroes whose biggest problem is each other. Quantum and Woody are the world's worst superhero team. Archer & Armstrong are an odd pair of adventurers. A mysterious force is going to unite these under-talented heroes and send them on a cross-country race through American mythology where all hell is definitely going to break loose. Enjoy.
James Asmus and Fred Van Lente (W), Kano (A), Valiant Entertainment, $3.99
– Karen O'Brien