Every fortnight-(ish) we sift through all the dozens of crowdfunding communications we receive here at BF every week to bring you a handful of the more intriguing, exciting, experimental and daring uses of the form that we spot, along with some interesting campaigns we've found ourselves. These are comics that both fit the Broken Frontier coverage ethos and that we think deserve your support and backing!
Ocular Anecdotes #3 by Peter Cline/Otto Press
The who and what: The third issue of Peter Cline/Otto Press's intricately designed and gorgeously tactile newspaper-style anthology offering. A large scale 24-page comic that can only be fully appreciated as a print object, Ocular Anecdotes combines the slice-of-life and the strange with a striking sense of design.
What's on offer: Extra rewards include giclée prints, extra books from the Otto Press back catalogue and the chance of your own bespoke comic strip.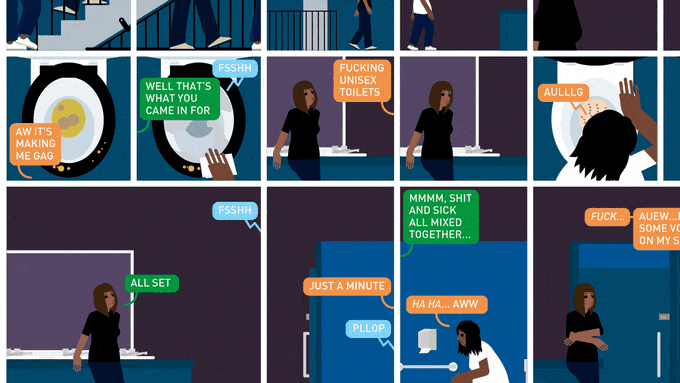 Why you should back it: We're big fans at BF of anyone who goes the extra mile to get experimental and distinctive small press work out there to new audiences and Peter Cline has certainly been doing that in style over the last couple of years. He's been giving Ocular Anecdotes away for free at festivals and intends to do the same with this latest edition. So if you've enjoyed the comic in the past here's your chance to pay it forwards and give someone else an opportunity to be introduced to Cline's work.
– Andy Oliver
Short Order Crooks by Christoper Sebela, George Kambadais and Lesley Atlansky
The who and the what: Take a closer look at the Portland, OR food cart scene with this new comic series by Christopher Sebela (High Crimes, Heart Throb), George Kambadais (The Double Life of Miranda Turner) and Lesley Atlansky (Kid Sherlock).
Ex-soldier Rockwell Granger and grifter Harper Marbury ditch their past lives to team up and open a food truck. But they soon find out their past experience will come more in handy than they thought as they're thrust into the crazy underground world of loan sharks, food truck duels, secret menus and culinary femme fatales.
What's on offer: The print run of the comics is available exclusively through Kickstarter and there's a bunch of variants to go with it including a retailer exclusive. There's also some nice swag like enamel pins and t-shirts. And for those of you looking to spend more, there's commissions, script consultations and an option to be drawn in as a character.
Why you should back it: This is a professional level creative team with a lot of quality books on their resume, including some past Kickstarter success. They're going for something a little outside the norm on this one, and these are exactly the kind of projects that are worth supporting.
– Tyler Chin-Tanner
The Strumpet edited by Ellen Lindner and Glynnis Fawkes
The who and what: The fifth issue of the celebrated transatlantic all-woman anthology. This edition will be at least 72 pages and has the broad central theme of "Origin Stories".
What's on offer: Apart from the opportunity to fill in some gaps from previous issues there's a selection of enamel pins, totes, buttons and the top tier original art offer of Ellen Lindner or Glynnis Fawkes drawing your house!
Why you should back it: The Strumpet emerged from The Whores of Mensa anthology a few years back and has always been an eagerly anticipated collection of top comics talent. This issue will include comics by the likes of Patrice Aggs, Jamaica Dyer, Becky Hawkins, The Surreal McCoy, Bishakh Som, Jennifer Hayden and many more. If that's not enough of a draw regular BF readers should be aware that it also contains work by original Broken Frontier 'Six Small Press Creators to Watch' artist, Broken Frontier Small Press Yearbook contributor and cover artist, and Broken Frontier Award-nominated Danny Noble.
– Andy Oliver
Illustrated Classics
The who and what: Classic works of fiction published in new editions and illustrated by modern day master artists. The first book offered is The Willows by Algernon Blackwood and illustrated by Paul Pope. Should the campaign reach its first stretch goal, it will unlock the next book, The Fairy Tales of Oscar Wilde illustrated by Yuko Shimizu. And the final stretch goal will open The Island of Doctor Moreau by H.G.Wells, illustrated by Bill Sienkiewicz.
What's on offer: The books are offered as beautifully bound hardcovers and as limited slipcase editions. There are also some giclée prints by the artists involved and some chances to get sketch editions and original artwork.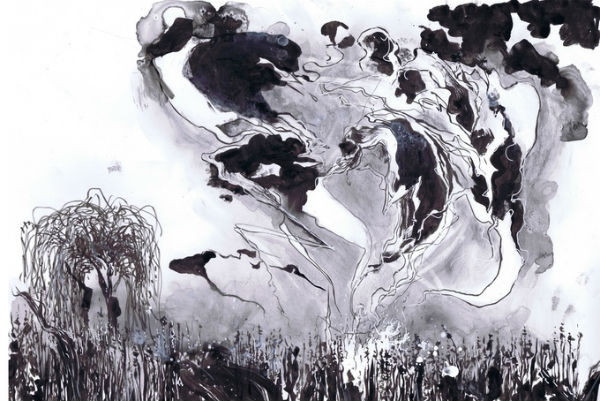 Paul Pope The Willows art
Why you should back it: The team behind Beehive Books have plenty of experience producing beautiful books and funding them through Kickstarter. This includes the Eisner and Harvey Award-winning anthology Dream Another Dream.
– Tyler Chin-Tanner