Emotionally raw and at times brutally honest, Teva Harrison's memoir chronicling her life as a metastatic cancer patient is graphic medicine at its finest.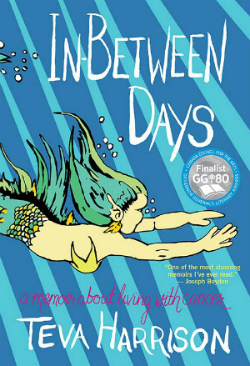 A few years ago, my grandfather died of the kind of pneumonia that often comes after prolonged chemotherapy. Simply put, his immune system was trashed. I'm not sure what kind of cancer he had. I'm not a medical expert. Frankly, the disease scares the hell out of me. A part of me never wanted to know more. Ignorance is bliss, as they say.
We're not really supposed to be so subjective as critics. We're supposed to approach the books and comics we review with some measure of objectivity. Sometimes, that isn't possible. I'd like to say that I don't know anybody suffering from metastatic breast cancer but the more I think about it, the more I realize that probably isn't true. And after reading Teva Harrison's graphic memoir chronicling her ongoing battle with the disease, I can honestly say living in ignorance, no matter how blissful, is wrong.
In-Between Days first appeared as a series of online graphic essays published by The Walrus, a Canadian general interest magazine dedicated to exploring life in Canada through top-notch journalism, fiction and art. Recently collected by Toronto's House of Anansi Press, Harrison's candid memoir is an even more intense, and at times, difficult read. This isn't intended as criticism, in the strictest sense.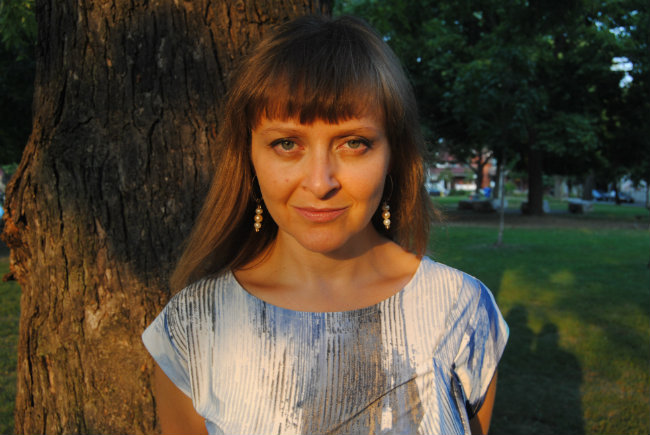 Cancer isn't supposed to be easy. Reading about it shouldn't be either. Harrison explores her disease through a series of one-page cartoons accompanied by short prose passages that add a bit more context and detail to her sketches of daily life. She doesn't pull any punches. In many ways, this memoir is part of her treatment, allowing her to decompress the emotional turmoil that goes hand-in-hand with living with an incurable disease.
The art style is appropriately raw and unpolished, amplifying the artist's sharp-edged feelings of fear, exhaustion, and guilt. Harrison picks apart the minutiae of living with cancer, examining the ways her illness impacts her life and the lives of her family, friends, and supporters. At times, she is so brutally honest, it was hard to continue reading.
Ruminations on her family, her marriage, and the logistics of her illness taste bittersweet to the reading palate. And yet there is always sense of hope and optimism driving each chapter of Harrison's memoir. Let's not forget this is a woman who has chosen to live, to fight, to be more than a victim of a cruel, uncaring disease.
Harrison's memoir isn't just another illuminating example of graphic medicine. It's a blueprint for survival, a plan of attack, a promise to live her life as fully as possible, and it should be required reading for all of us, whether we have cancer or not.
Teva Harrison (W,/A) • House of Anansi Press, $15.95 (CAD)