THOUGHT BUBBLE 2023! Some years back when I chose artist Anna Readman as one of our Broken Frontier 'Six Small Press Creators to Watch' for 2019 it was a decision based not on the usual considerations. Until that point my picks had consisted of people with at least a small body of self-published printed work behind them. But in Readman's case I knew immediately from just one online comic consisting of a handful of pages and a number of troll illustrations on her website that there was a major talent here waiting to emerge. I wasn't wrong and Readman has gone on to work for 2000 AD and also self-published a number of acclaimed indie comics (including Handlebar Gumbo and Peach Fuzz).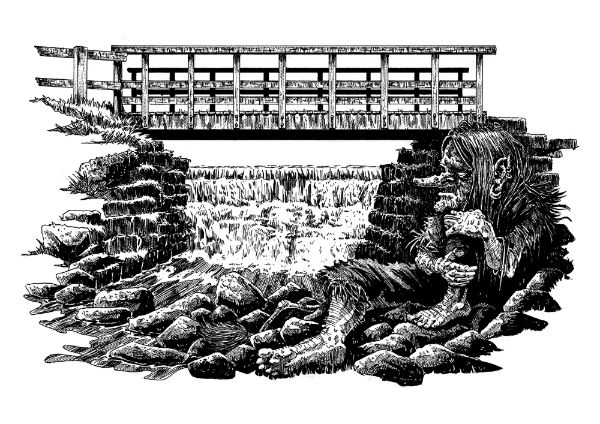 Those troll illustrations featuring the mythical creatures in and around the environs of Leeds have been collected by Readman in a zine titled The Lost Loiners and are a fascinating representation of just how obvious the potential in Readman's work was from the very beginning. The series of images depicts the monsters in a variety of settings – under bridges in their traditional hiding place, by derelict barns and rusting, abandoned cars, and so on. Each picture is intricately detailed, establishing an evocative sense of place.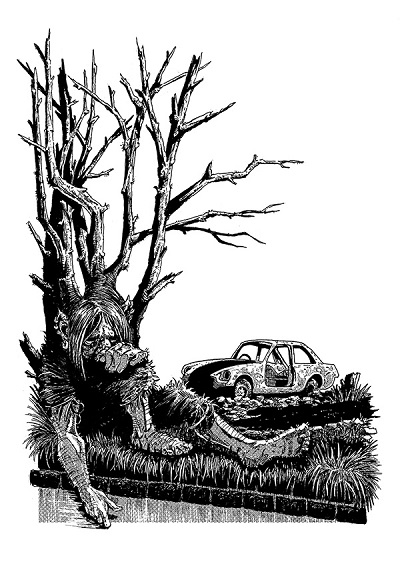 Ironically, what The Lost Loiners is particularly strong at is imbuing each individual troll with its own kind of humanity. They look oddly lost and forlorn amongst the detritus and ruins of our modern world, as if they know they are out of their own time; relics of a past long gone and a world that has moved on without them. Readman invites the reader to construct their own narratives around each of these tableaux, and in the process sparks our curiosity and imagination just as easily as she does with her sequential work. An unmissable opportunity to marvel at the early work of one of the most important emerging talents in British comics.
Anna Readman (A) • Self-published, £3.00
Anna Readman is at Table G9-A in the Bubbleboy Hall at Thought Bubble 2023
Review by Andy Oliver