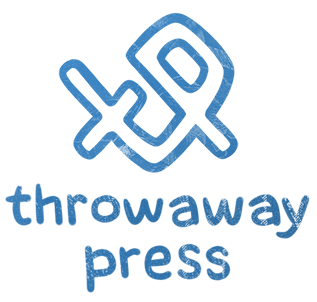 The role of the micropublisher has become a vital one in recent years as a stepping stone for creators between the worlds of self-publishing and the bigger outfits in the industry. It's a model that has served the US indie scene well and, until recently, it was one that had begun to flourish here in the UK.
While we still have the ever expanding Avery Hill Publishing to look to in that regard as paragons of boutique publishing, the loss of a number of smaller operations and collectives over the last couple of years has left a void that needs filling on the British small press scene.
Enter Gary Clap and Kirk Campbell of Dirty Rotten Comics who have announced their new venture Throwaway Press today. Dirty Rotten Comics is, of course, the thrice-yearly anthology that I have praised on numerous occasions in this column for both its inclusivity and the platform it provides for newer creators on the scene. DRC is one of the first destinations I recommend to new artists looking to be published for the first time, and it's wonderful to see this growth in Clap and Campbell's ambitions with more dedicated, artist-specific titles in the pipeline.
The full Throwaway Press press release is below. You can read my last Dirty Rotten Comics review here and my interview with the team last year here.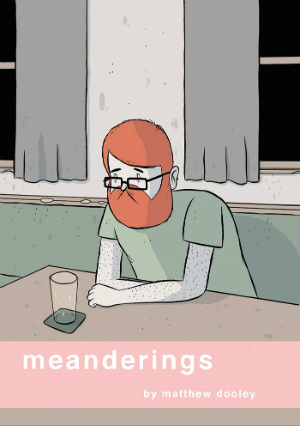 We're delighted to announce the launch of Throwaway Press, a brand new publishing house from the minds behind Dirty Rotten Comics.
UK sequential art is going through something of a golden age at the minute, and we want to get more of this work out to a wider audience. As a publisher, we are committed to the same values that have made Dirty Rotten Comics such a success: great content, high quality books, and a commitment to the freedom of speech and freedom of expression which have historically made the comics medium so important.
To that end, we're pleased to announce Matthew Dooley as the first artist to join the Throwaway Press roster. Matthew's idiosyncratic style and deadpan sense of humour have garnered him considerable critical acclaim, and seen him twice nominated for the Jonathan Cape/Observer/Comica graphic short story prize. Matthew's first book with Throwaway Press, meanderings, collects a range of his anthology work along with previously unpublished material.
Visit the Throwaway Press site here and follow them on Twitter here. 
For regular updates on all things small press follow Andy Oliver on Twitter here.