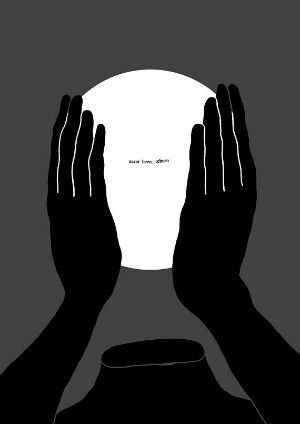 One of a number of titles I picked up from this year's Communal Table at the South London Comic and Zine Fair Never Been Reborn is a fascinating exercise in  alternative narrative construction by London-based small presser William Powers. Utilising the surrealist cut-up writing technique, it appropriates text from an obscure novel Powers obtained from a charity shop. One which was apparently described as an "erotic fantasy series" by Publishers Weekly.
Powers has taken random pages from this original text and rearranged words and text into alternative sequences and passages. There are echoes of its literary progenitor but a new visual narrative has been fashioned around them. The result is strange, unnerving, admittedly somewhat oblique at times, but often darkly entrancing in its detached otherness.
Powers is also the creator of the Wolverton-esque Space Wolf series of small press comics and those of you who visited London's Orbital Comics for Small Press Day may well have met him there as one of the featured guests. Never Been Reborn is an altogether more experimental affair, hearkening back to the kind of material I would cover far more often in the earlier days of 'Small Pressganged'; work created for the sake of its own creation and brought into being as much from artistic curiosity as for a potential audience.
What Powers presents here is darkly introspective; a bleak tale that wades through themes of solitude, personal journey and discovery. A misshapen protagonist wanders through a bleak landscape, his internal monologue delivered with a detached and curious rhythm as his soliloquisng leads him to moments of quiet revelation. There's a dreamlike quality to the flow of the story enhanced by visuals that add to that sense of dislocation and escape; page structures becoming almost self-referential in structure and composition.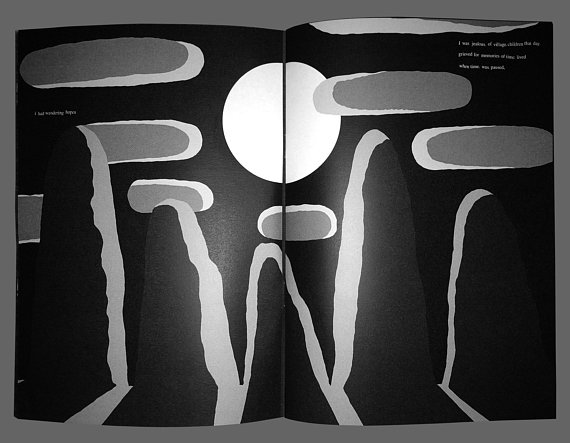 "I had wandering hopes. I was jealous of village children that day. grieved for memories of time. lived when time was paused."
It's an often eerie presentation, one that due to its intriguing origins feels meta on entirely new levels. Springing forth from words repurposed, reapplied and refashioned, this is a comic where narratives exist both within and outside of each other and where the metaphorical and the literal merge. It's simple yet resonant, asking the reader to interpret its central character's exploits on a surface level but, perhaps contradictorily, also to find our own meaning in them.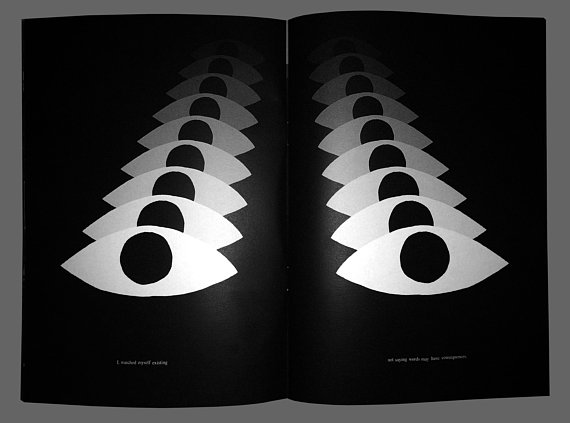 "I, watched myself existing. not saying words may have consequences."
A comic of layers and parallels then, Never Been Reborn is a fascinating in its alternative approach to narrative construction. From that perspective its appeal will be more niche but this is the kind of vehicle for self-expression that we rarely get to see outside of self-publishing. A reminder, then. of what a vital arena the small press remains for experimenting and toying with the tools of the form.
For more on the work of William Powers follow him on Twitter here and visit his online store here. William will also be a guest at this week's Gosh! Comics and Broken Frontier Drink and Draw.