This isn't the first time I have said this and it certainly won't be the last, but over the years that I have been writing for Broken Frontier I have covered a small number of comics practitioners who I have felt have not simply been attempting to use the tools of the form to their full potential (laudable as that is) but have actually been going one step further and redefining and repurposing the language of the form. Karrie Fransman, Peony Gent, Olivia Sullivan, Gareth Brookes, Simon Moreton, Gareth A Hopkins and Miranda Smart all spring immediately to mind… the latter name in that list being our review subject today for her latest minicomic Are You Satisfied?.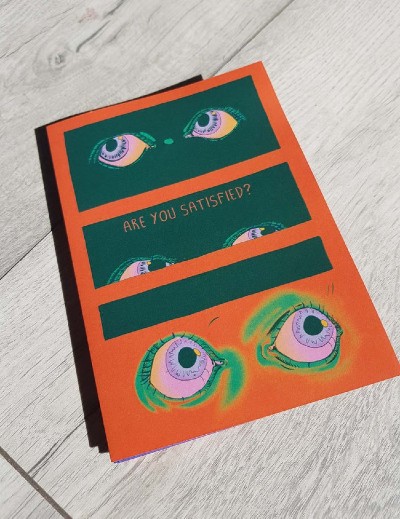 Smart's practice has become noted for its abstract delivery; comics which are designed as much to evoke an empathetic emotional response from the reader as they are to be interpreted directly as individual narratives. This is sequential art that should be experienced on an instinctual as much as an intellectual level; work where reader interaction is as important as original authorial intent. Or as Smart said to me when I interviewed her in 2019 "I always want people to feel like the narrative has been shaped a lot by their own subconscious".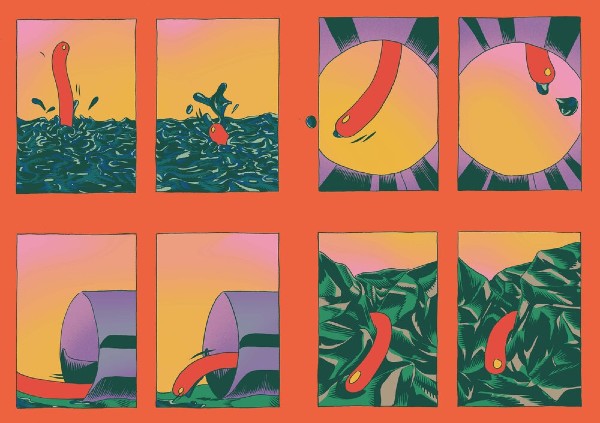 Are You Satisfied? is also complemented thematically by both a tactile concertina presentational style and an accompanying downloadable soundtrack by Zizany. An 8-page strip, it's a symbolic exploration of our never-ending quest for an unattainable level of fulfilment and contentment that is always just out of tangible reach. This is represented by a searching, probing worm-like entity, whose initial journey is considered and leisurely before gradually speeding up as panels become more regular and cramped, perhaps echoing a sense of frustration and exasperation as the passage of time goes on.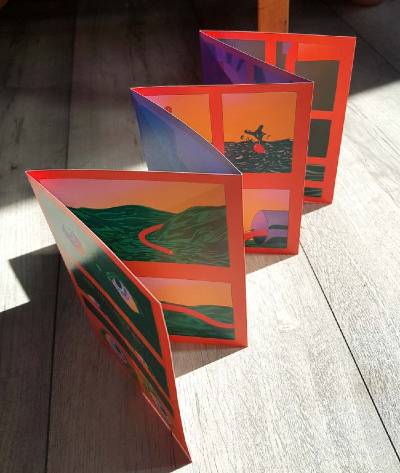 Smart's use of colour is always considered and here that bright yet limited palette enhances the intensity of the piece. I would recommend reading it first without the Zizany musical accompaniment and then with it, as a fascinating exercise in how the reader's interaction with the page changes over the course of the two experiences. Those wanting to think more about the mechanics of sequential art will find this a most suitable entry point into the work of a true interrogator of the form.
Miranda Smart (W/A) • Self-published, £8.00
Visit Miranda Smart's site here and follow her on Instagram and Twitter.
Review by Andy Oliver