It's that time of year when the schedules for the next calendar year start turning up in the BF inbox and first up this year is Avery Hill's set of Spring releases. It's a top-draw line-up including Pet Peeves from BF Award-nominated Nicole Goux, Macbeth from K. Briggs (whose first comics review came via BF way back in 2013), and 2016 Broken Frontier 'Six to Watch' artist Ellice Weaver. Full details in the press release below.
Avery Hill Publishing are proud to announce their spring list for 2023!
2022 is a big year for us. We're celebrating our tenth year in publishing, and have decided to follow up our successful first ever kickstarter campaign with a second campaign, launching on the 24th of October.
We couldn't be more excited about the three titles we're launching as part of the campaign:
Pet Peeves by Nicole Goux – Macbeth by K. Briggs – Big Ugly by Ellice Weaver
Nicole Goux is an Eisner-nominated artist who has worked on many notable collaborative projects with publishers like DC, Simon and Schuster and Dark Horse, and is now embarking on her first breakout solo graphic novel… a horror story about the struggles of a young artist – haunted not only by debt and society, but also by more sinister forces.
With Macbeth, K. Briggs is completing their adaptation of Shakespeare's dark and bloody masterpiece… an early portion of which won the Graphic Shakespeare Competition in 2016. Artwork from this project has been exhibited in Elsinore (Denmark), Tokyo, Seoul, and Manila. The book is a vivid graphic novel adaptation of the play, faithful to the original text while providing a lavish new interpretation.
Big Ugly is Ellice Weaver's long-awaited second book with us, following on from her 2017 debut Something City which was named Indie Comic of the Year by Pipedream Comics. Big Ugly is a powerful story of contemporary life, stunningly brought to life through Ellice's crisp and vibrant artwork.
Commissioning editor Ricky Miller said of the new list:
"It's one of the most exciting lineups we've ever had, with a strong group of books that are all wildly different but totally complimentary and true to the things that Avery Hill prides ourselves on; exciting new talent, strong storytelling and stunning and innovative artwork. Nicole Goux is a bright up-and-coming star of both the indie and superhero scenes and long been on our list of creators that we wanted to work with. Briggs we've been talking to about various projects for years and finally managed to find the right one in this astonishing adaptation of one of the great texts of world literature. Finally, we've been trying to lure Ellice back into the comics world for some time and have been blown away by every page she's delivered; if you don't know her work, you're about to discover your new favourite artist."
Pet Peeves
Nicole Goux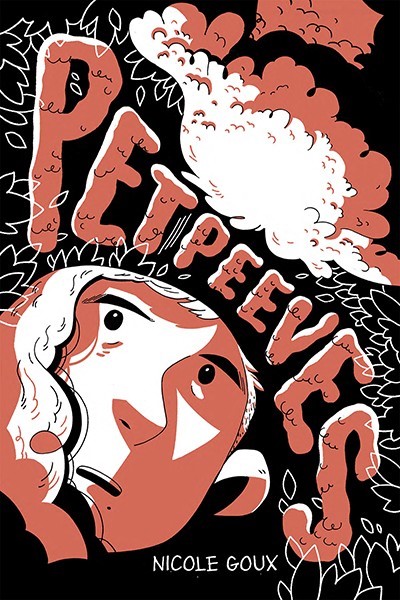 Out 23rd May 2023 (UK) – 25th May 2023 (North America) 104 pages, paperback, full colour throughout, 159 x 239mm
In this horror graphic novel, the new dog that aspiring musician Bobbie has adopted is cute, but also stealing her life.
Bobbie's life is going nowhere fast. She's working at a bar, wanting to play music but never having the  time or energy. The only bright spot is her dog – always cheerful, always cuddly, and always there for her.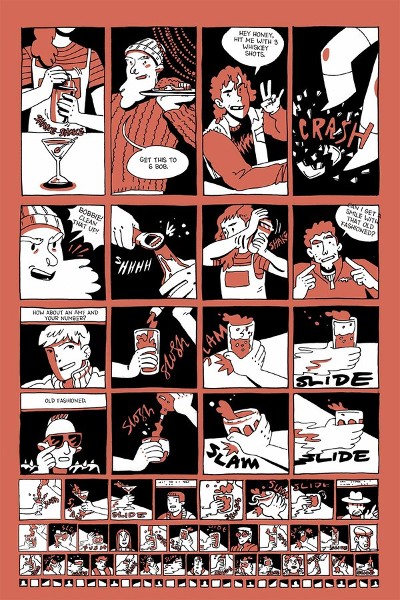 As the relentless day-in, day-out of work piles up, music and roommates and social plans begin to seem less and less important as Bobbie struggles to make rent and have any time to be creative.
The only thing she has time for outside her job is her dog . . . and her dog is going to do everything he can to keep it that way.
This debut solo graphic novel from breakout author Nicole Goux explores the struggles of a young artist – haunted not only by debt and society, but by more sinister (though adorable) canine forces.
Macbeth
K. Briggs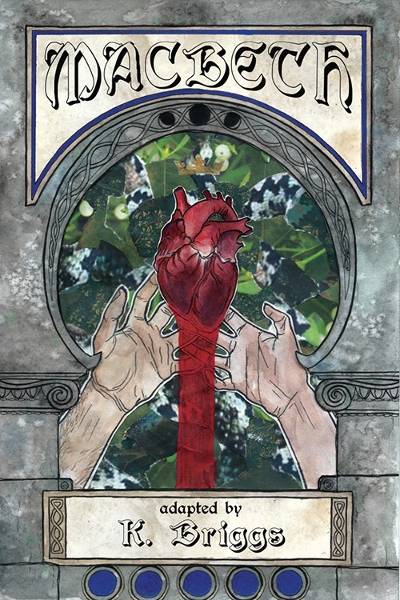 Out 25th July 2023 (UK) – 27th July 2023 (North America) 180 pages, hardback, full colour throughout, 159 x 239mm
A vivid graphic novel adaptation of Shakespeare's Macbeth. Faithful to the original text while providing a new lavish rendition.
When three witches prophecy to Macbeth that he will one day become the King of Scotland,
an epic of unhappiness, treachery, and blood begins. Macbeth and Lady Macbeth's ambitions lead to an ever-growing path of murder as Macbeth grows ever-closer to the throne. But where will it all end? Only with death – and with madness.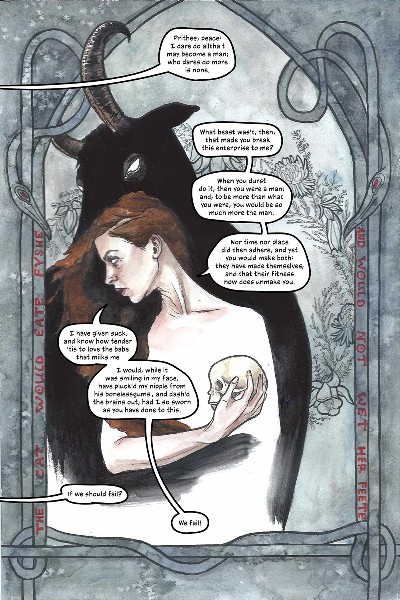 Influenced by the witches and magic of Macbeth, K. Briggs's lush new graphic novel rendition
of the classic provides a new interpretation of the Scottish play. Briggs, as a Shakespeare reader (and performer) from age twelve, brings their lifelong love of the Bard to this work.
Big Ugly
Ellice Weaver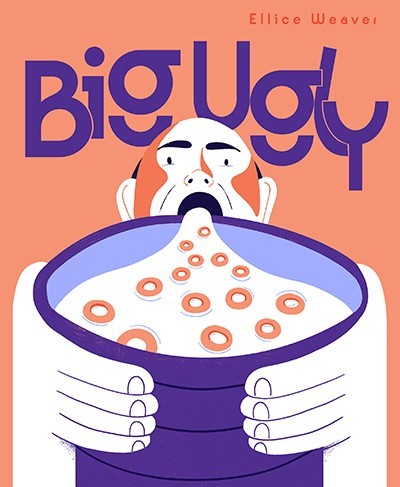 Out 20th June 2023 (UK) – 22nd June 2023 (North America) 100 pages, hardback, full colour throughout, 170 x 216mm
Work, health, family — Mel feels like her life is just circling endlessly as she begins to renew her relationship to her brother in this vibrant graphic novel.
Mel isn't going anywhere – except to work every day. But when she offers the spare room in her apartment to her struggling brother, everything she loves and hates about wanting to live up to the expectations of   her family becomes part of her every day again.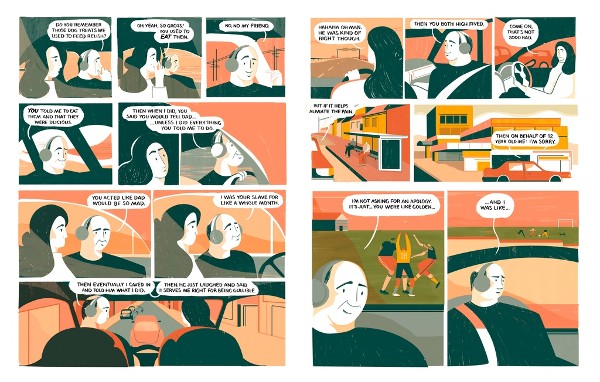 It turns out that even as adults, living with your sibling brings back the dynamics of tween rivalries. As Mel tries to rebalance things with her brother, she navigates how to offer help to someone who doesn't want to need it.
Renowned illustrator Ellice Weaver brings her crisp artwork to the graphic novel form in this powerful story of contemporary life.