Earlier this summer, as part of the ELCAF programme of events, I was lucky enough to have the opportunity to sit with four promising new artists at the festival's Springboard Meetings and give them feedback on their work. As a follow-up to those portfolio reviews I also promised each of them review coverage at Broken Frontier to provide them with more considered thoughts on their comics and (hopefully!) introduce them to a wider audience in the process.
Chloe Elise Dennis is the first of those creators to feature in this column with Every Hour is Saved, a visual record of interviews she conducted with her grandmother Elsie. The comic looks back on Elsie's childhood in an India under British rule, her family relationships, her schooldays and also examines notions of British identity within that historical context.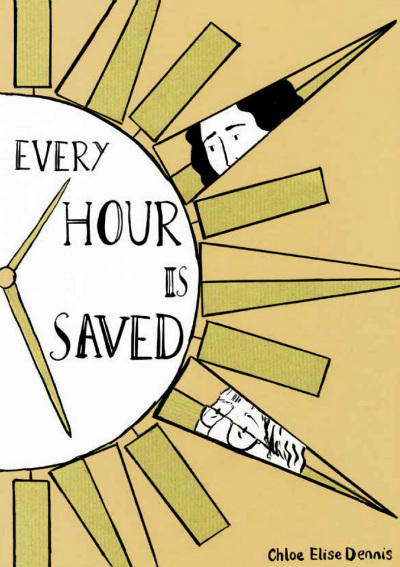 In that latter regard there's an intriguing sense of disconnection in the depiction of Elsie's early years throughout Every Hour is Saved. She moves between different school environments for example – from the Jewish Girls School in Calcutta in her early years to a Church of England school in Shillong years later – and her multilingual skills in a number of Indian languages are also pointedly contrasted in a sequence where her English pronunciation (her "mothertongue") is roundly criticised. Themes of the ties between nationality and identity (and the very definition of the two) abound throughout, with one scene towards the end of the story (top banner image), in particular, underlining the complexities of the issues involved.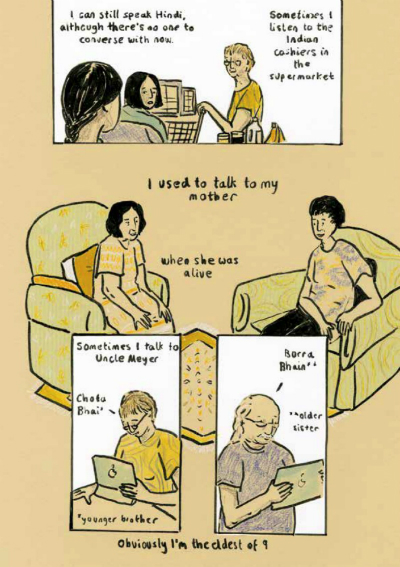 What will immediately strike the reader about Dennis's work is her constant playfulness with panel placement, lettering and the structure of the page to emphasise theme and mood. Look at the excellent visual storytelling in the page below for example – the aforementioned scene where Elsie is berated by her father for her pronunciation – with its use of glaring red lettering and the changing perspective of the characters in relation to each other to create a moment of oppressive tension .
Those kind of storytelling tricks are a staple of Every Hour is Saved. In terms of her artistic style Dennis's visuals are loose but expressive, uncomplicated yet accessible, with the muted colouring adding to the feel of temporal dislocation. While pacing and structure are perhaps not as tight as they could be – the comic presents itself as a single narrative but is essentially a series of amalgamated vignettes – the promise here is undeniable. It's always a pleasure to see newer creators aware of and willing to investigate the unique storytelling opportunities of the medium from the very outset and Dennis constantly explores and exploits the boundaries of the page to the advantage of the story's tone and tempo.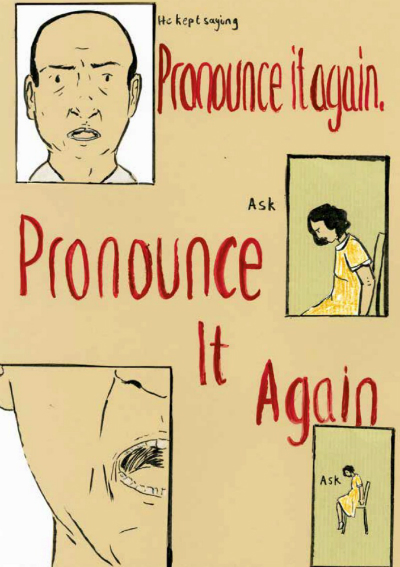 Dennis presents her grandmother's story here without additional commentary or qualification, giving the reader a purer connection with events depicted. Originally created as a project for her degree, she has intimated an interest in a fuller-length version at a later date. I'd certainly be very interested to see a longer-form incarnation of Every Hour is Saved because Dennis's visual storytelling and characterisation brim with potential.
For more on the work of Chloe Elise Dennis visit her site here and follow her on Twitter here. you can buy copies of Every Hour is Saved from her online store here priced £6.00. 
For regular updates on all things small press follow Andy Oliver on Twitter here.