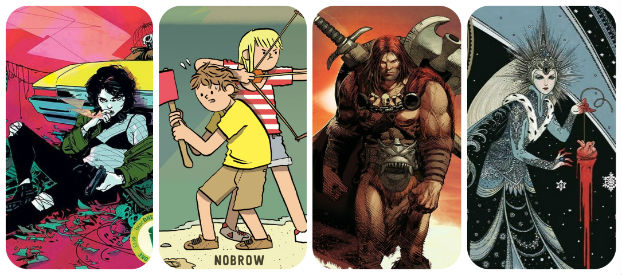 It's nearly Wednesday, and you know what that means: a fresh load of comics and graphic novels! With so many publications hitting your local comics store, comics event or digital storefront, the BF team are here to lead you through the woods with our weekly staff picks. Satisfaction guaranteed!
Comic of the Week
Coffin Bound #1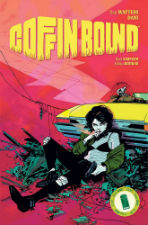 With two of current comics' hottest creators – Dan Watters (Lucifer, Limbo) and Dani (2000 AD) – collaborating on this new Image Comics series, Coffin Bound is already looking like one of the breakout serial hits of the year.
Pursued by the menacing Earth Eater, Izzy Tyburn is determined that if she cannot live she will unlive instead and leave nothing of herself in the world. With the tagline "Cars! Guns! Entropy!" this supernatural thriller's opening instalment is unafraid to make its audience work to piece together its oblique but utterly compelling narrative.
Writer Dan Watters describes it as "a book all about the inevitability of death, and the choice each of us faces between coming to terms with it, or trying to deny it." With moody art from Dani, vibrant yet oppressive colouring by Brad Simpson, and lettering from two-time Broken Frontier Award winner Aditya Bidikar, Coffin Bound couldn't fail to be one of the top picks from this week's new releases.
Dan Watters (W), Dani (A), Brad Simpson (C), Aditya Bidikar (I), Emma Price (D) • Image Comics, $3.99
– Andy Oliver
Snow Glass Apples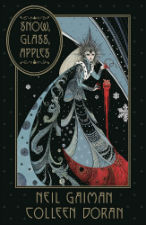 Neil Gaiman gently sets aside Snow White to allow the Queen to take centre-stage in this rather well-known short story. Paraphrasing it would ruin things, so I'm going to refrain from saying more. What must be said is that the graphic version remakes his revised version into a lush quasi-horror tale, replete with dense landscapes and a riot of flowers.
What also makes this admittedly slim volume worth paying for is the art by Colleen Doran, who devotes a number of pages explaining how she approached the fantasy. It's a great lesson in graphic art, and still a fabulous story. Not exactly for children, but very appropriate for adults who like a good yarn.
Neil Gaiman (W), Colleen Doran (A) • Dark Horse Comics, $17.99
– Lindsay Pereira
The Complete Future Shocks Vol. 2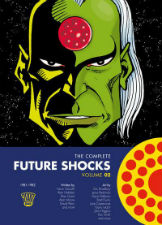 Providing both logistical fill-ins between ongoing serials and a training ground for new creators, 2000 AD's one-off Future Shocks have been providing twist-in-the-tale complete-in-one stories since the very early days of the Galaxy's Greatest Comic.
By their very nature and their instant hit of concentrated Thrill-Power, these tales have a propensity for sticking in the imagination years after we encountered them for the very first. Rebellion's collections of them, then, have a certain undeniable nostagia appeal. But it's also worth remembering that they feature work by creators who would go on to become some of the most respected names in UK comics. This volume includes work by Alan Moore, Brett Ewins, Dave Gibbons, Mick McMahon and more.
Anthology – Various creators • Rebellion, £19.99
– Andy Oliver
Irena Vol. 1: Wartime Ghetto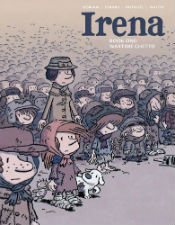 Irena Sendlerowa, Nobel peace-prize nominated Polish social worker, was a member of the Citizen Center for Social Aid during World War II, joined the resistance, and saved over 2500 children from the Nazis.
This graphic biography is meticulously researched by Jean-David Morvan and Severine Trefouel and beautifully drawn by David Evrard, the soft, child-friendly art style doing that thing that happens with super serious subject matter seen through young eyes – reminding us all how the world's horrors always exist in parallel with innocence.
Jean-David Morvan & Severine Trefouel (W), David Evrard (A) • Lion Forge $19.99
– Jenny Robins
Stig & Tilde: Vanisher's Island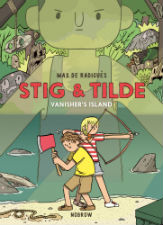 The ever versatile Max de Radiguès (Weegee: Serial Photographer, Hobo Mom) brings us this story of adventurous twins Stig and Tilde in a new offering from Nobrow Press who, as we've said a number of times over the last few months, are having one of their strongest years to date.
Taking a dinghy to a desert island with the aim of surviving there without adult interference, Stig and Tilde's trip instead leads them to the wrong location; an island which they will soon discover is inhabited by something not too keen on their presence…
Gorgeously coloured in a European album-style format this is a fine example of the range of Max de Radiguès.
Max de Radiguès (W/A) • Nobrow Press, £9.99
– Andy Oliver
Berserker Unbound #1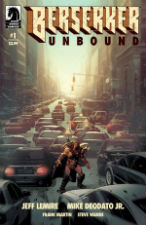 Featuring the intriguing collaborative team-up of Jeff Lemire and Mike Deodato Jr. this new series from Dark Horse Comics comes at a time when the profile of Lemire's more fantastic genre comics work has arguably never been higher.
Mixing sword and sorcery standards with a contemporary setting, Berserker Unbound sees a warrior from a bygone age mystically transported to the modern era where he must protect his newfound world from an evil wizard determined to send him to hell. While its premise sounds a touch pulpy – and perhaps a little like one of those Conan issues of What If…? in the 1970s/'80s – this is a Jeff Lemire-scripted series so we know to take nothing for granted. And watching him play to Deodato's dynamic visual storytelling strengths should be an equally good reason to check this book out this week.
Jeff Lemire (W), Mike Deodato, Jr. (A), Frank Marin (C), Steve Wands (L) • Dark Horse Comics, $3.99
– Andy Oliver
Space Bandits #2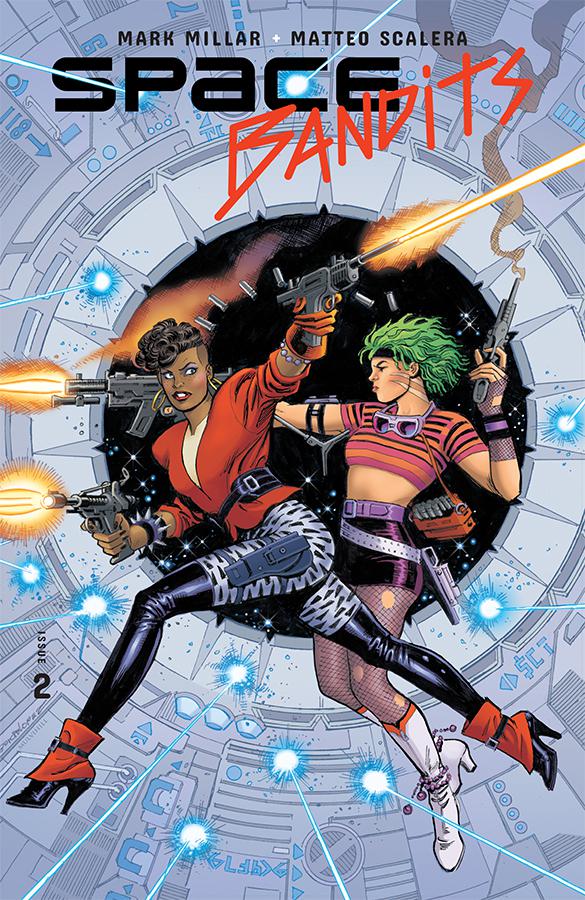 Mark Millar's penchant for creating likeable ne'er-do-wells is on full display in his new hit series Space Bandits. The first issue was an intriguing establishment of two talented thieves brought together through misadventure and betrayal, and this second issue throws them right into the action. Much the way the Guardians of the Galaxy unite while in jail, Thena and Cody find themselves incarcerated and looking to make a hasty exit. But it's going to take teamwork, and these two don't exactly play well with others.
Millar fans are in for a treat with this series, and if you've never partaken in the delightful unpredictability of his protagonists, Space Bandits is a great point to jump into Millarworld headfirst sans parachute. What could possibly go wrong?
Mark Millar (W), Matteo Scalera (A), Marcelo Maiolo (C), Clem Robins (L) • Image Comics, $3.99
– Karen O'Brien