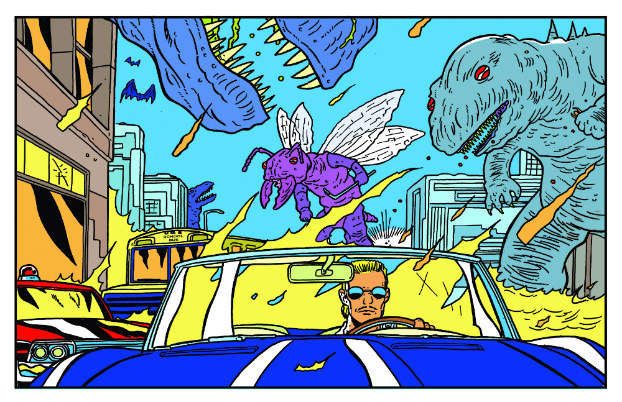 Last Driver – the latest project from London-based micropublisher Dead Canary Comics – hits Kickstarter today and gives Dead Canary co-publisher C.S. Baker the dream opportunity to see his dystopic sci-fi romp brought to life by the wild imagination of the legendary Shaky Kane.
Kane's distinctively off-centre, Kirby-inspired comics were first enjoyed in the pages of such influential 1980s publications as Escape Magazine and Deadline. In more recent years you may have enjoyed his inimitable approach to the page in comics like the two The Bulletproof Coffin series with David Hine or his collaboration with David Quantick on That's Because You're a Robot (both from Image).
Here's what the Last Driver team have to say about the project…
Dead Canary Comics describe the book's premise thus: "In a world riddled with death, mayhem and giant monsters, meet Frank Sudden, a no-nonsense thrill seeker who's just trying to enjoy life… despite the end of the world! Nothing but good vibes, ambitious dreaming and nail-biting driving fill Frank's head, but the world has other ideas and fate throws obstacles in the road."
Those paying close attention to the Kickstarter campaign will note that I have already been lucky enough to have seen a preview copy of Last Driver as I'm quoted there saying "With its pulpy, post-apocalyptic appeal Last Driver is a riotous, raucous road movie of a comic from Baker and Kane. The end of the world never looked so cool!"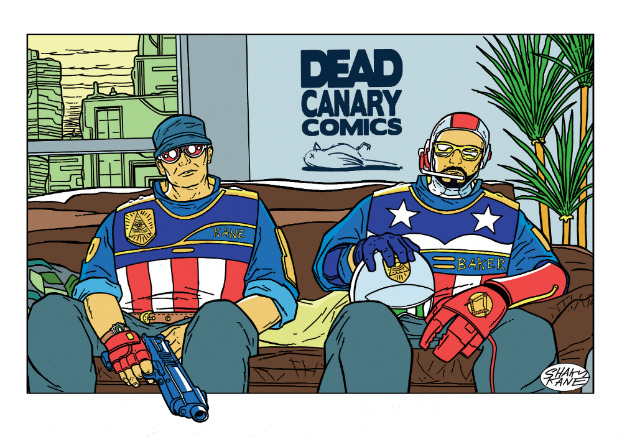 The creative team at work… 
A 60-plus page offering, Last Driver will ship in November. Enjoy some preview images from the book below and don't forget to back the project here on Kickstarter…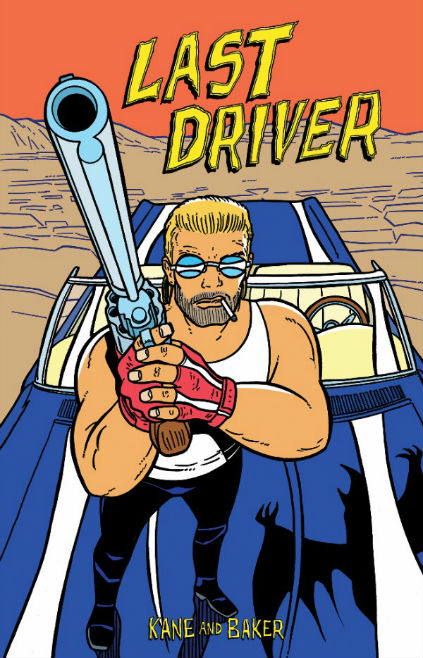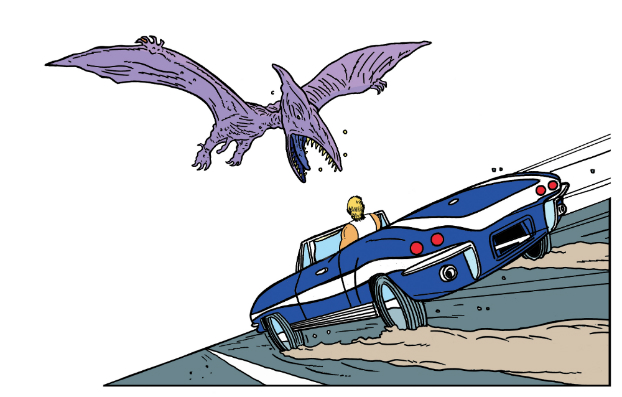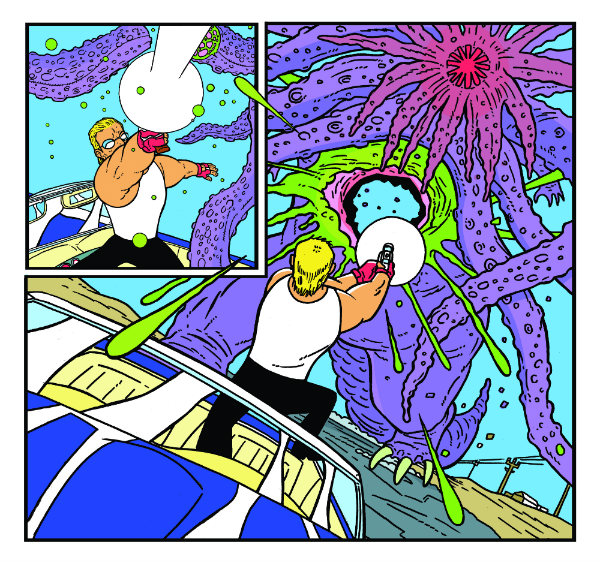 For more on Dead Canary Comics visit their site here and follow them on Twitter here.
For regular updates on all things small press follow Andy Oliver on Twitter here.