Your favourite online comics social is back! And this time with a difference. We're squeezing in an extra online Drink and Draw this month on Saturday, August 13th to celebrate the UK and Ireland's Small Press Day. And as SPD is dedicated this year to the memory of comics champion Steve Walsh, of Gosh! Comics and Avery Hill Publishing fame, we asked some of Steve's creator pals from the comics community to devise drawing themes that he would have approved of. From Steve's days running so many events at Gosh! Comics we have Paul Shinn and RAMZEE on board, and from publishers Avery Hill we have Katriona Chapman. If you're not out and about on Saturday and want to wind down in the evening with some online drawing fun on Twitter please do join us.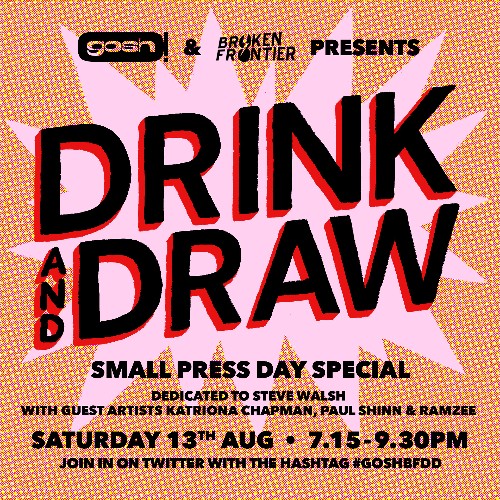 (Poster art, above, by Joe Stone)
Not only do our online D&Ds keep all those who would meet at The King's Arms in Soho, London every month (in those fondly remembered pre-March 2020 days) in regular contact, they also allow us to expand our reach for the event to a more global audience. We'll be starting the Small Press Day Special at 7.15pm to give everyone taking part on Twitter the opportunity to introduce themselves to each other as we look to continue fostering a strong  sense of community. Drawing rounds begin at 7.30pm UK time as usual.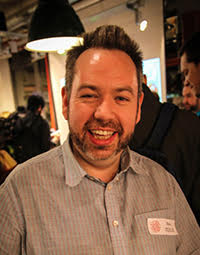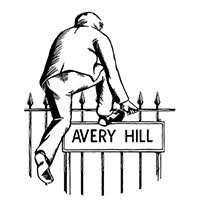 Read more about Steve Walsh's incredible contributions to the small press comics scene here at BF
So, once again if you're joining us online, here are the "rules"…
We're using our regular pub format, adapted for a digital platform. So if you've never attended one of our monthly sessions this is how it will work. Our guest artists will each choose a drawing theme for three sessions across the evening. We'll post each of these prompts with the hashtag #GoshBFDD in three batches at 7.30pm (UK time), 8.15pm and 9.00pm from both the Gosh! Comics Twitter account and the Broken Frontier Twitter account. You have 30 minutes to draw something fitting that theme, after which we'll spend 15 minutes picking a winner before the next round begins. Don't forget to post your drawings with the #GoshBFDD hashtag so everyone can see and join in. And also so we can easily retweet!
Let's meet our guest artists…
Katriona Chapman's beautifully illustrated work has been seen in the autobio of Follow Me In from Avery Hill Publishing, the character drama of Breakwater (also from AHP), and in her many self-published projects, including her Katzine series. She's also a multiple Broken Frontier Award-winner.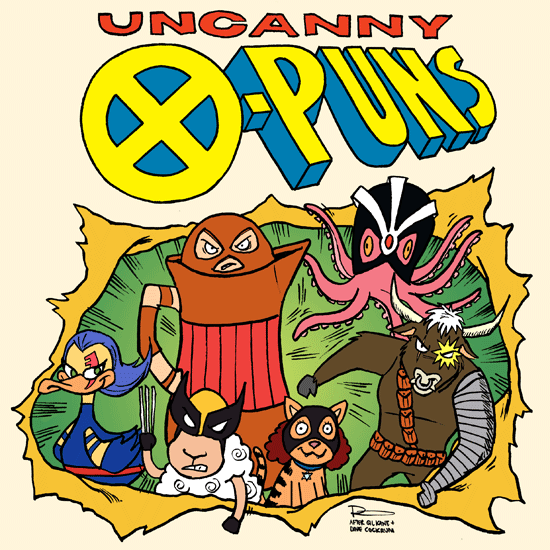 Paul Shinn is a stalwart pillar of the UK small press community of many years standing. His animated cartooning can be seen in his self-published comics March of the Penguins, I Am Not a Dog, Uncanny X-Puns, Dr. Powerglove and many others!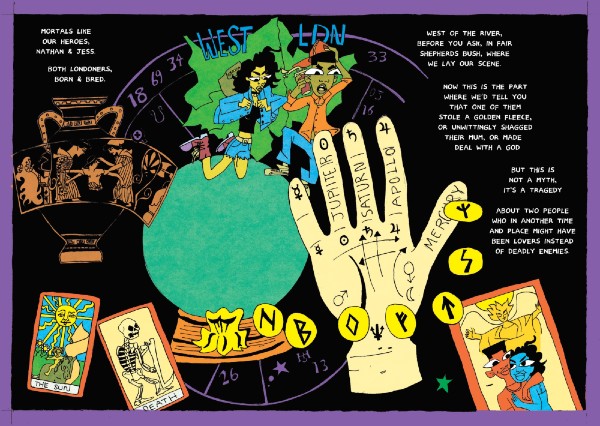 RAMZEE has re-imagined both Cat-Girl and 2000 AD's Harlem Heroes in the last couple of years for Rebellion. And it was recently announced that he will be writing a story in the upcoming Edge of Spider-Verse #2 from Marvel! His first long-form comics work LDN was reviewed here at BF last year and described as "a recommended trip through the sprawling realities of London life."
Whether you're a regular or a newbie all are welcome so please do join in and be part of our international Drink and Draw fun! And if you enjoy this event why not check out the Gosh! Comics webstore here?