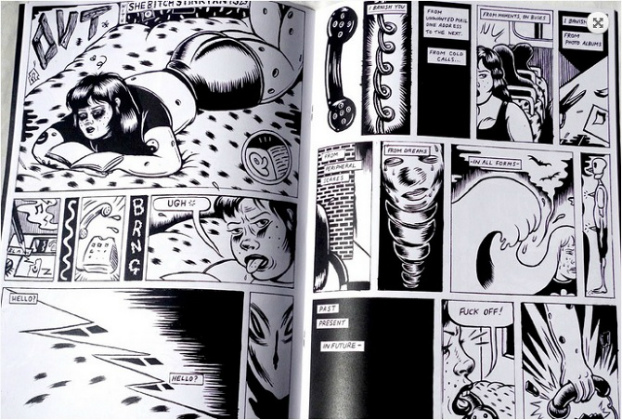 It's an intensely busy few days of comics events over the upcoming UK holiday weekend with at least five comics-related shows and fairs taking place across the country. Brigid Deacon, one of our 2016 Broken Frontier 'Six Small Press Creators to Watch' is taking full advantage of that with appearances at the Brighton Illustration Fair on Saturday 28th May and the DIY Cultures Fair at London's Rich Mix on Sunday 29th May.
Those who heard me speak at the London Laydeez do Comics Broken Frontier Special in January may remember me saying that one of a number of reasons I chose Brigid Deacon as one of this year's 'Six to Watch' was that she had made me think in challenging and intriguing new ways about the sequential nature of comics and their unique relationship with the passage of time.
Deacon's visuals are dark, oddly organic and unsettling but always utterly compelling, and encompass distorted, often fractured, yet undeniably compelling narratives. Coma Deep (above), her longest-form comics work to date, was reviewed by me here at Broken Frontier last year. She was also one of the featured artists in the recent Comix Creatrix exhibition at the House of Illustration.
Brigid has two new zines available this weekend – read.me burn after and Room – which will doubtless be essential buys should you be in either the Brighton or London areas at the appropriate times. Below we have some preview art from both titles for your enjoyment…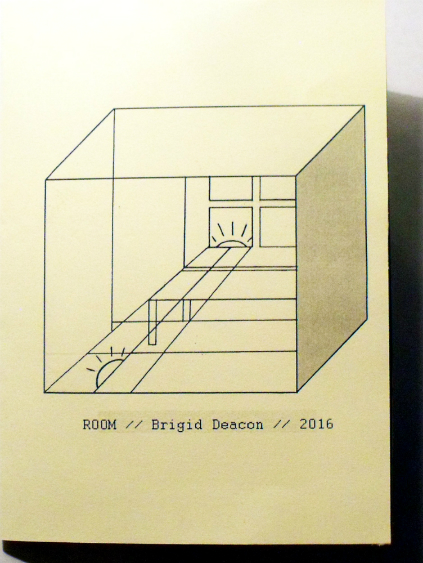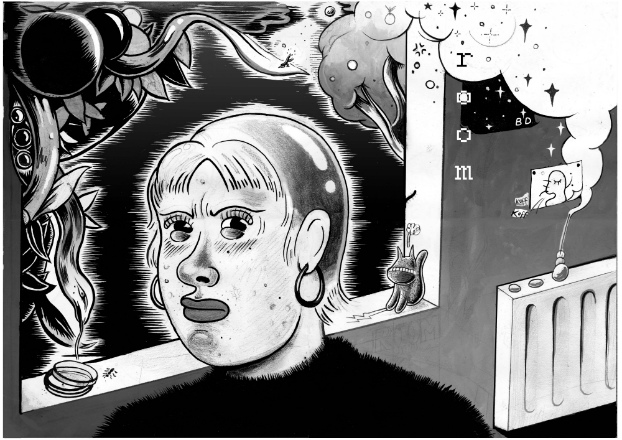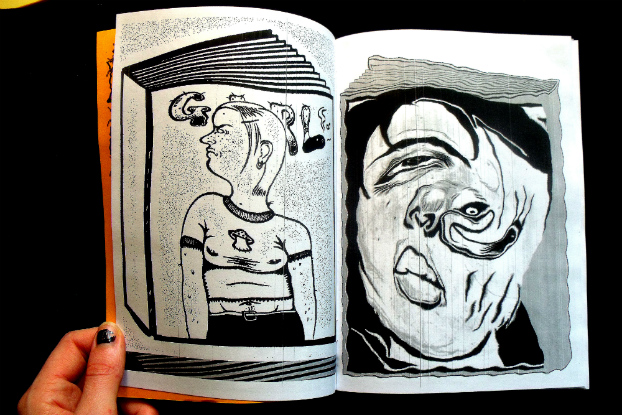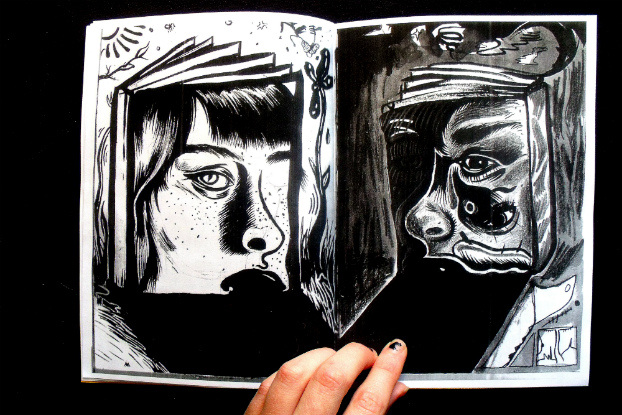 For more on the work of Brigid Deacon visit her site here and follow her on Twitter here. Coma Deep and other work is available from her online store here priced £6.00.
For regular updates on all things small press follow Andy Oliver on Twitter here.