Another of my comics picks for our Small Press Day One-Tweet Reviews event last August, Jack Smith's Forest Spirit is a fantasy tale that acts as an extended metaphor for gender transition. My brief social media thoughts on the comic at the time emphasised both its social importance and its considered application of colour: "It's been wonderful to see so many comics exploring and celebrating the trans experience and trans lives with such eloquence in recent years. Check out very different uses of colouring (and lettering!) here to communicate emotional states."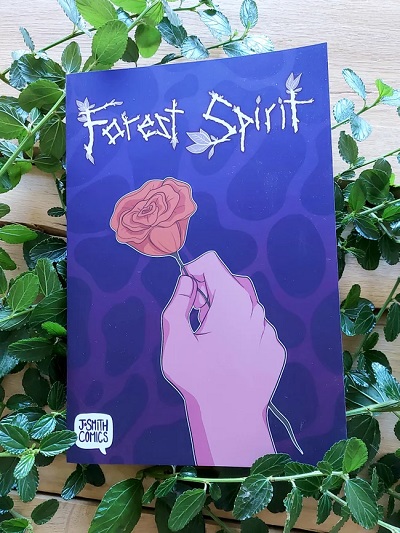 A tweet shout-out from the Broken Frontier Twitter allows for the possibility of a creator's work gaining extra eyes but it's been pleasing to be able to follow up with more coverage of some of those artists we selected for that #BFSPDReview round-up piece. Forest Spirit follows a water spirit who yearns to be able to embrace their true self. From the vantage point of their woodland pool they can see the forest spirits and realise their feeling of entrapment is because they identify as one of their forest counterparts instead.
On a mystic quest the water spirit embarks on a journey to transition into one of the forest folk. But the process is a long and difficult one. Many obstacles are put in their way and they have to face the prospect of former friends no longer accepting them, as they continue on the path to becoming their true self…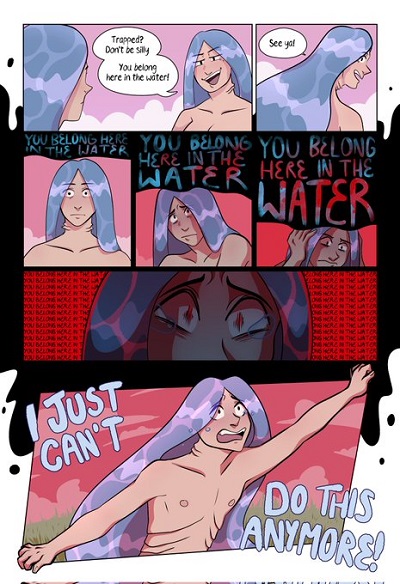 The 10-page count of Forest Spirit means that as allegories go there's limited space here for subtler storytelling. But it can certainly be argued that to a degree that is actually rather appropriate. Smith's greatest strengths here lie in the way formal tools are used to elicit an emotional response. Look at the way lettering is used to underline the main character's feeling of oppression as the repeated words "You belong here in the water" slowly suffocate them. See also how the use of colour evokes feelings of desperation, sadness, frustration and eventually joyousness in the reader.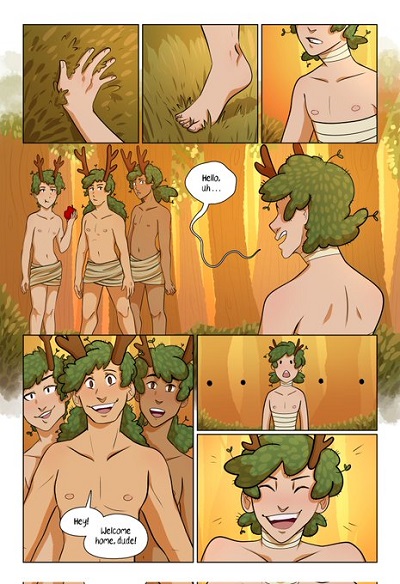 While there's some mild nudity this is a comic that would work well for a younger audience, placing the trans experience within a genre fiction narrative that is easily comprehensible and open to empathetic connection. Another worthy addition to the depiction of trans lives and one that finds a very different perspective to express those thoughts.
Jack Smith • Self-published, £5.00
Review by Andy Oliver