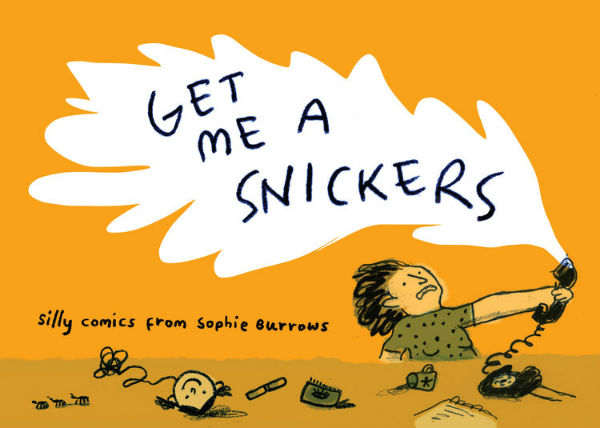 The last time we looked at the work of Sophie Burrows here at Broken Frontier it was for comics of a very different style. You can catch our Tom Murphy's review of her silent and resonant slice-of-lifer Crushing here. Get Me a Snickers flexes a whole other set of storytelling skills, comprising twelve "silly comics" whose origin lies in creator Lizz Lunney's #comicaday challenge in 2018. Each one takes a one-word prompt as a springboard in a selection of witty strips of varying lengths that showcase both Burrows' observational humour and her acute comedy pacing.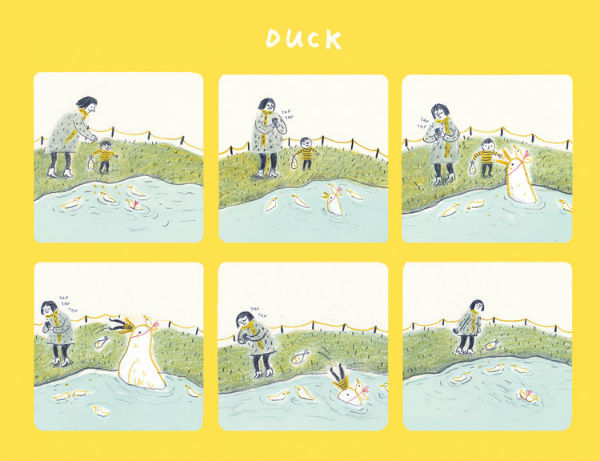 From unlikely mutant ducks (above) to body horror beauty products, Burrows takes those original key words and runs with them in wildly entertainingly and often bizarre ways that imply she was thoroughly enjoying herself throughout the entire exercise. While, given its punchline-based nature, a comic like this is always difficult to discuss in terms of specific story points the humour is notably wide-ranging in approach.
From recognisable strips we can all relate to – the reactions of small children or the realities of shared living (below) – to fantastically weird super-heroes and inventive sight gags (in that regard a strip called 'Dessert' is the standout of the issue) there's nothing expected about the comedy in this compilation.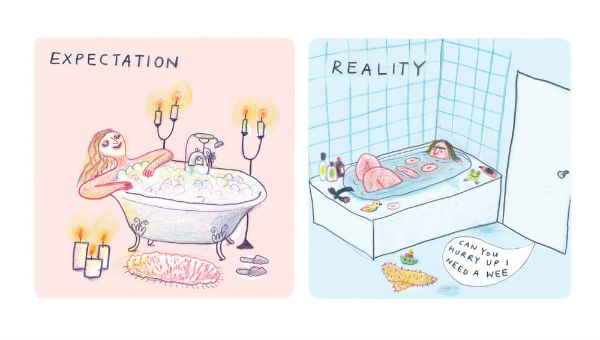 Burrows employs a careful use of colour here and her visual style in Get Me a Snickers has an open charm that makes some of the more brutal developments in these comics all the more disconcerting when they happen (again check out that duck strip). A mischievous selection of comic strips from a creator with a penchant for the unpredictable, Get Me a Snickers is a strong showcase for the versatile cartooning of Sophie Burrows.
For more on the work of Sophie Burrows visit her site here and her online store here. You can follow her on Twitter here and Instagram here.
For regular updates on all things small press follow Andy Oliver on Twitter here.
Review by Andy Oliver