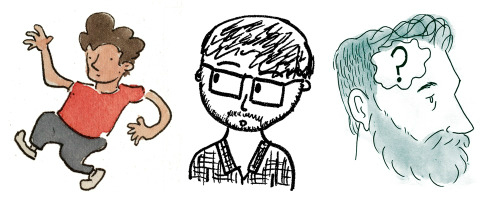 They're the newest micropublishing kids on the block but the fine folk at Good Comics all have proven track records in the comics and zine worlds. This weekend's Bristol Comic and Zine Fair sees Paddy Johnston, Sam Williams and Pete Hindle launch James Howard's Chickenboy Zine, the next in a series of exciting new releases from an outfit who have already given us two issues of the well-received Dead Singers Society. 
Today in the latest of our regular 'Small Press Spotlight on…' interviews the trio chat to me both individually and as part of the collective Good Comics hive-mind consciousness about finding their place in the self-publishing world, their solo projects, and the new creators we can expect to see them championing in the very near future…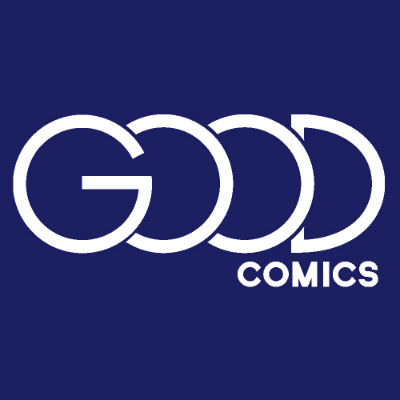 ANDY OLIVER: The three of you have all had involvement in the small press world before the formation of Good Comics. So, to begin with, can you give us the lowdown on your individual backgrounds in comics to date?
PADDY JOHNSTON: I was into comics as a kid but hated art in school, so I was convinced I couldn't draw for many years. I came into comics in my late teens after discovering Chris Ware, and aged around 21 I decided to have another go at drawing after reading Jeffrey Brown's work, and having the 'maybe I could do that' moment. I then did a graphic novel for my MA thesis, got into studying comics in an academic context, and made autobiographical webcomics for a couple of years before starting a PhD in comics. I'm just finishing that up, and during my studies I've moved from webcomics into more print-based, single-issue comics and into the small press community, which has been great.
SAMUEL C. WILLIAMS: I came to comics quite late (in my early twenties) helped by the libraries in my area being pretty well stocked with a diverse range of comics. Almost as soon as I started reading them I wanted to make them too, and this made me pick up a pen and draw for the first time since school. I ran a magazine with some friends, which gave me a platform to make some short comics, and I just kept on going from there.
PETE HINDLE: I've always been into comics – I did my work experience at school in the local comic shop – but when I went to art school they convinced me not to do comics and concentrate on other stuff. After falling out of a post-grad course at Newcastle University, I had a lot of time on my hands, and began to experiment with comics. It helped that I had started going to Laydeez do Comics in London, as it's a great place to meet fun people. Me and Paddy seemed to hit it off, and Sam kept retweeting me on Twitter until I finally realized he was the guy who made all those cool comics I had been reading.
How did Good Comics come about as a micropublishing entity? How did you all first meet?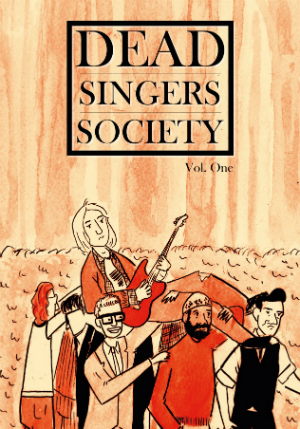 GOOD COMICS: Paddy and Sam became friends on Twitter at some point in 2014, bonding over shared interests and similar personalities. They clicked, talking about big ideas for the future of comics, projects we wanted to do, the issues with the small press comics scene, and such things. Around this time Paddy also met Pete at Laydeez do Comics in London, similarly bonding over shared sensibilities. Paddy and Sam decided to found Good Comics before ever meeting in person, which is an amazing testament to the power of today's connectivity.
The first time they met was a couple of days before tabling together at Thought Bubble in 2015, which was the official debut of Good Comics as an entity. Initially it was mostly a vehicle for Sam and Paddy's comics to have some combined power, but we've always had grand ideas about publishing other people's work, and we made our first step into this with volume one of our flagship zine, Dead Singers Society. Since then we've been making more steps towards this.
Early in 2016 Pete approached us and asked to become part of the crew, as he also noticed the need for a micropublisher that could help the careers of emerging cartoonists and wanted to be part of our work towards this. Since then the three of us have been working together with a shared vision, and it's been great.
Do the three of you have specific, defined roles within Good Comics?
GOOD COMICS: We haven't written down any job descriptions or anything, but we do have different and complementary strengths and try and divide up labour accordingly. All three of us have published comics, all three of us are cartoonists, all three of us know how to do what we need to do, so we work together to share the load, and we have great chats on Slack about all of our grand plans.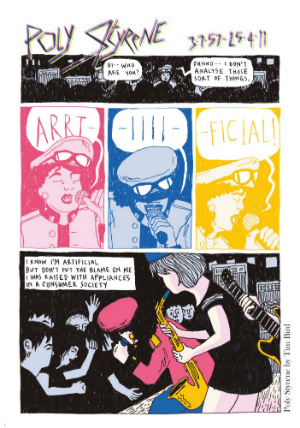 How would you describe the philosophy and ethos of Good Comics? What niche are you looking to fill within the ever burgeoning UK small press scene?
GOOD COMICS: Our aim is largely to help emerging artists on the UK small press scene get their work into print. Even though the scene is, as you say, burgeoning, we think there will always be a need for people to help artists publish their work, get it into print, promote and distribute it, and such. It's not necessarily always readily acknowledged that making and publishing comics is hard work, and emerging artists might not always have the confidence or resources to take those steps. So part of our mission is to facilitate that and bring emerging artists onto the scene.
We also want to find unique voices, which we're sure anyone that runs a small press would say, but it's true – a unique voice in comics is a wonderful thing, and we think we've found a few. We're open to any genre or form, we just want to bring new and unique stories to the UK small press scene. It's still early for us on our journey, so we think as our roster grows our unique voice on the scene will become more apparent. But our current and upcoming titles give a flavour of what we're interested in and where our sensibilities lie.
What have been the particular challenges of being a new micropublisher this year? How much of a learning curve has the whole experience been?
GOOD COMICS: As you say, there is the question to be answered about what niche we're filling and why the scene needs another micropublisher, so coming up with a USP has been something of an ongoing challenge. The biggest learning curve has been matching up our big ideas with the realities of what we can achieve with very limited budgets, and trying to make plans that mean we aren't sinking tons of money. We often sit around and come up with lists of great things we want to do, and then have to look at what is actually possible!
Scheduling projects and hammering out those details has been a challenge, but not one that was difficult to overcome. The next challenge is making sure our upcoming titles sell enough to facilitate further growth, which I'm sure anyone in the small press scene would tell you is the biggest ongoing problem – it's just quite small, as a whole, which is a challenge in itself, at least compared to other forms of publishing.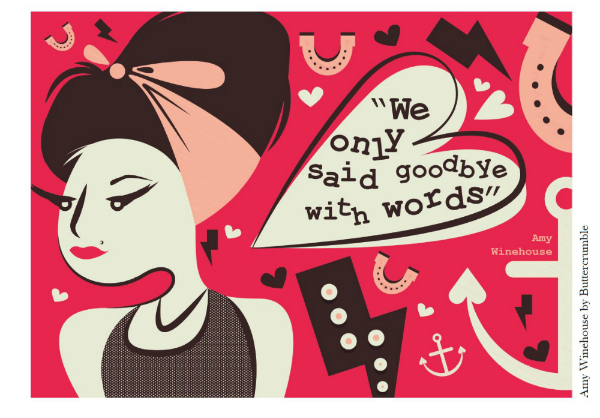 Amy Winehouse by Buttercrumble from Dead Singers Society and above left Poly Styrene by Tim Bird
When it comes to the projects and creators you publish what are you looking for in their work?
GOOD COMICS: We're trying to identify unique voices, as previously stated, especially those that we think aren't elsewhere on the scene. If we look at someone's work and can say for sure that there's nothing else like it – that you could walk around Thought Bubble or a similar con and not find a comparable comic – then that's always a big plus for us. A lot of the work we have coming up is by artists we've found through Twitter, or who post a lot of work online that we need to bring to print, so we often look at that aspect of people's work, and like to make sure that we're facilitating careers and helping to grow the scene. So if your work brings something new to the scene, we're open to it.
Your first major project was Dead Singers Society. Can you explain the premise of the book for us and its comics/zine overlap?
GOOD COMICS: The premise was Sam's idea, and is a simple one: a short comic, illustration or piece of writing about a dead singer. We're very interested in death, and the way death is approached in popular culture, tied in to nostalgia and the feelings people project onto stars, especially in today's culture of public grieving on social media. We've been pleasantly surprised by how diverse the contributions have been though, both in terms of the choice of singers and the styles of artwork, and the artists who submitted – we got people who were well known in the UK scene like Paul Rainey and Tim Bird, as well as friends of Broken Frontier Rozi Hathaway (below left), Danny Noble (below right) and Wallis Eates.
But we also got up and coming artists from the US, Europe, the Nordics, all of whom had found us on Twitter and wanted to get involved. So it's been a great showcase for UK and international small press talent, whilst also meditating on music and death.
We've always referred to it as an 'anthology zine,' because the word zine feels inclusive and reflects a welcoming, DIY ethos that we hope encourages anyone at all to submit their work to it. We like to keep the focus on comics, but we are open to different forms of work – one artist is doing a collage for volume 3, for example. We've extended the deadline to January 2017, so there's plenty of time for new and returning artists to get involved!
I reviewed the second issue of Dead Singers Society here at Broken Frontier recently and was very taken by the diversity of approaches to the subject matter. What were some of the highlights for you over the two issues in terms of innovative approaches to the topic?
GOOD COMICS: We were all very struck by Faye Spencer's comic about Klaus Nomi, which put a fantastical, weird spin on the death-meditation whilst still being oddly funny. And Alan Henderson's comic about what Freddie Mercury's moustache did next has made everyone I know guffaw. There have been a lot of solid autobiographical comics describing people's connection to particular artists and moments – Tim Bird contributed a great one to volume 2, about visiting Jim Morrison's grave.
Alan Henderson and Paul Harrison-Davies contributions to Dead Singers Society
One thing that has been really interesting is people's attempts to stretch the brief of it being about a dead singer – Paul Rainey's comic in volume 1 was about Dave Gahan from Depeche Mode, who is not dead but technically died for five minutes when he overdosed and his heart stopped, and we let John G Swogger get away with Randy Rhoads on the basis that he 'sang through his guitar.' And the choice of artists hasn't been as obvious as we thought it might be – nobody did Bowie for volume two, for example, so we still haven't had a Bowie comic! But we have had comics about lesser known artists like Andrew Wood, Black Randy, Molly O'Day and Stan Rogers, so it's educated us and told us stories about music we didn't know, which has been an amazingly rewarding part of the experience of putting it together.
Turning to Paddy now, one of the books you're distributing through Good Comics is your Long Divisions series, the first issue of which I reviewed at BF last year. Can you tell us a little about the concept of that title and the themes you have been exploring through it?
PADDY JOHNSTON: The pithy strapline I use when people ask about it is that it's all about 'exploring millennial problems through the medium of talking cats.' So it's set in the present day, against an urban/suburban English backdrop, and portrays a twentysomething woman who interacts mostly with cats, as she can talk to them, but no other humans can.
I've always approached it with the thematic direction of generational problems and talking cats in mind rather than having a big narrative arc planned, which is both a blessing and a curse. It means I can take the story wherever I want to take it and change the narrative direction of each issue if I want to, but it means the writing can be a challenge. But I like to challenge myself!
I want to portray the cultural and economic difficulty faced by my generation, particularly the problems of work and employment, and how searching for meaning in work has become something of a fool's errand. The talking cat thing is my attempt to put a unique spin on this kind of narrative, and to provide an element of fantasy that might prompt people to consider the complexity of today's political economy. Plus it's also a chance to have some fun, throw in some jokes, and consider the human condition in a relatively light-hearted manner.
There's a great tradition of talking cats in prose fiction and in comics that I'm drawing on too. In issue 2 I moved on to explore generational friendships, as one develops between Ali, the millennial protagonist, and a teenage girl she ends up tutoring. I'm fascinated by how the generation coming up and coming of age now have grown up online, more or less, and I'm exploring that more in issue 3, which I'm working on currently. But it'll have to be through cat conversations, of course. I'm aiming to get issue 3 out by the end of the year, so maybe it'll be a Christmas special!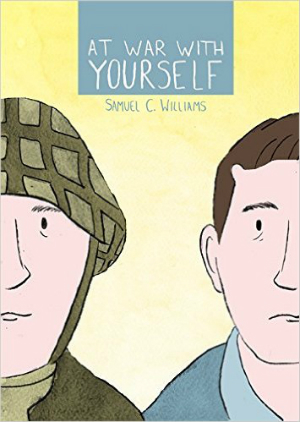 Sam, earlier this year your graphic medicine offering At War with Yourself dealing with living with PTSD was published by Singing Dragon and is a book you're offering through the Good Comics online store. What have reactions been like to that very affecting piece of storytelling?
SAMUEL C. WILLIAMS: They've been great! There has been lots of really intelligent and engaged feedback on the book both from comics people and the medical/academic side of things. My main hope was always that people that had been affected by PTSD, whether that be directly or indirectly, would be find something to connect with here and that has been the case, so I'm really happy about that!
Your newest publication is James Howard's Chickenboy. What is the premise of the zine and what appealed to you about it?
GOOD COMICS: James has been one of our favourite illustrators for some time. He contributed a superb illustration of Elliott Smith to volume 1 of Dead Singers Society and did the covers for volume 2. He has a really unique talent for creating full-page, character-based illustrations that are intricate and striking, as well as coming up with amazing complex characters that demand visual exploration. Chickenboy is one such character, a humanoid-mutant with a penchant for ironic t-shirts making has way through a murky, fucked-up landscape that should speak to anyone who's ever had dark thoughts or felt bleak, whilst retaining a dash of optimism. The book collects 68 of James's drawings of Chickenboy in a neat package.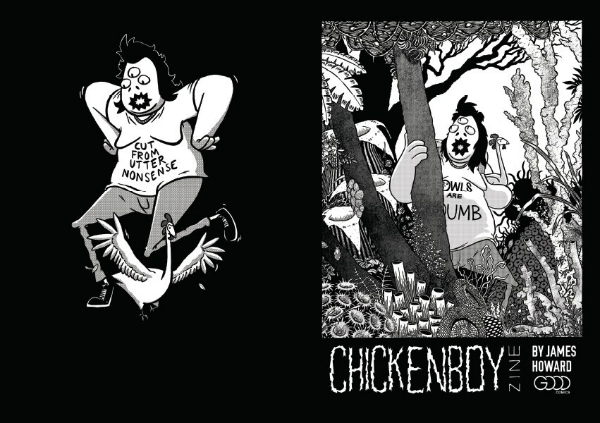 Are there any other upcoming projects you have in the works that you can give us any teasers about?
Yes! We're delighted to be able to say we have two new comics debuting at Thought Bubble: the first is a first volume collecting about 100 strips of Robin Scott's ongoing series Every Life I Ever Lived (below), and Tales from the Nonniverse by Faye Spencer. Robin is an amazingly prolific autobiographical cartoonist, who has a really brilliant eye for the small details and for bringing the moments that define and twist our lives into meaningful existences to the page.
He's been quietly posting his drawings online for a good couple of years, not really looking for anything other than to express himself, so we're really delighted to be collecting his work in print and to be bringing it to a wider audience. He uses a ballpoint pen and cheap paper, but gets amazing and soulful results, with an understated grace.
Faye Spencer is making her comics debut with Tales From the Nonniverse (below), a twisted, bizarre fantasy of a 'hyper-folk' version of Britain, in which protagonist Evelyn tries to navigate the strange and the carnivalesque things that are thrown at her. Faye's comic in volume 2 of Dead Singers Society has been one of the most commented on and is one of the strangest and most striking, and Tales From the Nonniverse elaborates this style into an engrossing, fantastical narrative. We're delighted to be publishing Faye's debut comic.
Between these two titles and James Howard's Chickenboy, we're establishing ourselves on the scene, and these give a clear idea of the kind of unique voices we're keen to bring to prominence in UK comics. Pre-orders for both Robin and Faye's books are open now over at the Good Comics online store, and Robin will also be giving out some free samples of the book at this year's Lakes International Comic Art Festival.
We're also delighted to be working with Olivia Sullivan on her next and biggest book yet due out early next year! Paddy and Sam are working on a sixties spy thriller comic together, and Pete is following up his Really Pricey Jumpers zine (below) with an informative and acerbic zine about potatoes.
Where can readers expect to see you tabling at events over the Autumn festival season in the UK?
GOOD COMICS: We'll be at Bristol Comic and Zine Fair and Thought Bubble, where we'll have a full table in the New Dock Hall. We're lining up some others for 2017 right now too.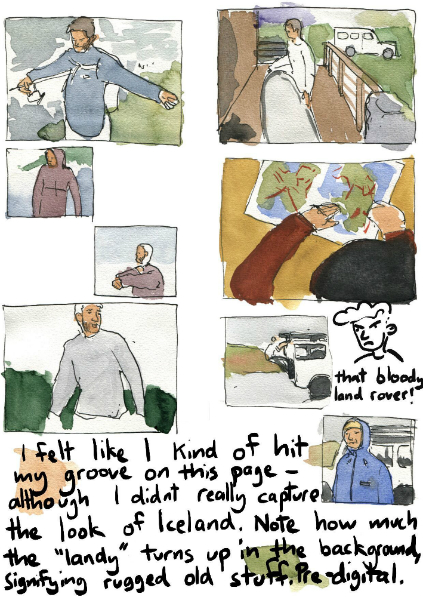 And, finally, as we approach the end of 2016 where would you like to see yourselves in a year's time? What are your objectives as a micropublisher for 2017?
GOOD COMICS: We mentioned above that we do a lot of big thinking, so our plans for 2017 will be to try and realise as much of this thinking as we can. This includes adding ever more artists to our roster and publishing more work from the three of us along with volume 3 of Dead Singers Society. But without giving too much away, we're also looking at making moves towards running distribution as well as publishing operations. We think this is something the UK small press scene is lacking in, and we think this is also a barrier to emerging artists getting their work out there.
If you look at the US, there are things like Radiator Comics and Spit and a Half, but there's nothing like that in the UK. We're only just looking into how we might go about it, but it is something we want to do. We're also looking at making and selling products that aren't comics, but that might help people make comics, so that our support for emerging artists doesn't just involve publishing comics. We want to think outside the box in terms of the role of the publisher in small press comics, and 2017 will be a big year for that.
For more on Good Comics follow them on Twitter here and visit their online store here. Good Comic will be tabling at BCZF this weekend. Robin Scott's Every Life I Ever Lived can be pre-ordered here and Faye Spencer's Tales from the Nonniverse here. 
For regular updates on all things small press follow Andy Oliver on Twitter here.