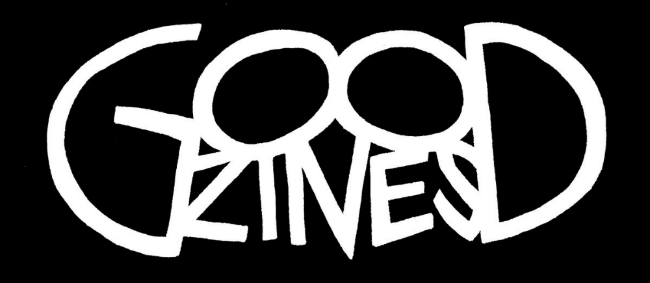 It's festival season in the UK and, with Thought Bubble fast approaching on the horizon, we're sifting through the annual plethora of debut comic, graphic novel and zine coverage requests here at Broken Frontier.
In the run-up to the festival we'll be running our usual series of previews, representing just a fraction of the new books awaiting you this September. We begin today with UK small press comics micropublisher Good Comics who have three titles launching at Thought Bubble. We're delighted to run previews of those books here today.
It's especially pertinent given that the creators involved – Olivia Sullivan, Elizabeth Querstret and Sarah Crosby – have all featured at BF to varying degrees in the past. Some of them very prominently indeed!
Olivia Sullivan is, of course, one of our championed 2017 'Six Small Press Creators to Watch' so we have a particular investment in her new projects given that we've been following her progress here since her very early Dirty Rotten Comics days.
Comics diarist Elizabeth Querstret is another self-publisher that we were the first site to cover some years back and she's been something of a regular fixture here ever since. And, finally, we're very pleased to see new comics work by Sarah Crosby who, like Olivia, was a notable presence in early issues of DRC.
Below you can see preview pages from the various publications. The first – Olivia Sullivan's SID – is a graphic novella and the other two fall under the new Good Zines imprint. There are also links to some past BF coverage of the artists concerned to whet your appetites should you wish to investigate them further.
SID by Olivia Sullivan
Sid is unemployed. Maybe he's also unemployable. He's also paranoid, ruled by his insecurities, and experiencing some incredible delusions and strange visions. SID is a visual narrative exploring his world – a technicolor journey of twists and turns through the hellish landscape of a mind best by brutal illness. In her latest and most ambitious book, artist Olivia Sullivan builds upon the themes of religion, suffering and the strange human mind explored in her previous work I Drank Holy Water to deliver this year's most wonderfully strange graphic novel. Welcome to the world of SID.
Read a full review of I Drank Holy Water here at Broken Frontier.
New York (A Holiday to Remember) by Elizabeth Querstret
Elizabeth Querstret is well known in UK small press comics for her quirky humour and upbeat autobiographical storytelling, as well as her amazing ability to personify animals. New York is her latest and longest autobiographical comic, and is a deeply personal and moving tribute to the city that never sleeps, as well as being a candid look at families, partners, sickness and health – and some incredible food, too.
Read an interview at Broken Frontier with Elizabeth Querstret here and an artist's commentary here.
Stir Fry by Sarah Crosby
With her new collection Stir Fry, Sarah Crosby explores weird and extraordinary lives in three bizarre stories featuring satanic childcare, petty grudges and insect infatuation. With her trademark dark humour and clean cartooning style Sarah presents a world that is, just subtly, not quite right.
Read commentary on some of Sarah's early work for Dirty Rotten Comics here and here.
You can pre-order the new Good Comics books here and visit them at Thought Bubble 2017 at Table 36 in the Cookridge Street Marquee. Follow Olivia Sullivan on Twitter here, Elizabeth Querstret here and Sarah Crosby here. 

For regular updates on all things small press follow Andy Oliver on Twitter here.