The nights are drawing in and there's a festive buzz in the air so why not get in the end-of-year spirit by joining us for the final Gosh! Comics and Broken Frontier Drink and Draw of 2016? We're back on November 29th for an evening of illustrating and imbibing with yet another top trio of amazing artistic talent – Gary Northfield, John Riordan and Grace Wilson!
This time around we're continuing our tour of Soho's fine hostelries with a visit to the Coach and Horses pub on Great Marlborough Street. As ever, your co-hosts for the night are myself (Broken Frontier Editor-in-Chief Andy Oliver) and Gosh's very own Nora Goldberg. The evening begins at 6.30pm at Gosh on Berwick Street before we head off for our sketching and drinking antics at 7pm. Don't forget you can join the official Facebook event here.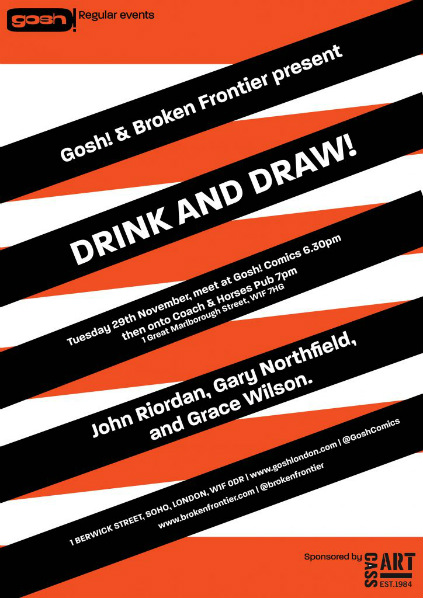 As it's our final event before Christmas we'll have copies of the critically praised Broken Frontier Small Press Yearbook – BF's promotional showcase book published to support and celebrate some of the very best in new UK small press comics talent including Danny Noble, Rozi Hathaway, Emma Raby, Adam Vian, Jess Milton and Alice Urbino – to give away to a lucky winner at the end of each of our three drawing rounds.
Gary Northfield is the genius cartoonist behind a whole host of irreverent characters who appeal to children and adults in equal measure, and a past Broken Frontier Award nominee. He recently brought his acclaimed creator-owned Derek the Sheep strips (below – originally published in various incarnations of The Beano) back to print through his new Bog Eyed Books publishing venture alongside Jim Medway's Sgt.Chip Charlton & Mister Woofles of the Royal Canadian Mounted Police.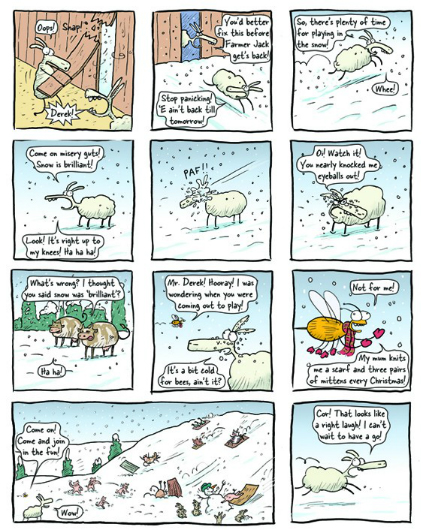 Gary is renowned for his work for publications like The Phoenix in which his Gary's Garden feature appeared (reviewed here at BF) and books like The Terrible Tales of the TeenyTinySaurs! (below and covered here at BF). He's also the madcap mind behind the Julius Zebra series of children's novels and a contributor to anthologies like Moose Kid Comics, Tiny Pencil and Score and Script.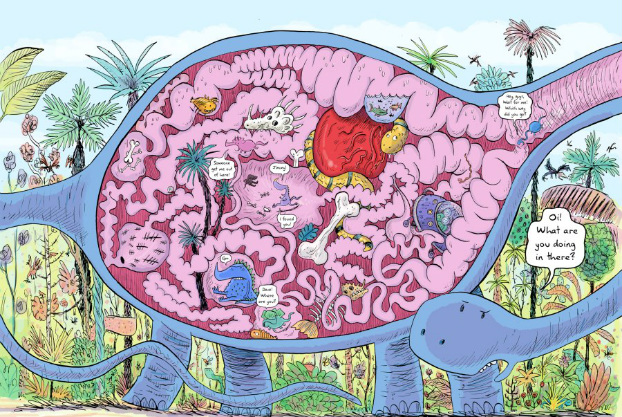 John Riordan, alongside co-creator Dan Cox, is responsible for the gloriously frenetic and psychedelic music industry parody series Hitsville UK which I once described at Broken Frontier as "a riotous, frenzied whirlwind of a comic book." John has also been a frequent anthology presence over the years including work in the aforementioned Score and Script as well as titles like ink + PAPER, Wu Wei and A Bit of Undigested Potato.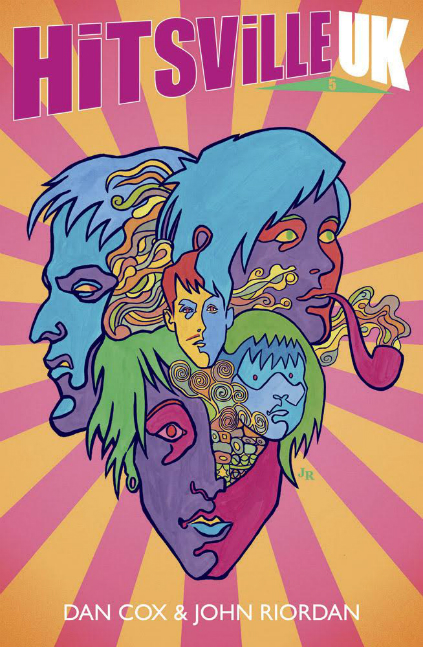 He also created the William Blake, Taxi Driver strip for listings magazine Time Out and the graphic poem Capital City. His most recent project was Sound and Vision (below) – an illustrated guide to 100 pivotal players in the popular music world. You can read a BF interview with John Riordan here.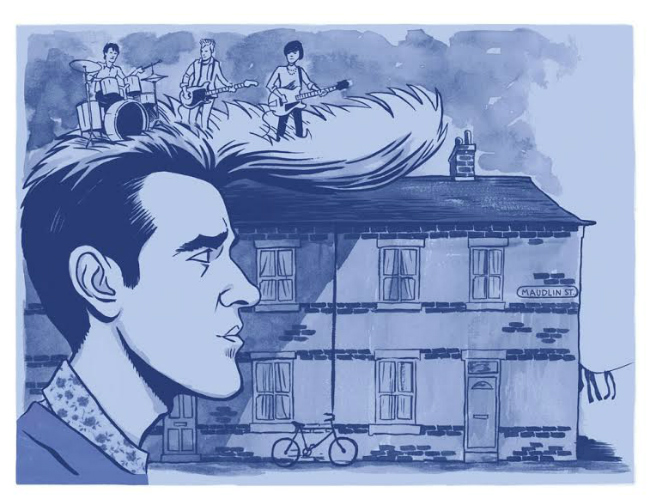 Grace Wilson's eye for slice-of-life observational commentary is as sharp as it is subtly nuanced. Her collection of comics, illustration and prose in Eyes Peeled was reviewed by me here at BF last year when I said of her work "One of Wilson's greatest skills as a storyteller is her ability to bring the reader into the moment, to let them see the world as she sees it, as the barriers of the page are broken down and reader and narrator form a kind of emotional symbiosis."

She has been a part of anthologies like Off Life (above) and Mould Map and this month saw the publication of her debut graphic novel Saving Grace by Jonathan Cape. Reviewed here at BF this week it's the tale of four housemates and their struggles with London's housing crisis, and I said in that BF coverage that "it's pleasing indeed to see such an exciting and distinctive newer talent as Grace Wilson getting the attention their work so readily deserves."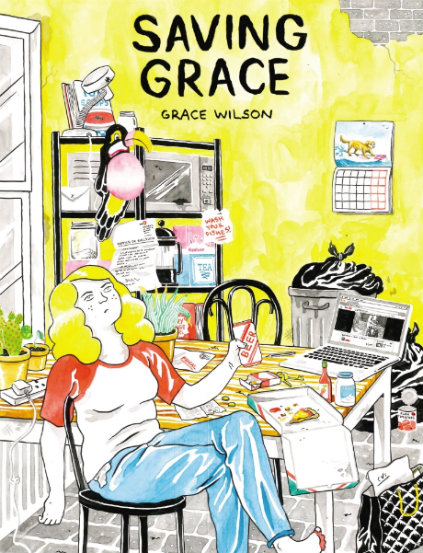 Join us next Tuesday night, then, for another fun evening of drinking, drawing and comics camaraderie. We kick off at 6.30pm in Gosh with a chance to get hold of signed comics and books from our featured creators before moving over to the The Coach and Horses for 7. We look forward to seeing you then!
You can find the Facebook event group here.