SLCZF WEEK! One of the joys of a carefully curated comics festival is the diversity of work that will be on offer. Sunday's South London Comic & Zine Fair, the event we have been spotlighting this week at Broken Frontier, is a fine example of that. Its exhibitor list has something for all tastes including artists working in graphic poetry, social commentary, manga, abstract comics, experimental art and, of course, genre narrative. It's that last category that Will Humberstone's new comic Hammer Girl belongs to. The first part of a jaunty fantasy that is one of the debut books at SLCZF.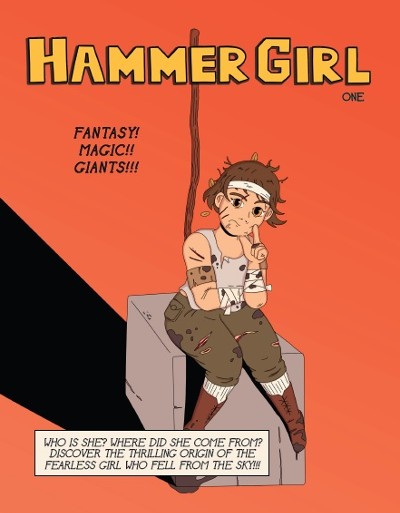 Our introduction to the titular Hammer Girl is when she crashes to earth from the sky at the beginning of this story and makes her way to a local inn. Despite her unassuming appearance "Hammer Girl" comes from a remote community hidden in the mountain tops comprising of a number of tribes of giants. As discord began to mount between the various factions due to impending environmental disaster she had been sent on a quest to obtain the hammer that would provide a solution to their problems. But forces have gathered to ensure that the path to peace and safety is not going to be an easy one…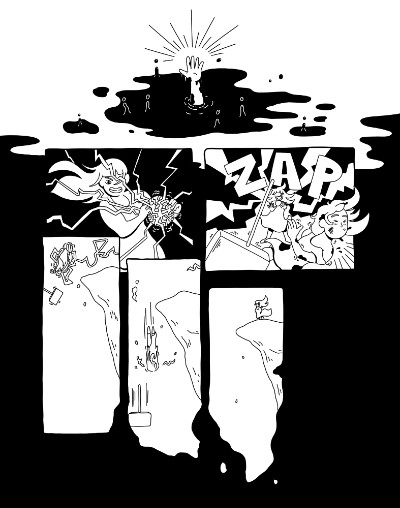 Humberstone sets up his magical tale with a first-parter that firmly establishes both premise and protagonist. Hammer Girl blends humour and drama with a plot that puts an early emphasis on world-building and the comedy value inherent in a giant reduced to human circumstances. It's perhaps lacking to a degree in characterisation at this point – there's a lot of exposition and backstory to cram into this opening chapter after all – but establishing and rounding out the cast of characters is something that can no doubt be revisited in future issues.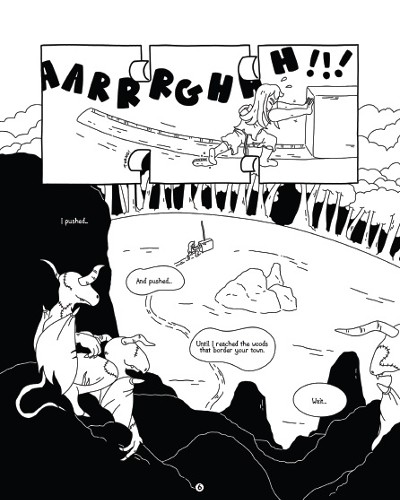 What really impresses here though is the ways in which Humberstone's page layouts are so inventive in their panel structures. Hammer Girl literally pushing her hammer through the borders of panels for example, or her descent to the surface world being mirrored by the fragmentary frames that mark her descent. There's so much invention and thought here in how to use the specific properties of comics to enhance mood and reflect the atmosphere of events. Enthusiastic cartooning and a fun escapist story make Hammer Girl a definite pick for something approaching the all-ages demographic at SLCZF this weekend.
Will Humberstone is at Table 13 at the South London Comic and Zine Fair this Sunday July 10th.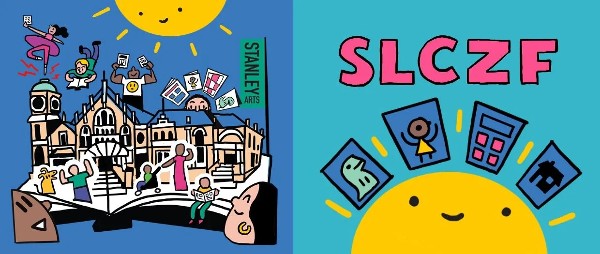 .