Earlier this year I reviewed the first issue of Havva Bird's The Misadventures of Jay + Han here at Broken Frontier. A comic that sat within the grassroots area of self-publishing it embodied an enthusiastic approach to visual storytelling that, while naïve in places, still showed an awareness of those ever magical narrative feats that comics and only comics can perform.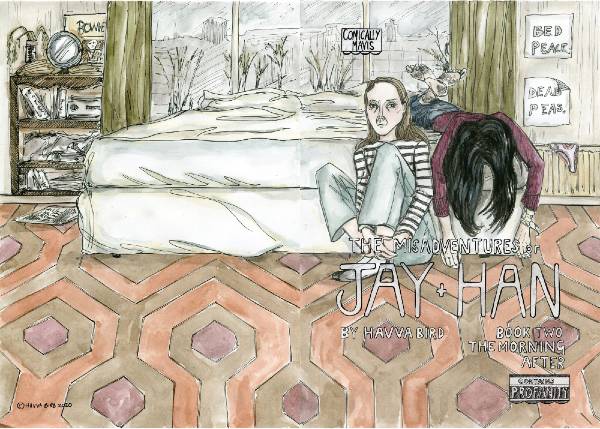 Bird recently returned to her tale of the two wayward students and the repercussions of their eventful night out. This second chapter picks up the day after they were randomly attacked on the way home from an evening's drinking. Jay, the less conscientious of the two, is suffering from the physical consequences of their ordeal and apparently masking the severity of her injuries. Friend Han, whose dissertation and studies really need to be the priority in her life right now, is more concerned with cheering her pal up. The two decide on a trip away to raise their spirits but all the indications are that this is only going to exacerbate their current problems…
When I wrote about that first issue my immediate critical thoughts focused on characterisation, In that opener it took a back seat to setting up the pivotal plot point that would serve to drive the story forward. Crucially, in this second instalment we begin to invest in the characters on a far more intimate level with a sense of ominous tension building up around Jay's plight and fears building that Han is jeopardising her future. Bird's technique of sometimes zooming in on the smaller details when the characters are interacting makes the emotional impact of their experiences all the more human and relatable, while the transitions from the sequential to images that work as representational tableaux of events is also highly effective.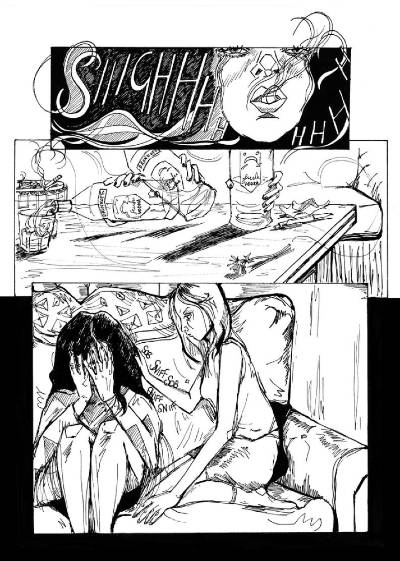 While Bird's visuals retain the same looser and sometimes rougher style, that same chaotic and busy feel perfectly mirrors the confusion, randomness and unpredictability that summarises the protagonists' lives. Once again lettering is vital here in projecting the characters' emotions out from the page. It's still evident that Bird is finding her voice and learning her craft as she progresses but, vitally, this second issue of The Misadventures of Jay + Han allows us to connect with its characters and feel a part of their lives in ways that the first part didn't. Given the situation both are in at issue's end the third instalment promises to be the most dramatic yet…
Order The Misadventures of Jay+ Han from Havva Bird's online store here. You can follow Havva Bird on Instagram here. 
Review by Andy Oliver