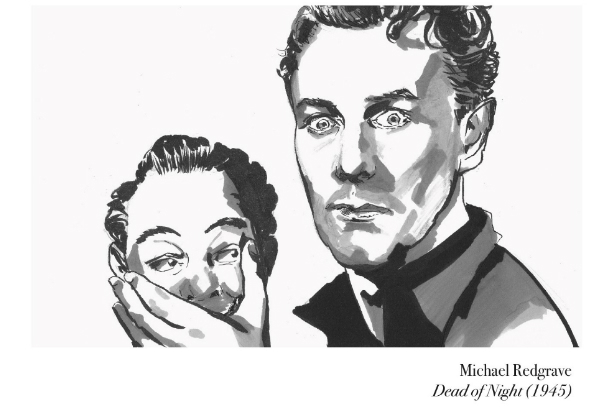 If there's been one obvious throughline to the work of creator Jessica Martin since she burst onto the comics scene a few, short years back it's been her love of the world of cinema, with a particular emphasis on the era of the silver screen.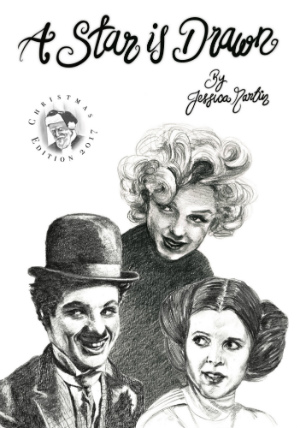 A finalist in the last Myriad First Graphic Novel Competition, Martin went on to self-publish two minicomics based on the lives of influential actresses of yesteryear. It Girl looked at the often tragic life of Clara Bow, that hypnotic star of silent films, while Vivacity's beautifully pencilled pages focused on the career of Vivien Leigh.
Two years ago her debut graphic novel Elsie Harris Picture Palace, published by Miwk Publishing, followed the adventures of its titular 1930s heroine as she rose from Lyons Corner House 'Nippy' to movie star. Recently her new project – the graphic memoir Life Drawing: A Life Under Lights – was successfully crowdfunded via Unbound.
Debuting at the International Comic Expo (ICE) this weekend in Birmingham, Martin's latest offering A Star is Drawn continues that thematic direction in her work. The book is a collection of her gorgeous art capturing the essence of film and television stars from across the decades in single illustration form. It's not a comics publication but it certainly reflect the heart of so much of her artistic practice.
If you've ever visited Martin's tables at cons/festivals you'll have spotted the accompanying film-based merchandise based on those pieces – many of which feature in this compilation. You will certainly have seen a number of them if you follow her on social media and, if you caught her performance in Ballroom at the Waterloo East Theatre earlier this year, you may well have seen the exhibition of her work there. It's all obviously very fitting subject matter for an artist who has also had an extensive career on stage in the West End (Me and My Girl, Elf) and television (Doctor Who, Spitting Image, Copy Cats).
A Star is Drawn is broken down into a number of themed sections. 'It Girls', for example, covers those actresses like the aforementioned Clara Bow, Lauren Bacall, Diana Dors and others who had that indefinable something that ensured whenever they were on screen the audience's attention was transfixed by their performances. 'Beautiful' and 'Dashing' cover, in a mix of pencilled and inked pieces, those leading women and men like Marilyn Monroe, Ava Gardner, Errol Flynn and Rock Hudson whose names on a movie poster all but guaranteed box office success.
There are sections on scenes from classic movies, dancers and actors with that extra "cool" factor. More contemporary stars feature as well including Gal Gadot as Wonder Woman and Jodie Whittaker as the Thirteenth Doctor from Doctor Who. And character actors are not forgotten either with Vincent Price, Bela Lugosi and a particular favourite of mine in Michael Redgrave from his Dead of Night segment all getting a turn in the spotlight.
From a more personal perspective there's an entire selection of performers who Martin herself counts as inspiration including Judy Garland and Angela Lansbury. And 2016, that woeful year of celebrity loss, is marked in a series of images of now gone stars. From Jean Alexander as Hilda Ogden through to Marlene Dietrich it's an ever eclectic assortment of faces and pesonalities from all areas of the performing arts.
Non-comics work like this always has a place at Broken Frontier when it feeds into the comics practice of those artists we have particularly championed over the years because it underlines the sources of inspiration that inform their narrative approach. A Star is Drawn is a gorgeous tactile object that showcases Martin's illustrative work from a different perspective and underlines her ability to recreate not just the essence of her subjects but the quintessence of them. If you've been a fan of her stunning retro-style comics work in the past then this is a must-buy for you at ICE this weekend.
For more on the work of Jessica Martin visit her site here and follow her on Twitter here. You can pre-order A Star is Drawn here priced £19.99. 
For regular updates on all things small press follow Andy Oliver on Twitter here.