SLCZF WEEK! When picking up a new comic by Mereida (aka 2021 Broken Frontier 'Six to Watch' artist Mereida Fajardo) always be prepared for something unexpectedly inventive. In fact, paradoxically, the consistently unsurprising aspect of her work is that you will be surprised every time. Mereida's practice constantly looks to not just push boundaries or interrogate the form, but to actively subvert our expectations and open up the possibilities of graphic narrative with an eager relish. Something that is very much in evidence in her new minicomic Limpet Love, debuting at this weekend's South London Comic & Zine Fair.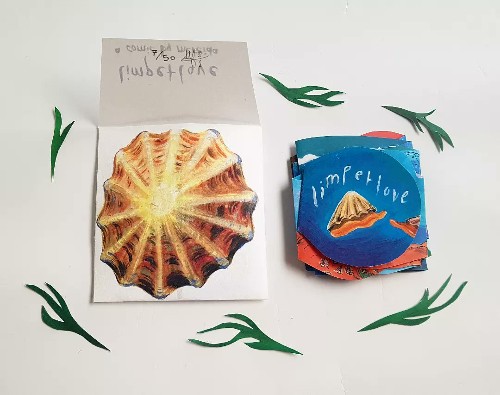 As with many of Mereida's comics Limpet Love adopts a physicality that could never translate to digital delivery, taking the form of a long fold-out concertina comic. It's the story of a limpet with a case of wanderlust who decides that rather than living a pleasant but banal life in their rock pool home they would rather see the world. We follow our patellogastropodal protagonist on their marine journey as they come to understand their place in the world and, eventually, find true love…
As an allegorical narrative Limpet Love is a beautifully written and gorgeously illustrated tale about self-discovery which is given extra layers by its printed format. The reader's interaction with the "page" shifts and changes depending on whether they are unfolding it one "panel" at a time as an incremental character study or pulling out the entire concertina and reading it as one long, flowing sequence as scene merges seamlessly into scene. The ebb and flow of its ocean setting is also captured by the wave-like shapes the concertina opens up into.
Of course the temptation to be mesmerised by the tactile genius of Limpet Love may mean the reader misses how stunningly illustrated the comic is, with the most evocative use of colour to emphasise its environmental setting. As a concept piece it was originally designed to open up with two magnetic limpet shells at each end, symbolising the limpet romance at its heart. While that can't be practically replicated for the reader version it's again indicative of the sense of design and the always inquisitive mind of Mereida, without a doubt one of the most important up-and-coming voices in UK indie comics.
Mereida (W/A) • Self-published
Visit Mereida's online store here
Review by Andy Oliver
Mereida is at Table 16 at the South London Comic and Zine Fair this Sunday July 10th.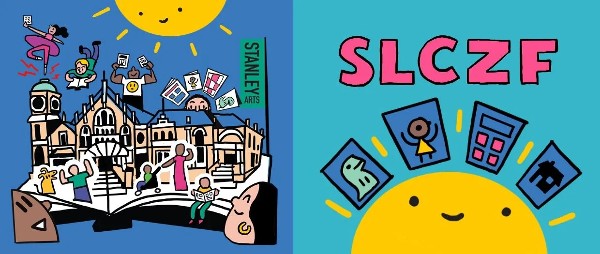 .