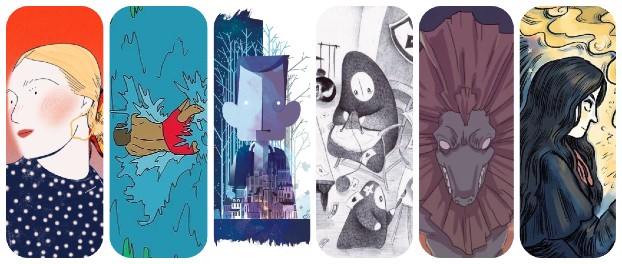 As redundant an observation as it is to make, 2020 was a challenging year for the UK comics self-publishing community. In a time of continuing uncertainty, and with real world events on hold, opportunities to get work out there to wider audiences were scarce. Despite those most trying of circumstances though, small press artists continued to produce work around online festivals, via crowdfunding platforms, and in the occasional anthology endeavours that were available to them.
When we announced our 2020 names for our annual 'Six Small Press Creators to Watch' initiative we had no idea of what was awaiting us in the coming months and as a result last year's 'Six' didn't enjoy as many of the profile-raising moments their predecessors did. Their work this year will also be a priority for us at BF as we learn from the last 10 months and put mechanisms into place to ensure that we create the same kind of opportunities as in past years, regardless of a lack of physical events. In the meantime make sure you're following them on social media. They are an incredibly talented group whose posts will enrich your feeds on a daily basis and you can find all their relevant links here.
If you're new to the 'Six to Watch' programme at Broken Frontier we spotlight half a dozen UK-based creative voices over the course of a year and look to provide regular review, interview and feature coverage of what they work on during that time, as well as mentoring should they request it. Pre-pandemic we also offered them the chance to be a part of Broken Frontier events, panels and festival appearances and this year we have plans to be more proactive in engineering our own platforms online to replicate that. Watch this space.
Comics community is as important to us here at BF as comics commentary and we hope you'll join us in celebrating the work of this year's Six across 2021. There are names here who have never been reviewed before at Broken Frontier. There's one artist whose debut, self-published graphic novel was universally acclaimed on small press review sites but hasn't had anything like the traction in wider coverage it deserves. One of our new intake I discovered through our Small Press Day Broken Frontier One-Tweet Review event. And one is an artist who has been active for a few years but whose recent prolific output over the last two or three years has seen his practice reaching new heights of versatility.
So without further ado here are our 2021 'Six Small Press Creators to Watch' who we will be hoping to bring to publisher attention this year. You'll find rich cartooning, eerie fantasy, gorgeous manga-influenced art, abstract narratives, visual metaphor and beautifully flowing sequential storytelling below. Make sure to follow them all on the various social media channels listed below and check out their store links too. In these difficult times we need to do all we can to support our next generations of burgeoning talent!
Alxndra Cook
I first discovered illustrator and designer Alxndra Cook's work a few years ago through her colourful and imaginative zines but her move into pure comics has been a more recent development. Last year at Broken Frontier I reviewed her print minicomic Kiyomi's Prequel, which was the second place winner in 2019's annual Manga Jiman competiton (held at the Japanese embassy in London).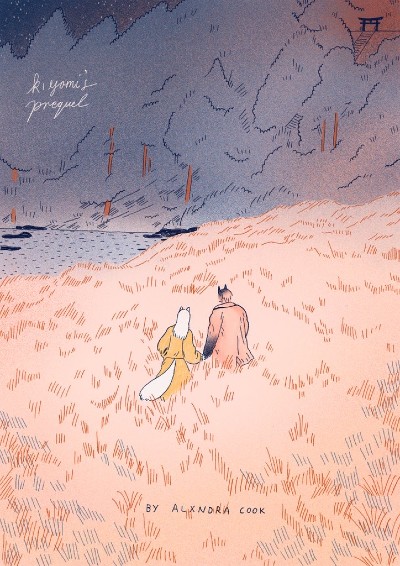 Kiyomi's Prequel acts as a standalone story with a fantasy mythological set-up but it's also the prologue for a longer-form graphic novel project. When I wrote about it here at BF I said "Cook's art has a clear line and an accessible appeal with the stripped back physicality of her characters ensuring our immediate empathy with their emotional states. In terms of pathos and drama there are some highly charged scenes as they move through her detailed backgrounds, and her use of colour is rich but delicate, bold yet subtle, amplifying the themes and mood of surrounding events."
There's a delicacy and a fragility to Alxndra's art and a subtlety to her visual storytelling that I can't wait to see more of in 2021! While we wait don't forget that Kiyomi's Prequel is available to buy in her online store.
For more on Alxndra's work follow her on Instagram here and on Twitter here. You can visit her site and online store here.
Hannah Carwardine
It's always particularly exciting to include creators on this list who we haven't featured before at Broken Frontier. Hannah Carwardine's work impressed me greatly when I (re)discovered it on social media last year with its fluid, expressive and almost organic sensibilities. I was similarly taken with Hannah's use of colour which can be vibrant and striking, or subdued and atmospheric depending on the tone and themes of individual pieces of work.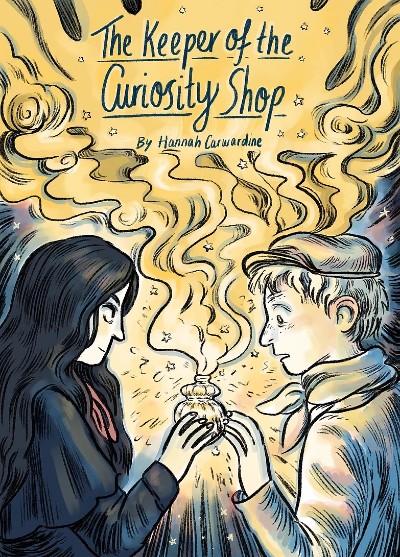 As I continued to investigate her practice I was delighted to see such an assured grasp of that all-important language of comics, frequently toying with lettering tricks and ingenious structural composition when it came to panel-to-panel storytelling. There are examples included here but give yourselves a few minutes after reading this column to check out her comics samples on her website. You won't be disappointed!
Hannah has been part of the Drawn Chorus Collective and you can read her comic The Keeper of the Curiosity Shop on her site. I'm looking forward to talking a lot more about Hannah's storytelling in the coming months on BF.
For more on the work of Hannah Carwardine follow her on Twitter here and on Instagram here. You can visit her site here.
Mereida Fajardo
I always gravitate towards creators who constantly experiment with the form and see the comics page as a canvas to explore and exploit; artists whose work shows a desire to push and break through the boundaries of the medium, not to be confined by them. That's very much something I see in the comics of Mereida Fajardo who. if memory serves, I first met through the Gosh! Comics and Broken Frontier Drink and Draw and whose short-form work I've enjoyed via WIP Comics.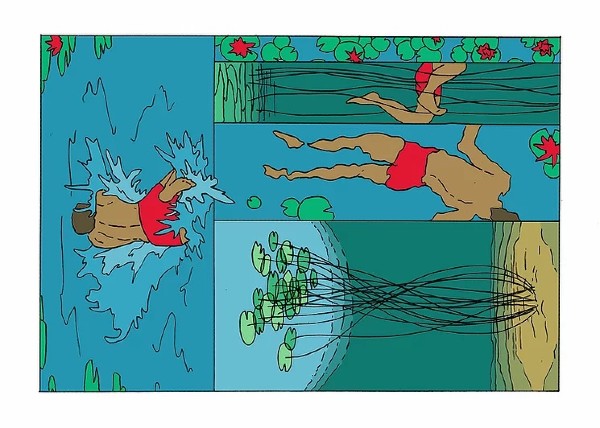 Mereida has self-published a small number of short comics which we'll be looking at in the coming weeks at BF including Quivertree and Quark Soup, and also contributed to anthologies like Success and Progress from WIP Comics. Her work is diverse in approach and style, constantly surprising the reader with its playful manipulation of the medium. In short, exactly the kind of inquisitive new voice I love to champion through this process!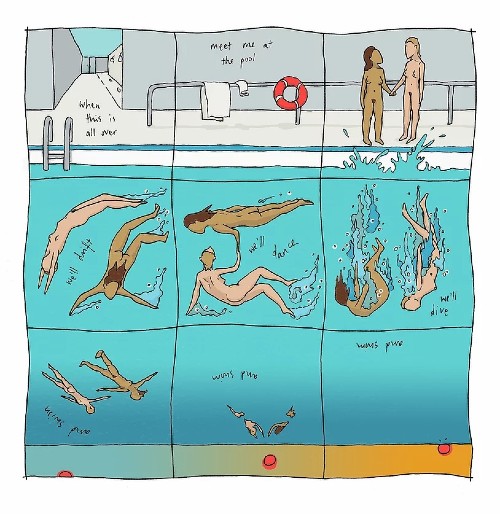 Those who enjoy our alt comics-focused work are advised to check out the sample work on Mereida's website. I shall certainly enjoy discussing the way Mereida interrogates the form in the coming months.
For more on the work of Mereida Fajardo follow her on Twitter here and on Instagram here. You can visit her site here and her online store here.
Mollie Ray
Here's an excellent example of why it's worth getting involved in Broken Frontier events even if they have to be online by necessity right now. Mollie Ray was one of the many artists who submitted four pages of comics for our BF one-tweet reviews that ran as part of 2020's Small Press Day on Twitter. I immediately had her pencilled in for this year's 'Six to Watch' on the strength of what I saw back then.
That in itself is a testament to Mollie's work because without any further context to her graphic-novel-in-progress Giant than the four pages I saw that day I was immediately able to hone in on the strengths of her visual narrative skills. In my one-tweet review I said "Telling a story without words and obvious exposition is the purest comics craft. There's an almost lyrical quality to the sense of movement, perspective and passage of time across panels here. I want to see far more of GIANT!"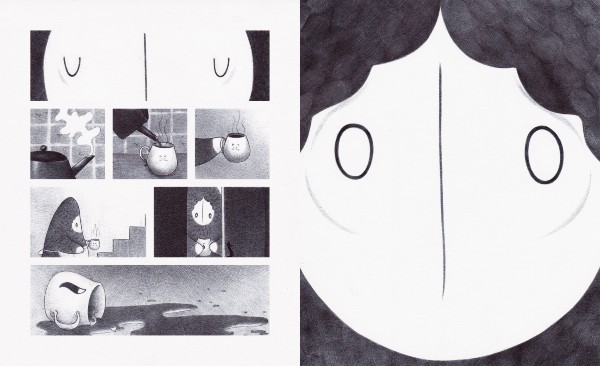 If you want to find out more about Giant you can check out Mollie's website for further details on this intriguing piece of graphic medicine. Mollie has also self-published shorter comics work which we will also be looking at in due course. In the meantime enjoy her sumptuous artwork here…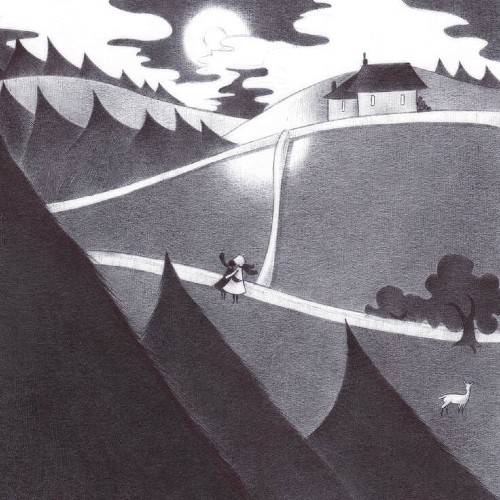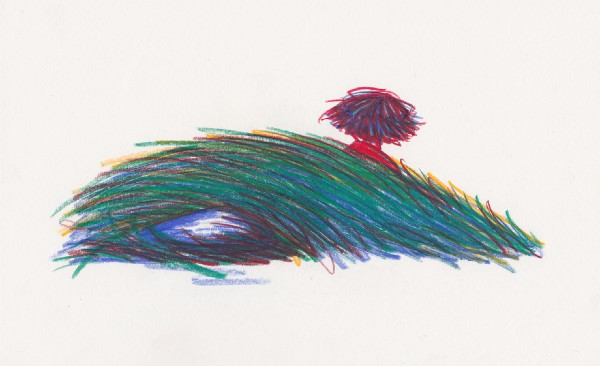 For more on the work of Mollie Ray follow her on Twitter here and on Instagram here. You can visit her site here and her online store here.
Norm Konyu
It's almost unheard of for a new voice in comics to burst onto the scene with a fully-formed debut graphic novel, let alone one that is as inventive in premise, as visually distinctive, and as confidently executed as illustrator and animator Norm Konyu's The Junction. It was one of my three favourite graphic novels of 2020 and every bit as strong as the other two, books I count among that number. The only difference between them was that Norm's book was self-published.
The Junction focuses on the story of an 11-year-old boy named Lucas who returns 12 years after he disappeared …but not one day older. That's merely the starting point, however, for the many twists and turns this compelling narrative takes. I reviewed it here at Broken Frontier and also included it in our list of 'Ten Small Press Comics You Need to Own!' for 2020. I said of it then that "Konyu presents a story that is otherworldly and eerie, but also a very human account of love, loss, community and family."
Although it was universally acclaimed among small press and self-published comics commentators, it's time that The Junction and Norm Konyu's masterful storytelling style reach even wider circles of readership. Let's see what we can do to facilitate that in 2021!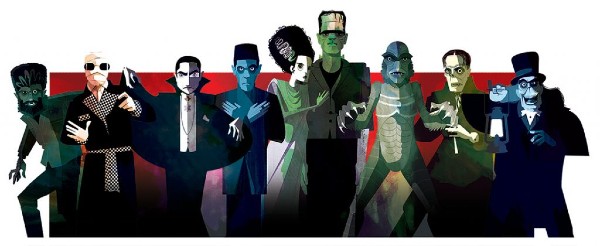 For more on Norm's work follow him on Twitter here and on Instagram here. You can visit his site here and his online store here.
Shane Melisse
Shane Melisse is an artist who I've been covering for a number of year here at BF since his early comics work with the Backwards Burd collective. Over the last couple of years though I have been hugely impressed with the evolution of his practice, culminating in his truly stunning visuals on The Last Kaiju (below) last summer in collaboration with Tobias Hamilton.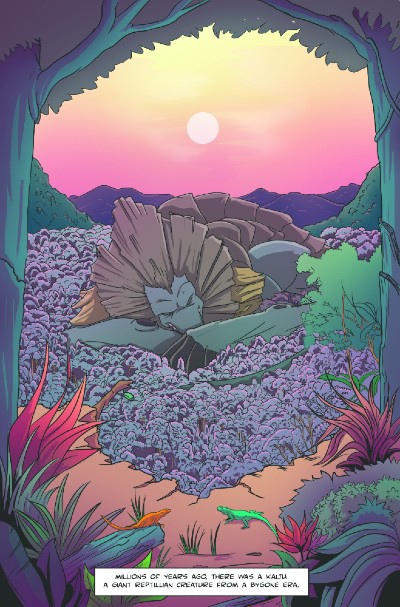 There's been such versatility to his output from the horror parody of They're Coming Down the Stairs (above) to the slice-of-life autobio of Shane Faced (below), through to the supernatural fantasy of The Knight, Shane's most recent project is the webcomic Living with the Living which you can read online here.
Shane has long seemed to me to be one of the most under-appreciated small pressers on the scene, producing consistently strong work that again deserves far more recognition. That's something we'll be looking to provide over the course of the next year!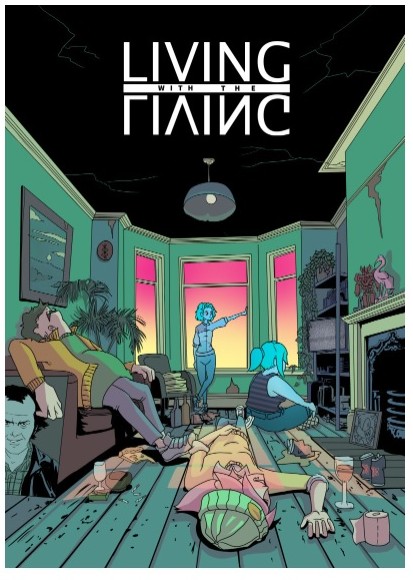 For more on Shane's work follow him on Twitter here and on Instagram here. You can visit his site here and his online store here.
For regular updates on all things small press follow Andy Oliver on Twitter here and on Instagram here. 
Article by Andy Oliver