There's been some very welcome news announced today regarding Simon Moreton's very personal project Where? which has been picked up for publication by Little Toller Books.
Simon has, of course, been a frequently reviewed and interviewed artist here at Broken Frontier over the years, and we've never been shy about underlining how important his contribution to the UK self-publishing/small press/DIY culture scene has been from both a creative and organisational perspective. From his SMOO Comics series to the Days collection from Avery Hill Publishing, through to his more recent Minor Leagues, he's pushed autobio comics work into new territories and taken a genuinely unique approach to blending multiple mediums in his storytelling.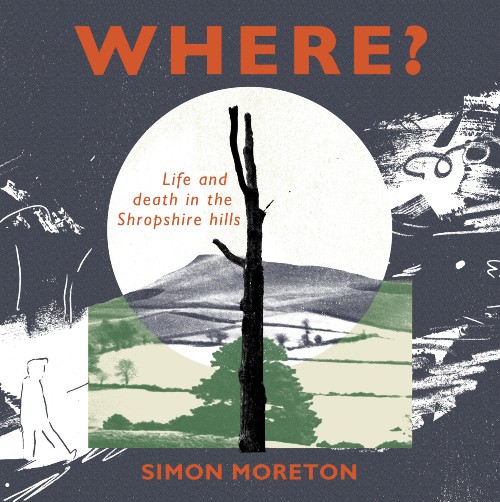 Over the last few years his main focus has been on Where? which was serialised in Minor Leagues. Little Toller Books have summarised it in the following terms.
In 2017, Simon Moreton's father fell suddenly ill and died. His death sent the author back to his childhood home in rural Shropshire trying to process his grief by revisiting his family's time as transplants to the countryside. In a memoir that that combines prose, illustration, photos, archival texts, and more, WHERE? weaves a gentle story that slips and slides in time and geography, creating connections across geographies, histories, families, times, and circumstance all to answer the question – 'where are you from?'
We have reviewed the serialised version of Where? on a couple of occasions at BF with our Andy Oliver saying of it here…
'Where?' is about local legends and history, about memories and their complex relationship with location, how the places we live in shape us and how we too shape them, but at its heart it's about a son's love for his father. Universal in theme but deeply personal in specificity it's an outstanding and expansively structured piece of autobio work; a zine that underlines that within that particularly rich seam of UK small press practice Moreton remains its most innovative, important and, crucially, most relatable artist.
And our Tom Murphy continuing the acclaim with his thoughts here…
As a creator and facilitator, Simon Moreton has long been one of the truest voices in the small-press world. At what looks like the half-way stage, 'Where?' is shaping up to be a crowning achievement.