A personal reflection on my journey through pregnancy and pregnancy loss.
Following the urge to acknowledge the existence of our lost babies – too precious to deny or forget.
Talking about it means facing it fully, regretting – accepting – healing – s l o w l y.
Remembering – always.
Anja Uhren's Lost (Lives Unlived) is both the most powerful comic I have read this year and the most difficult to write about. Uhren was, of course, one of our Broken Frontier 'Six to Watch' creators back in 2017. At that time she had already built up a following for her beautifully illustrated fantasy comics; her dreamy, almost ethereal style perfectly embodying the fairy tale-style elements of her work at that point. Her comics also often used the physicality of print to enhance the reading experience, embodying thematic elements within tactile additions like hand binding, fold-out sections or representational artefacts.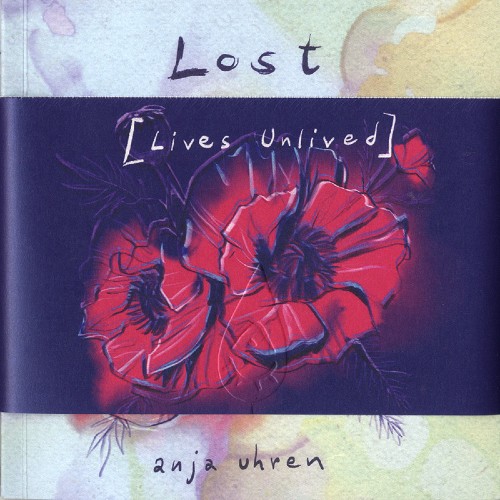 Around the time we first started featuring her comics at BF Uhren began to step back from the fantastical and took a more slice-of-life approach to her storytelling. It was a decision that paid dividends, proving that her distinctive style had a versatility that could cross genres with an effortless ease. Her autobio shorts in her Visual Thoughts anthology for example, her psychogeographical ruminations in A Portrait of Sheffield, or her gorgeously visualised 13-page story in our own 2018 Broken Frontier Small Press Yearbook.
Lost (Lives Unlived) is described as a personal journey through pregnancy and baby loss. It documents Uhren's own experience with a hauntingly realised diary-style approach covering the first six months or so of the year. Again its physicality lends much to how the reader interacts with the material. Once the cover band is removed the comic opens up as a concertina publication that continues the story on its back side. Attached to the inside page is a detachable mini-comic Sewing & Growing which, through allegorical gardening allusions, details Uhren's first pregnancy loss after three months; its compartmentalisation as a separate but interconnected narrative emphasising time's passage between both accounts.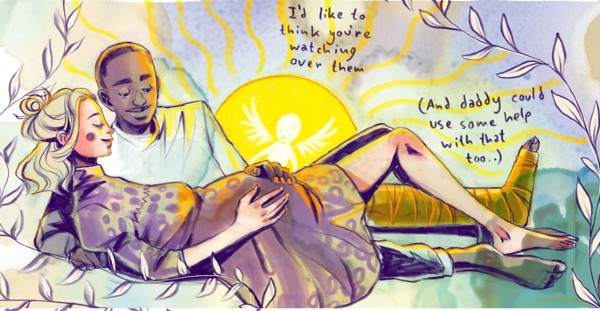 Throughout Lost (Lives Unlived) Uhren explores emotions and reactions that will doubtless be recognisable to many who have gone through the same experience. We observe her fears and concerns through the first part of her pregnancy, the practicalities of domesticity with her partner when expecting a child, and that dreadful moment when the pandemic hit us. And then everything changes. Her intuition that something is not right with the pregnancy leads to a hospital appointment; one that confirms the worst when no foetal heartbeat can be detected. A cycle of denial, grief, anger and reflection follows as Uhren confronts the loss of her daughter and slowly moves towards acceptance and the hope of gradual recovery.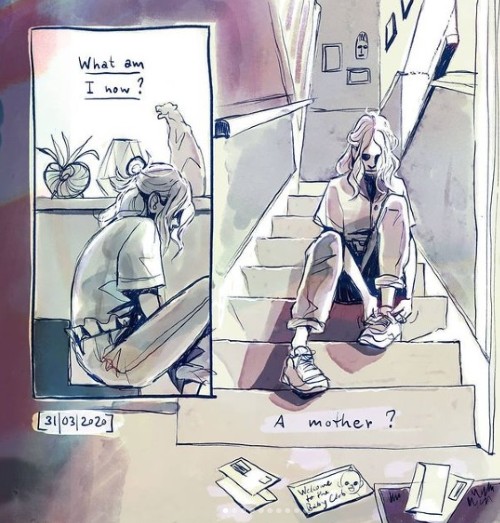 It's the evocative fragility of Uhren's visuals, and the unrestrained humanity and honesty of her prose that ensure Lost (Lives Unlived) is such an empathetic read. Uhren's use of colour has always been a vital part of her comics in terms of connectivity and atmosphere but here it is truly remarkable in communicating emotional states and establishing a more instinctive rapport with her on-page persona. Darker blues bring us fully into the devastation of the heartbreaking scenes of loss while muted hues emphasise the couple's struggles to comes to terms with their grief in the weeks that follow. Throughout it all Uhren's raw yet eloquent narration conveys the pain and quiet despair of events as she shifts from literal re-creation to representational visual metaphor. A visual afterword gives further resources on stillbirth underlining the importance of this comic as a means of sharing experience.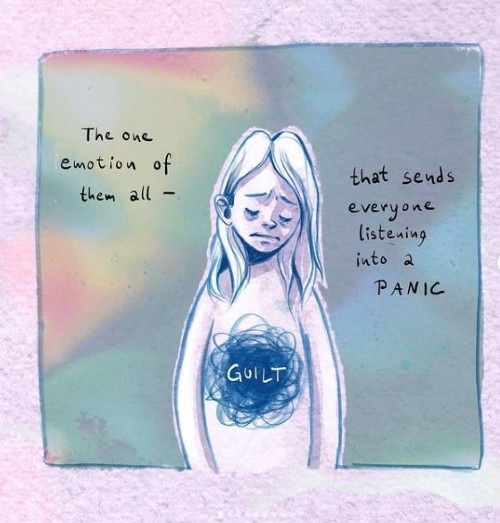 There were moments here when I was reminded of Nicola Streeten's Billy, Me & You, especially in the accounts of the awkwardness of others in dealing with bereavement. But Lost (Lives Unlived) is very much a singular vision. As a new year beckons this may well be the most important self-published endeavour I have reviewed in 2020 and one that absolutely embodies the power of the form in connecting creator and reader in ways that no other medium can.
Critical evaluation feels superfluous here. If you read only one small press comic from everything published in 2020 then it needs to be this one.
For more on the work of Anja Uhren visit her website here and follow her on Twitter here and on Instagram here. You can visit her online store here.
50% of profits from Lost (Lives Unlived) will go to Sands, the UK stillbirth and neonatal death charity.
Review by Andy Oliver