Belgian graphic talent Serge Baecken puts down a a stunning graphic novel that is as much experiment as a melancholic ode to his cat Sugar, published simultaneously in French and Dutch.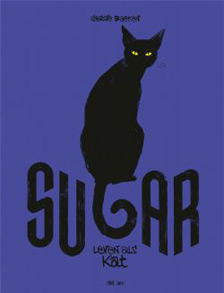 It's turning out to be quite a good year for Belgian comics, March has just started and already we have seen the psychedelic paintings of Dieter VDO in Snow and the highly graphical architectural approach of Pieter Rosseel in Stumbling and now there's Serge Baecken's Sugar.
Having been on the comics scene for over 30 years, Serge Baecken is known as one of the hardest working creators in the Belgian comics scene, obsessed by the directness of his linework and a perfectionist up to the smallest detail (the published edition is actually the third version redrawn entirely). Apart from comics, he does illustration work for a variety of serious magazines and Sugar is his second graphic novel in nine years. Sugar analyses the life of his cat, the titular Sugar, down to the smallest detail in a 24-panel grid – yes, you have read that right: a 24-panel grid – and does not deviate once from this template. What you get on the page is a veritable tour de force graphic novel.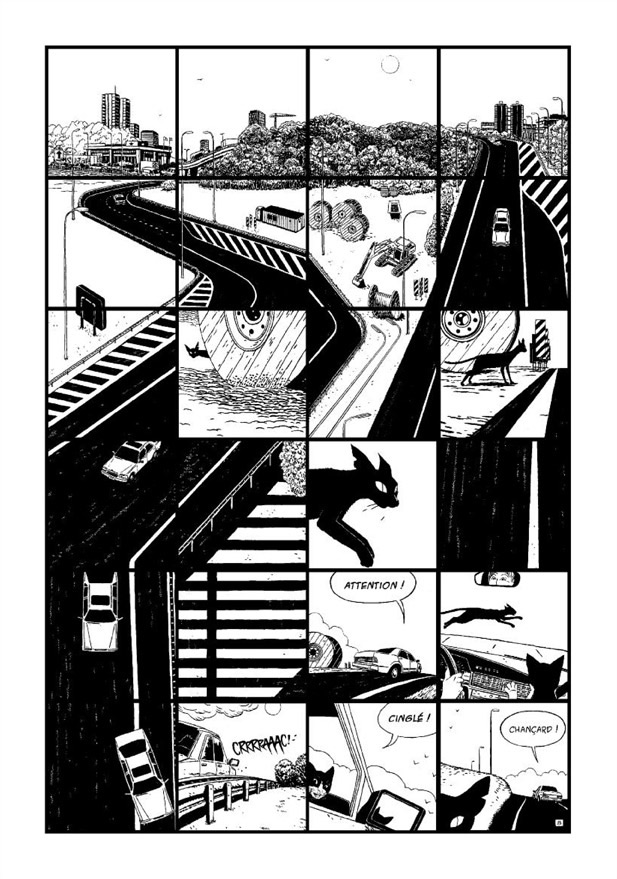 Though Sugar is not the only cat present, he does get most of the pages devoted of the many cats Baecken has owned, who have colourful names like Tim, Jeff, Milk, Igor, Maya, Pogo and Rikki. In order to tell the story of all these felines, Baecken often lowers the point of view of the camera and comes to a dynamic point of view where the camera tracks all the tomcats while they are making a mess of things, nag for food, lounge about and go on their everlasting insect hunts. The 24-panel grid is used in such a way that we get a feel for the sharp instincts of cats, often intersecting multiple panels in a big panel, overlayed with a lot of smaller panels. As a reader, you try to keep up with the intuitive senses of these cheetahs put down on the page as Baecken conveys space and time in this innovative approach. Luckily we can stop our reading process and marvel over the way Baecken plays with chronology and location.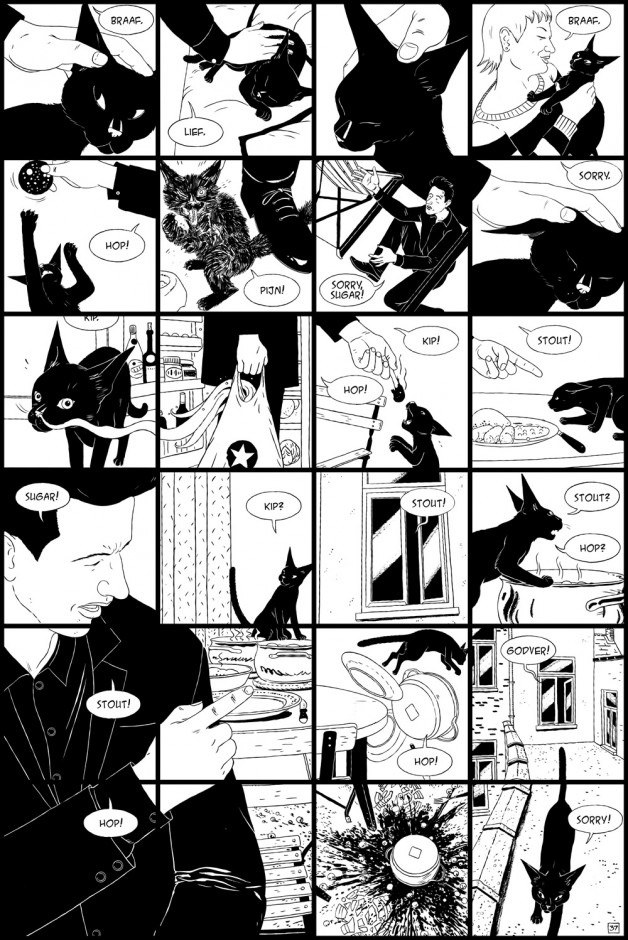 I can't emphasize enough how stunning this OGN looks in terms of storytelling. Drawn in glorious black and white, Serge Baecken explores the life of cats with a keen eye and clear love for his subjects. This love is translated into a magnificent exploration of the 24-panel grid forming a gateway for the space and time experience of a cat. The reader can lay back, enjoy the ride and marvel at the stunning and inventive applications writer and artist Serge Baecken comes up with. Though published in January, Sugar is already on its second printing and comes highly recommended!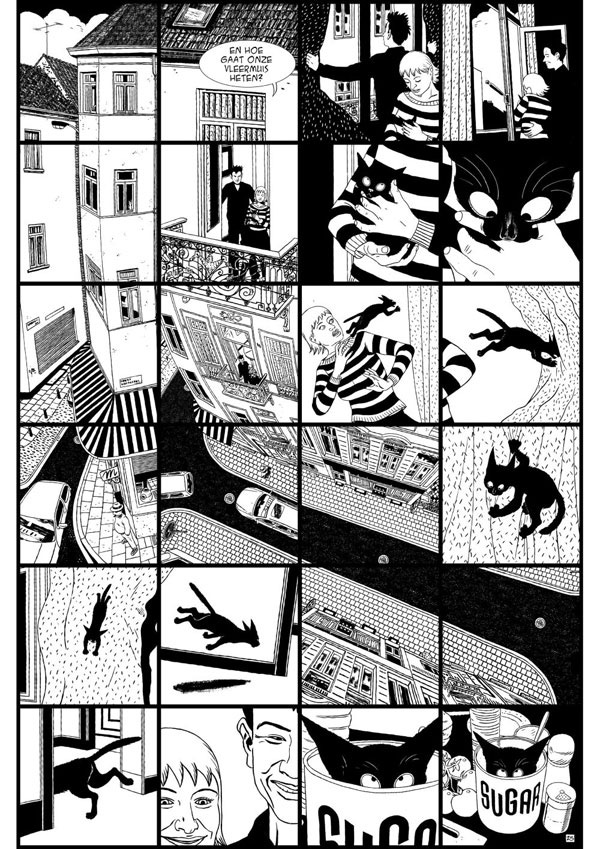 Sugar by Serge Baecken is published in Dutch by Blloan and in French by Dargaud. It is a black and white hardcover counting 80 pages and retails for €16,95.