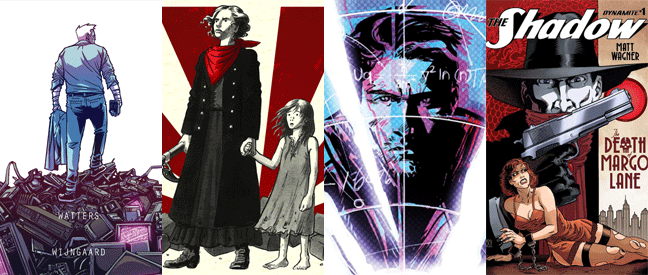 It's nearly Wednesday, and you know what that means: a fresh load of comics and graphic novels! With so many publications hitting your local comics store or digital storefront, the BF staff is here to lead you through the woods with our weekly staff picks. Satisfaction guaranteed!
Comic of the Week
Njálla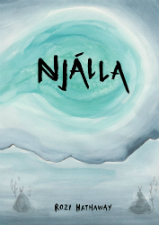 When someone's first ever Kickstarter reaches its funding target within just a few short hours of going live, it's a signal that, at the very least, you should be taking immediate notice of the project.
However, Rozi Hathaway's achievement with her Njálla crowdfunding campaign will come as no surprise to anyone who has been following her progress here at Broken Frontier, as part of our original 'Six Small Press Creators to Watch' initiative, or who has read her beautifully poignant story 'Afloat' in the Broken Frontier Small Press Yearbook.
Njálla is inspired by the myths and legends of the Sámi people, an indigenous culture of northern Europe's Arctic Circle, and follows the adventures of a young girl (Lieđđi) and her reindeer (Unni) as they encounter the magic of the Northern Lights. Representative of Hathaway's beautifully understated storytelling style, this visual feast officially launches at Northampton's NN Cafe on June 4th and will be available from Thursday on her online store.
Rozi Hathaway (W/A) • Self-published, £8.00
– Andy Oliver
The Shadow: The Death of Margo Lane #1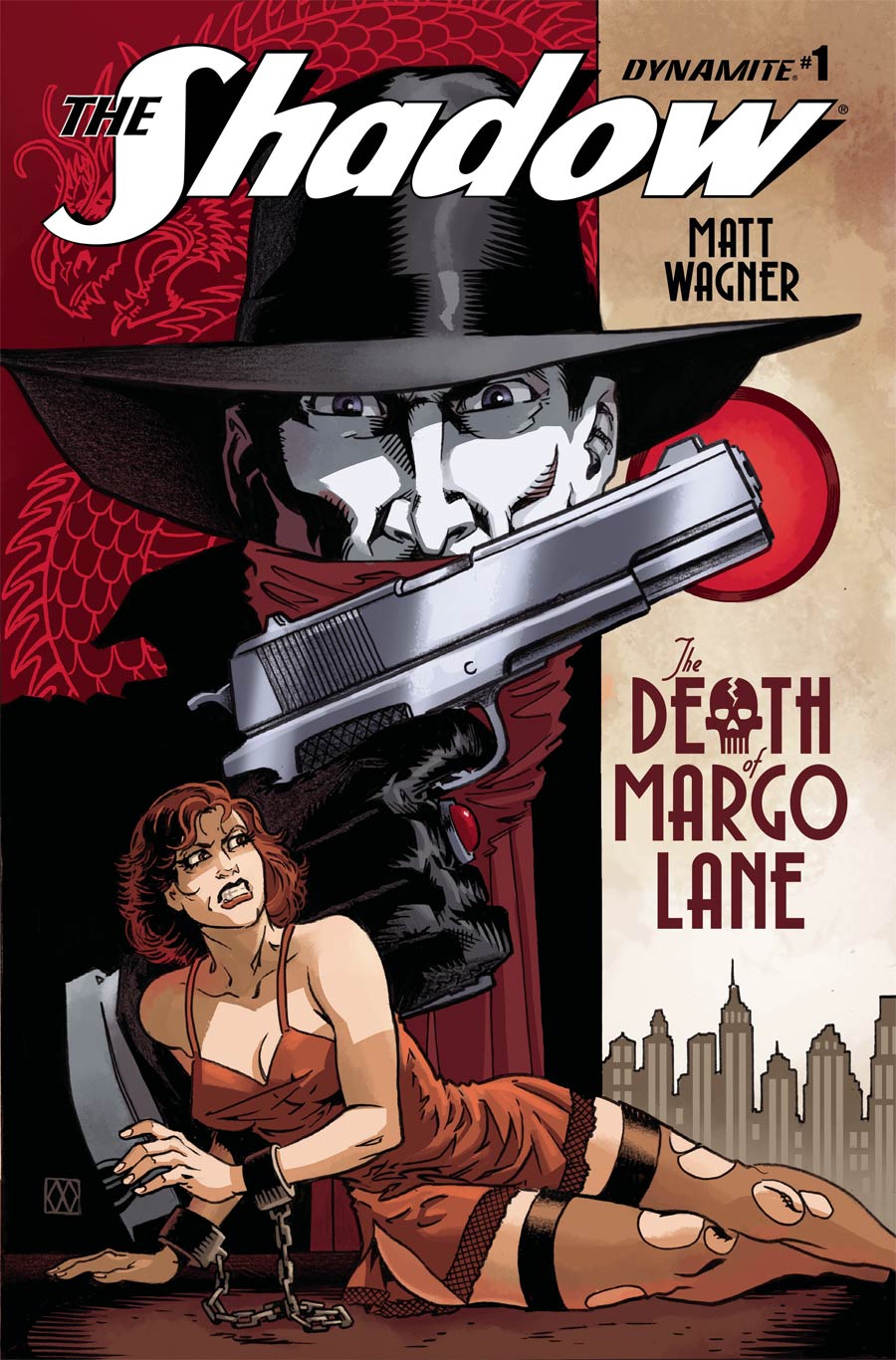 This month, comics icon Matt Wagner (Grendel, Mage) returns to the dark and violent world of The Shadow with a new limited series that promises to shake the legendary pulp hero to his very core! After exploring the roots of the Shadow's career in the fan-favourite The Shadow: Year One, Wagner sets his sights on the vigilante's perennial Girl Friday in a tragic tale of vicious loss.
For years, the fierce and vivacious Margo Lane has stood by Lamont Cranston's side as both confidante and operative, through some of his most infamous and dangerous cases. When Margo falls victim to her companion's hyper-violent lifestyle, the Shadow must come to terms with his grief and avenge his lover's death.
Featuring Wagner's bold, kinetic art, augmented by his son Brennan's brilliant colours, The Death of Margo Lane will surely shock and polarise long-time fans, even as it explores a new chapter in the seminal pulp hero's evolving legacy.
Matt Wagner (W/A), Brennan Wagner (C) • Dynamite Entertainment, $3.99
– Jason Wilkins
The Red Virgin and the Vision of Utopia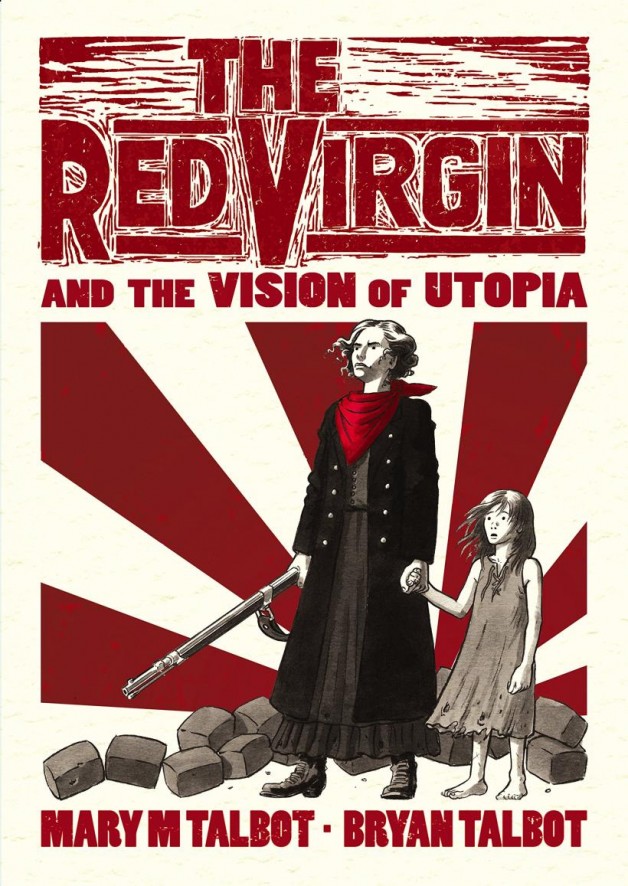 In her third collaboration with husband Bryan Talbot (after Dotter of Her Father's Eyes and Sally Heathcote: Suffragette), writer Mary M Talbot shows once again that academia's loss is very much comics' gain. In another illumination of radical history, she puts the spotlight on revolutionary anarchist Louise Michel – the "Red Virgin of Montmartre" who fought on the barricades during the short-lived Paris Commune of 1871, in the wake of the disastrous Franco-Prussian War.
A little known figure outside France, Michel was a utopian dreamer, a committed activist, a teacher, an orator and a poet. Having fought against the regime that massacred thousands of Parisians after the Commune was defeated, she was transported to the Pacific penal colony of New Caledonia, where her undying passion for liberty and justice led her to take up the cause of the indigenous population against colonial oppression.
In paying tribute to this remarkable woman, the Talbots also delve into the world of Utopian science fiction, highlighting the importance of those among us who dare to imagine a better world. With Mary's forensic eye for research and telling details (recapped in the book's extensive annotations) and Bryan's proven life-long gift for immersing the reader in the atmosphere of a "fictional" world, the Talbots have a creative marriage made in comics heaven.
Mary M Talbot (W) Bryan Talbot (A) • Dark Horse Comics, $19.99
– Tom Murphy
The Revisionist #1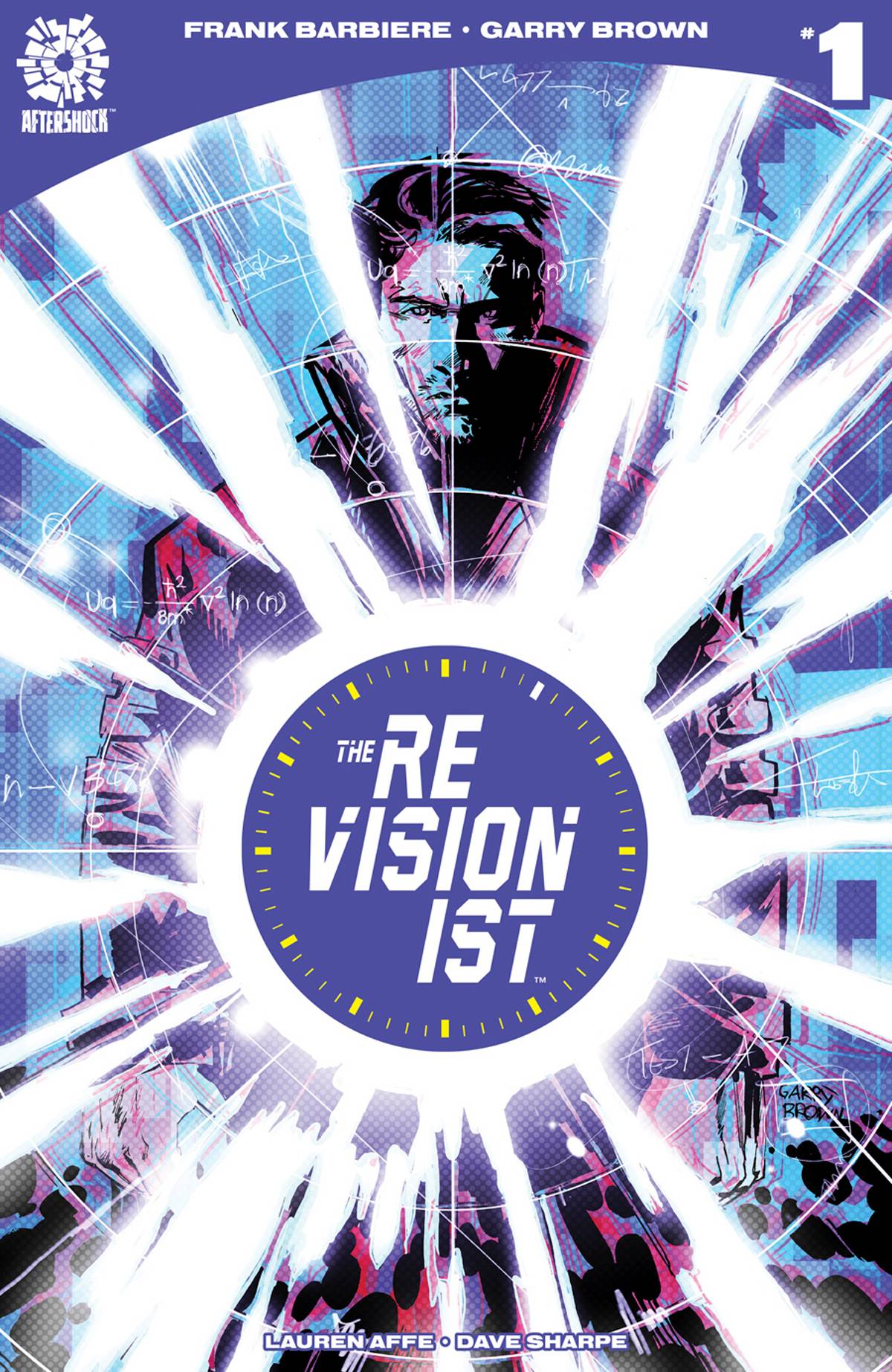 Retconning hasn't worked out particularly well for the Big Two in recent weeks. For time-travelling assassin Martin Monroe, though, it's his weapon of choice.
As with a certain Time Lord (see below), Martin uses his very particular set of skills to combat threats to the timeline we know and love. However, this pulp-fiction-flavored new series is a far cry from the Doctor's winking tone. Frank J. Barbiere and the stellar art team of Garry Brown and Lauren Affe bring a gritty feel to Martin's world that should appeal to fans of Brubaker and Azzarello.
Fans of Barbiere's previous titles such as Five Ghosts won't be surprised to find a strong emotional core backing up the title's high concept. Abandoned by his father at a young age, Martin isn't thrilled by his sudden reappearance; however, the elder Monroe's seemingly extensive knowledge of Martin's reality-altering powers makes for an uneasy alliance. Expect plenty of family drama and high-flying action in this time-warped thriller from AfterShock.
Frank J. Barbiere (W), Garry Brown (A), Lauren Affe (C) • AfterShock Comics, $3.99
– Paul Mirek
Control #1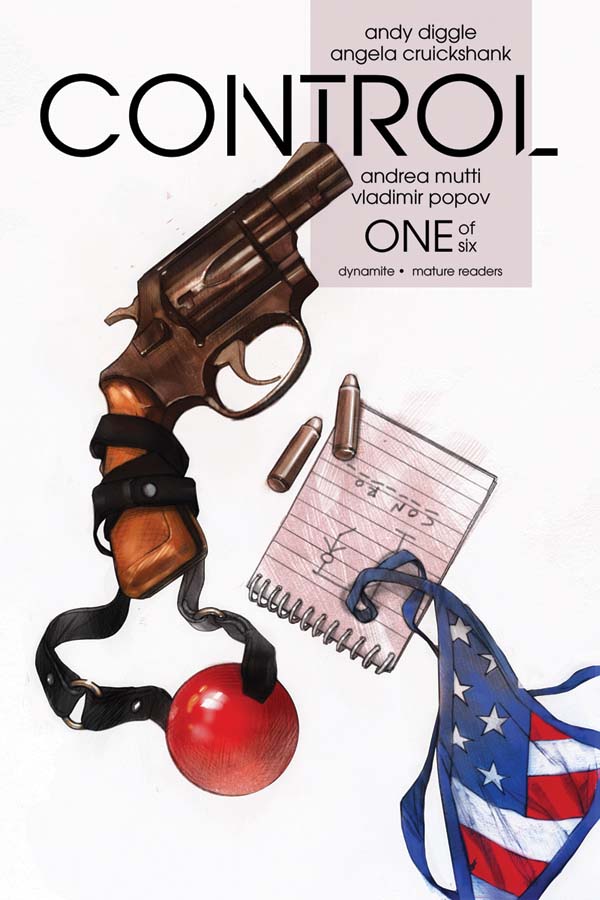 This new crime/suspense thriller from Andy Diggle (The Losers, Snapshot), with collaborators Angela Cruickshank and Andrea Mutti, takes a peek into the underworld of Washington DC, where politics is mixed in a toxic stew of payoffs, assassinations, and sexual fetishes.
During a routine homicide investigation, Detective-Sergeant Kate Burnham stumbles into a criminal conspiracy that reaches to the upper echelons of the DC power elite. Now she's forced into a dilemma: if she doesn't make the investigation disappear, they'll make her disappear. Kate may be in over her head, but she didn't get into law enforcement to back down from criminals, even if they're all wearing suits.
Andy Diggle & Angela Cruickshank (W), Andrea Mutti (A) • Dynamite Entertainment, $3.99
– Tyler Chin-Tanner

Doctor Who Magazine #500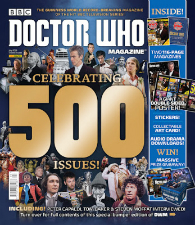 When it made its debut way back in 1979, this long-running magazine was part of Marvel UK's line-up of regular weekly comics anthologies. Unlike many of its stablemates, however, Doctor Who Weekly featured largely original comic strip material, with only the odd reprint from its parent company. Creators to have worked on the good Doctor's adventures in those early years include the likes of Pat Mills, Dave Gibbons, Alan Moore, Grant Morrison and John Ridgway.
Now published by Panini, the Doctor Who Magazine is celebrating its 500th issue with a bumper package of goodies including the mag itself, an extra souvenir special looking at all 500 issues to date, stickers, posters and an art card.
While comics material is only a very small part of DWM these days, this anniversary extravaganza features a multi-artist jam story commemorating the history of the Doctor's sequential art stories written by Scott Gray and with art by Dave Gibbons, Roger Langridge, Adrian Salmon, Dan McDaid, John Ross, Mike Collins, John Ridgway, Martin Geraghty and David A. Roach. For long-time Marvel UK fans there's also brand new spoof material by Tim Quinn and Dicky Howett and a look at the 20 most pivotal moments in the magazine's comics history.
Scott Gray (W), Various artists (A) • Panini, £9.99
– Andy Oliver
Limbo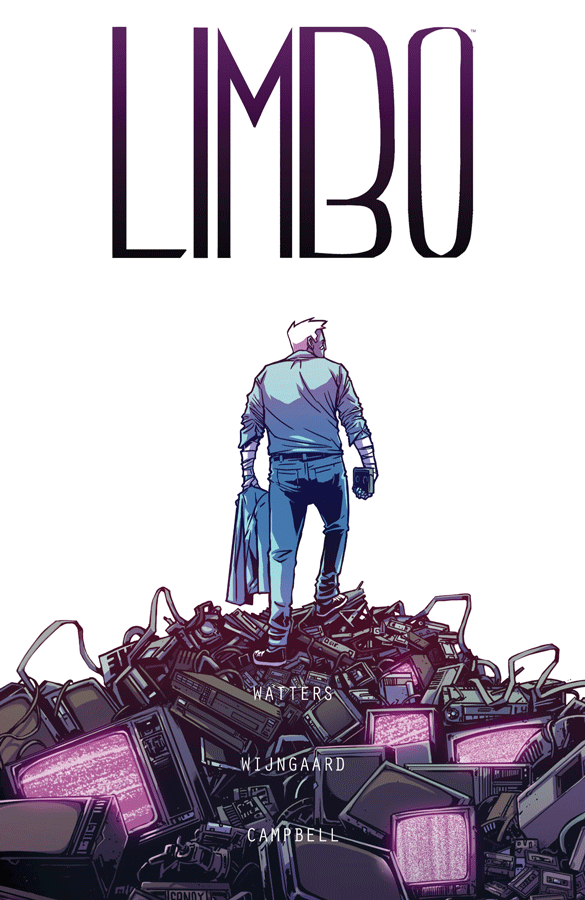 The only bad thing about Limbo is that it came to an end far too soon! This week Image Comics releases the trade paperback collecting all six issues of this incredibly unique, highly entertaining, and utterly strange collaboration between artist Caspar Wijngaard and writer Dan Watters.
I had the recent pleasure of conducting an interview with Watters via email, wherein he discussed some fascinating behind-the-scenes details about the creative process for the story, and it's worth investigating.
With its stunningly colorful art, one-of-a-kind layouts, and enthralling noirish narrative, Limbo will transport you to places as yet unvisited in a comic book . There is no doubt that the trade paperback will leave you in the "limbo" state of wanting more, and you'll probably be compelled to invoke the Voodoo gods to intervene to bring this excellent series back from the dead!
Dan Watters (W), Caspar Wijngaard (A) • Image Comics, $14.99
– Matthew Box