The print edition of Tor Freeman's webcomic Welcome to Oddleigh – detailing the adventures of Chief Inspector Jessie and Sergeant Sid and the strange adversaries they encounter – was a comic I found to be an all-ages delight when I reviewed it here earlier this year at BF. That's hardly surprising in one sense in that Freeman has a background in children's illustration with books like Digby Dog Saves the Day, Digby Dog Delivers, Olive and the Bad Mood and The Toucan Brothers, and was also awarded a 2012 Sendak fellowship.
This weekend's Thought Bubble sees the artist debuting the second print volume of this instantly appealing series. Accessible cartooning, slapstick humour and impeccable comic timing are the hallmarks of Welcome to Oddleigh. We have a preview of the book below before it launches at TB on Saturday!
Check out all our Thought Bubble reviews and previews to date here.
Volume 2 of Welcome To Oddleigh finds Chief Inspector Jessie and Sergeant Sid with three new cases on their hands. Who is Mystic Mog? What's in "Momma's Own" detergent? And what place has more teeth than a denture salesroom? Join Jessie and Sid for their oddest adventures yet!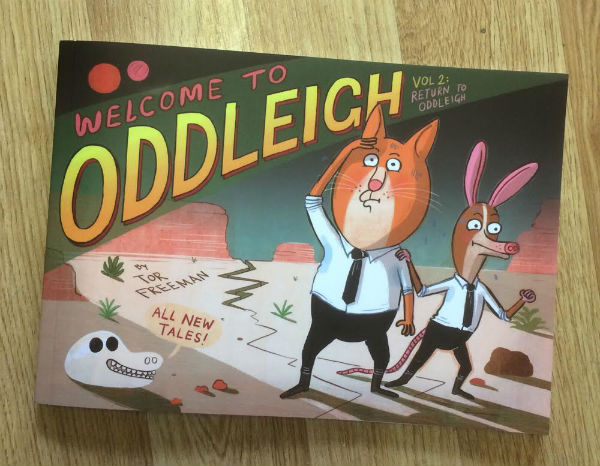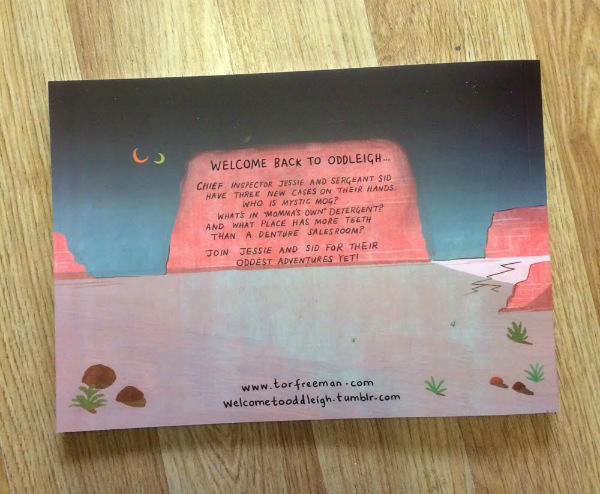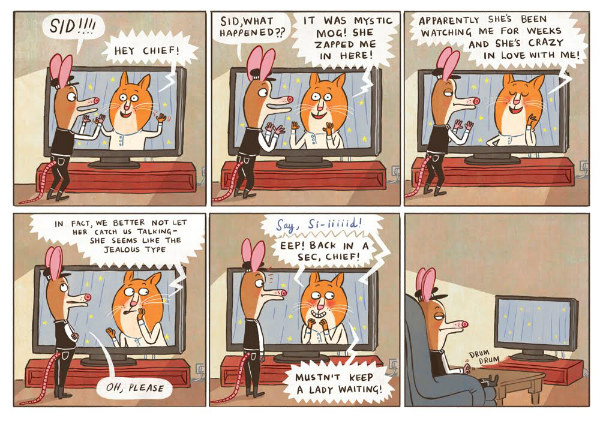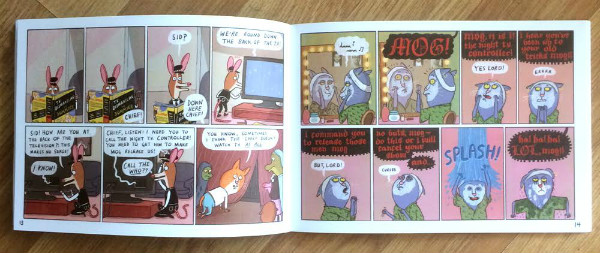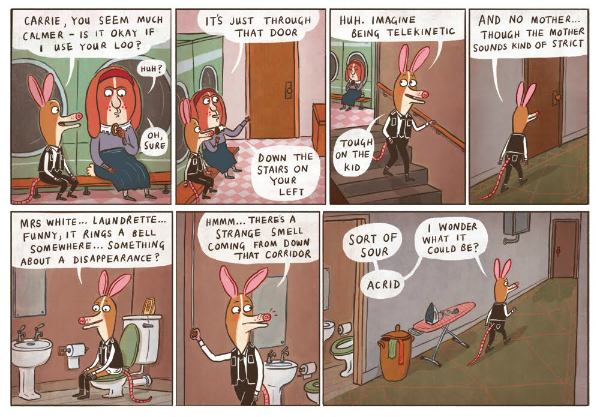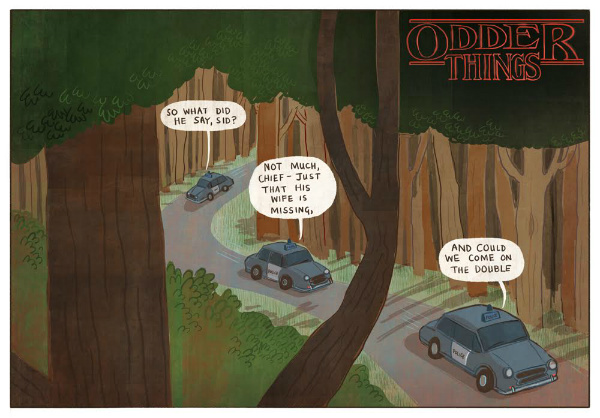 For more on the work of Tor Freeman visit her site here and follow her on Twitter here. You can find Tor at Table 34a in the ComiXology Marquee at Thought Bubble.

For regular updates on all things small press follow Andy Oliver on Twitter here.