PRIDE MONTH 2023! One of the more telling claims made by those who object to socially conscious themes in mainstream comics is that manga's rise in popularity is due in large part to an influx of anti-progressive readers fleeing "woke" comics. It's a ludicrous argument that only underlines the ignorance of its proponents who have, no doubt, never picked up My Brother's Husband, I Think Our Son is Gay, Boys Run the Riot or numerous other popular LGBTQ+ manga titles. Today's subject of our Broken Frontier Pride Month coverage is another strong example of queer manga content, with the first English language volume of Koikawa's Ogi's Summer Break released this month by Tokyopop as part of their 'Manga Boys Love' category.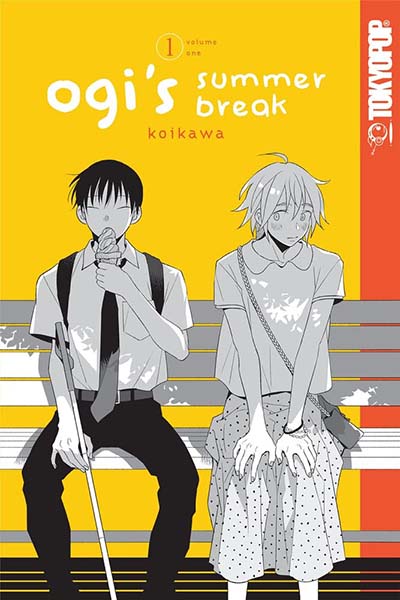 Ogi's Summer Break is the story of two boys. Haruto Ogi is coming to terms with his sexuality and is shy and unconfident. Shinya Tago is vision-impaired, legally blind and also the object of Ogi's affection. He's also self-assured and positive. Ogi feels more comfortable around Tago, thinking his disability means he's unaware of his lack of poise. But as the two get closer questions arise as to whether Tago really reciprocates Ogi's feelings. It soon becomes apparent he may be manipulating him to ensure he doesn't lose his companionship, and that Ogi may be a substitute for another lost relationship.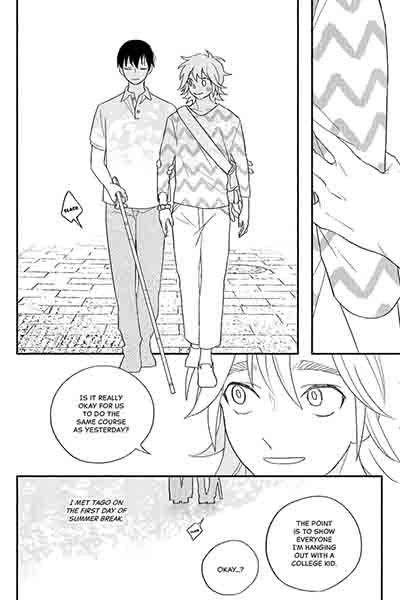 Koikawa gives us a love story that might only be half a love story in this first volume of two, keeping the readers guessing about where the characters' relationship may go and whether things are quite as they seem. In Ogi we have a protagonist who is likeable and sympathetic, making Tago's conduct and introspection all the more disconcerting as events progress. Ogi's Summer Break is also a tale about identity, how we perceive ourselves, and how others label us. As a first instalment this is an interesting set-up with some behavioural motivations explored but with room for twists and character development in future volumes.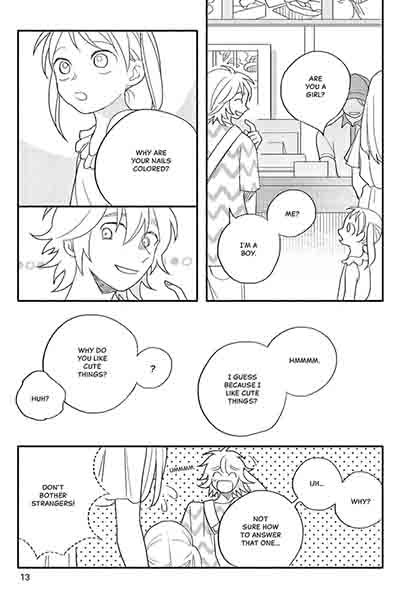 Where Koikama particularly impresses artistically is those sequences that underline the different ways that Ogi and Tago interact with their environments. Occasional bursts into extreme caricature are used to strong effect to emphasise emotional extremes, while page structures constantly rearrange themselves to accommodate tonal shifts and subtly guide the readers' connection with the cast. A promising opening chapter for a queer love story with a notably different premise.
Koikawa (W/A) Christine Dashiell (T) • Tokyopop, £12.95
Review by Andy Oliver